Release
CBS NEWS' "FACE THE NATION" IS THE #1 SUNDAY MORNING PUBLIC AFFAIRS PROGRAM IN VIEWERS ON JUNE 19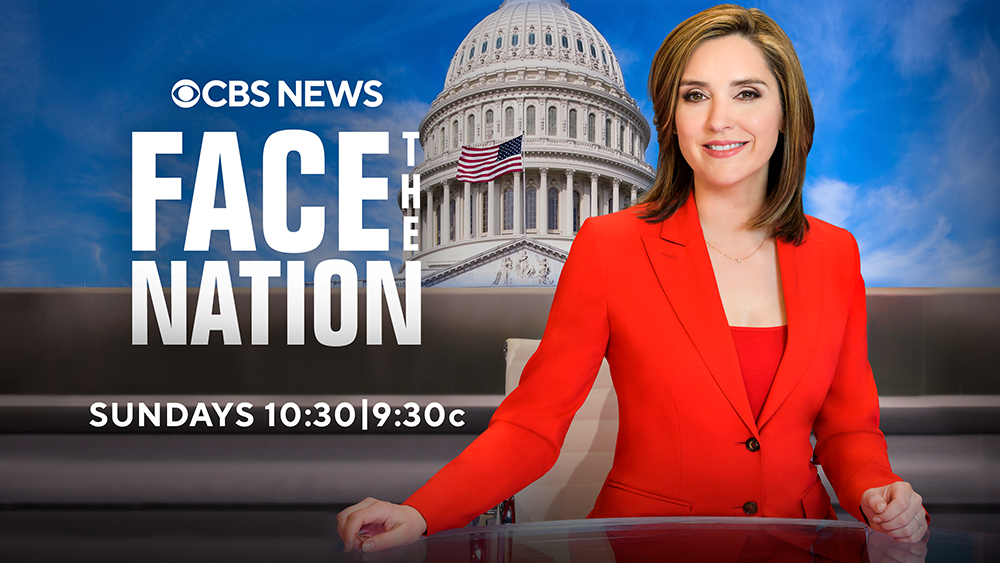 FACE THE NATION WITH MARGARET BRENNAN was the #1 Sunday morning public affairs show on Sunday, June 19, according to Nielsen live plus same day ratings. FACE THE NATION delivered 2.6 million viewers, with 461,000 in adults 25-54, for the week. FACE THE NATION has ranked #1 in 37 of 38 weeks it has aired, including the last 16 consecutive weeks, and ranked #2 in the adults and women 25-54.
Season-to-date, FACE THE NATION is the #1 Sunday morning public affairs show in viewers for the second consecutive year (leading NBC by +374,000 viewers) and is leading NBC for the first time in seven years in the women 25-54 demographic.
Sunday's broadcast featured moderator Margaret Brennan's interviews with White House National Economic Council director Brian Deese, Rep. Zoe Lofgren (D-CA), former FDA commissioner and current Pfizer board member Dr. Scott Gottlieb, president and CEO of the Cleveland Federal Reserve Bank Loretta Mester, and CBS News racial justice contributor and professor and founding director of the Boston University Center for Antiracist Research Dr. Ibram X. Kendi.
Sunday's broadcast also included CBS News congressional correspondent Scott MacFarlane reporting on the most recent evidence revealed by the House committee investigating Jan. 6 about the pressure campaign put on then-vice president Mike Pence to overturn the 2020 election results. Senior national correspondent Mark Strassmann reported on what's driving the rise in prices and how Americans are coping with inflation.
Watch Sunday's broadcast here or listen to it as a podcast here.
Mary Hager is executive editor for politics at CBS News and the executive producer of the Emmy Award-winning FACE THE NATION, one of the longest-running news programs in the history of television.
Get more FACE THE NATION online at CBSNews.com and follow the show on Facebook, Twitter, Instagram and YouTube. Sign up to get the FACE THE NATION newsletter delivered every Sunday to your inbox here. On the go? Listen to FACE THE NATION episodes on CBS News Radio stations or any podcast platform.
***
Press Contact:
Hugo Rojo, CBS News Communications
(202) 913-6818