Release
CBS NEWS AND STATIONS WILL DELIVER LIVE COVERAGE OF THE CORONATION OF KING CHARLES III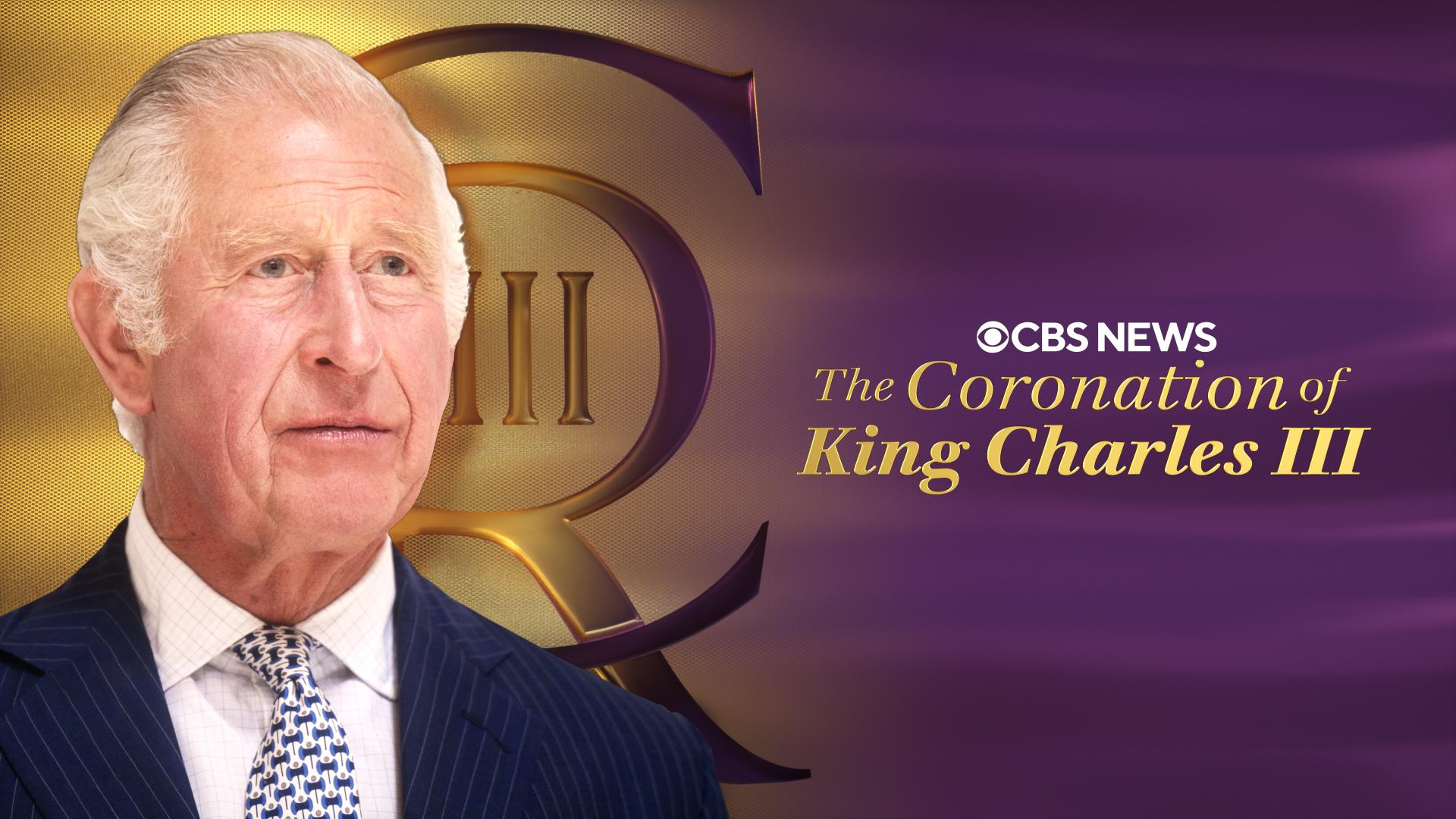 "CBS Saturday Morning" Co-Hosts Michelle Miller, Dana Jacobson and Jeff Glor to Anchor Live from London on Saturday, May 6, Starting at 5:00 AM, ET
CBS SATURDAY MORNING co-hosts Michelle Miller, Dana Jacobson and Jeff Glor will anchor the live CBS News special THE CORONATION OF KING CHARLES III from London, airing on the CBS Television Network, on the CBS News Streaming Network and streaming on Paramount+. Coverage will begin Saturday, May 6 (5:00 AM, ET-10:00 AM, ET).
Joining the coverage from London are CBS News foreign correspondents Holly Williams, Mark Phillips, Imtiaz Tyab and Chris Livesay, along with royal experts Tina Brown, author of The Palace Papers: Inside the House of Windsor – the Truth and the Turmoil; Julian Payne, former communications director for the Prince of Wales; and Wesley Kerr, former BBC royal correspondent and historian.
CBS News' coverage of THE CORONATION OF KING CHARLES III will span across multiple broadcasts, including CBS MORNINGS, the CBS EVENING NEWS WITH NORAH O'DONNELL and CBS SUNDAY MORNING. CBS News will provide live coverage on CBSNews.com, the CBS News Streaming Network and on Facebook, Twitter and TikTok. CBS News' social media accounts will also be a source of special behind-the-scenes content and innovative explainers, delving into the intricacies of the royal family, the rich history and the ceremony itself. This will include rarely seen footage of CBS News coverage of the coronation of Queen Elizabeth from 1953.
CBS Newspath will provide coverage of the coronation to its 200+ CBS Television Network affiliates nationwide and to broadcasters around the world. Correspondents Ian Lee and Tina Kraus will report from London beginning Friday, May 5 through Sunday, May 7. They will also provide original reporting leading up to coronation day, including a look at a British pub brewing a special "Return of the King" beer and a visit to a traditional English countryside town, built by the then-Prince Charles.
The live broadcast will also feature inaugural audio description for CBS News. Audio description provides audio-narrated descriptions of a program's key visual elements and allows viewers who are blind and low vision to participate in what is happening on screen. The live audio description will be provided on the Secondary Audio Programming (SAP) channel by Descriptive Video Works (DVW). Live audio description will only be available on the CBS Television Network feed and on CBS affiliates equipped for the service. CBS has provided audio description since April 1, 2002, and is proud to have been an industry leader and innovator through voluntary expansion of the service that consistently exceeds the FCC's requirements.
Additionally, KING CHARLES, THE BOY WHO WALKED ALONE, an all-new documentary giving viewers an unprecedented look at the life of King Charles, will premiere on Paramount+ Tuesday, May 2. The 90-minute documentary features exclusive interviews, never-before-seen photos, and letters with former girlfriends, schoolmates, royal watchers and staff – many of whom are speaking for the first time.
***
Press Contacts:
Anna Gibson, CBS News Communications
Richard Huff, CBS News Communications