Release
CBS NEWS EXPANDS POLITICAL UNIT WITH 2024 CAMPAIGN JOURNALISTS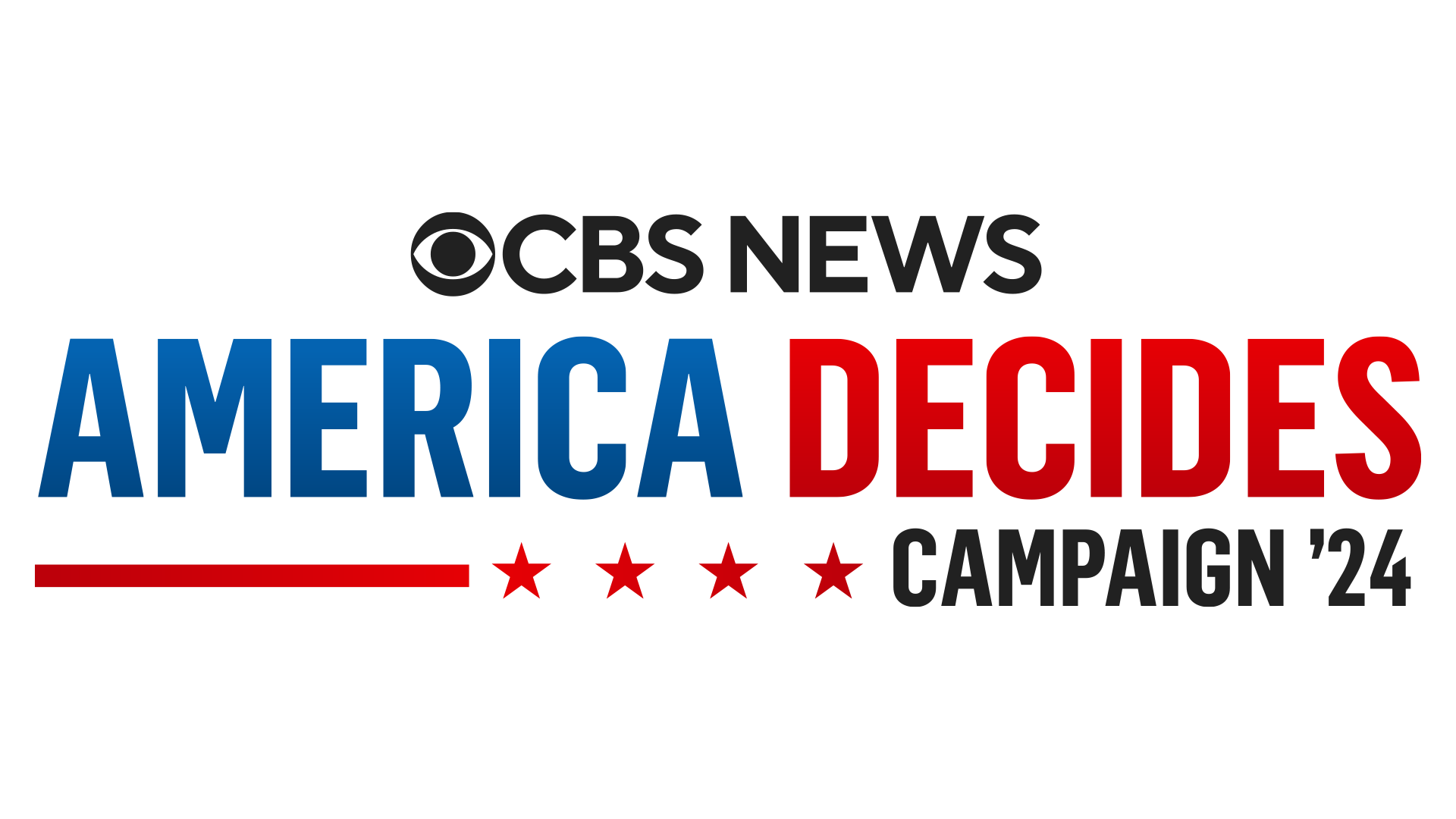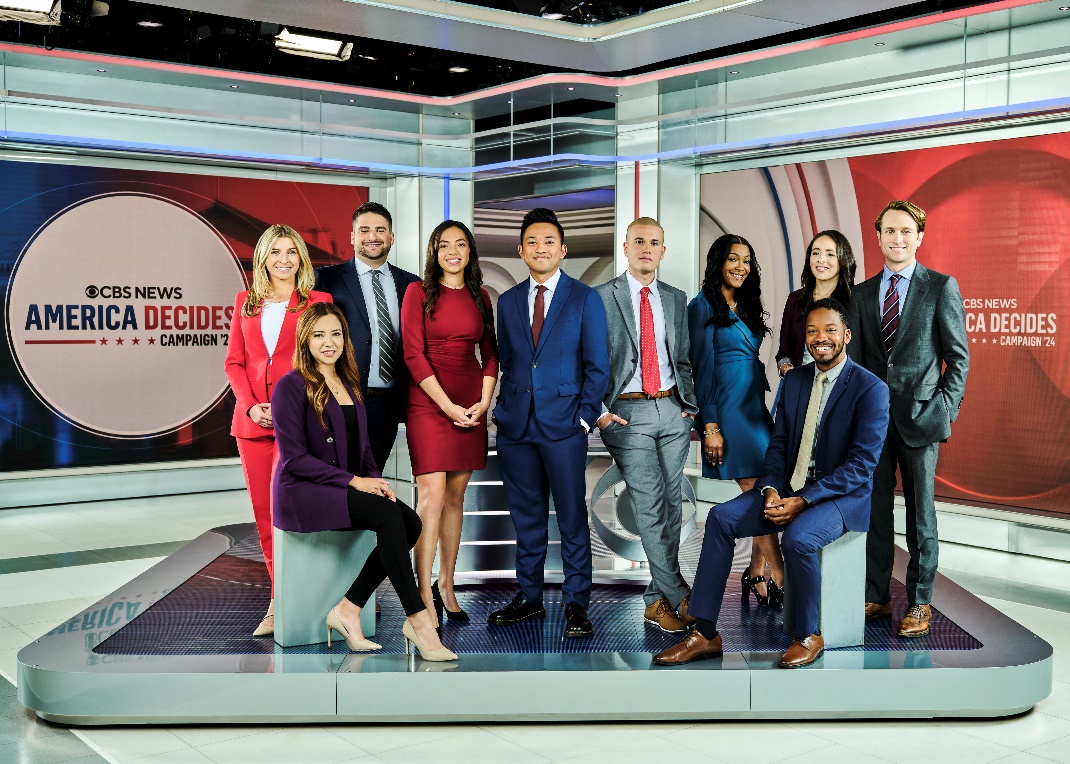 Left to right: Olivia Rinaldi, Nidia Cavazos, Jake Rosen, Allison Novelo, Aaron Navarro, Camilo Montoya-Galvez, Shawna Mizelle, Taurean Small, Cristina Corujo, and Zak Hudak
Click Here for Photos
CBS News announced additions to its political unit today, including Nidia Cavazos, Shawna Mizelle, Allison Novelo, Olivia Rinaldi, Jake Rosen and Taurean Small as 2024 campaign reporters, while expanding roles for CBS News' Camilo Montoya-Galvez, Aaron Navarro, Zak Hudak and Cristina Corujo as key members of its political and campaign newsgathering efforts. The announcement was made today by Mary Hager, CBS News executive editor for politics and FACE THE NATION executive producer, and Fin Gómez, CBS News political director.
CBS News journalists adding their expertise to the CBS News Political Unit ahead of the 2024 election include Aaron Navarro, Camilo Montoya-Galvez, Zak Hudak and Cristina Corujo. Hudak and Navarro are alumni from the 2020 CBS News class of campaign journalists and these reporters will be focused on covering the issues and campaign through the eyes of American voters as CBS News looks ahead to Election Day 2024. This team's reporting experience when it comes to substantive issues such as immigration, the economy and climate change will further enhance CBS News' commitment to in-depth and factual reporting, as well as storytelling, to the Network's multiplatform campaign coverage. For the first time, CBS News' ambitious plans to grow its political and campaign reporting will also include Spanish-language coverage.
The 2024 campaign reporters – traditionally known as "embeds" – will report from throughout the country and play a crucial newsgathering role in the election, focusing on the candidates and issues of importance to voters while delivering that reporting across all of CBS News broadcasts, social channels and platforms, including the daily politics program AMERICA DECIDES on the CBS News Streaming Network.
Since relaunching under its current name in May 2023, AMERICA DECIDES continues its reputation as the must-watch preeminent daily streaming politics program. Under the leadership of Allison Sandza, executive producer for Washington streaming coverage, AMERICA DECIDES often breaks news and books top political newsmakers and 2024 presidential hopefuls. Most recently, AMERICA DECIDES' coverage of the 2024 cycle has featured on-location editions from the Iowa State Fair and the Ronald Reagan Presidential Library in Simi Valley, Calif., for the second GOP debate.
"This team of campaign reporters will be a key part of how CBS News reports from the campaign trail, covers yet another consequential election and gets to the heart of the issues that voters care about," said Hager, who has covered every presidential campaign, convention and election night during her 30-plus years at CBS News. "The enthusiasm and drive of this team of talented journalists is contagious and their commitment to bringing factual, accurate and fair reporting to all digital and broadcast platforms of CBS News and Stations is crucial to the success of our AMERICA DECIDES campaign 2024 coverage."
"We couldn't be more excited to kick our campaign coverage into high gear with this team," said Gómez, who has covered five presidential cycles from the campaign trail since 2008, where he reported on seven different candidates as an embed, and followed the presidential campaigns of Mitt Romney in 2012, Hillary Clinton in 2016 and Donald Trump in 2020. "We have here a talented group of journalists with a true passion for covering politics and look forward to seeing them contribute to CBS News' reporting on the issues that impact our democracy and day-to-day lives of voters."
Learn more about the CBS News class of 2024 campaign reporters:
Nidia Cavazos was previously a national correspondent for Univision based in Houston, Texas, where she produced, wrote and delivered daily stories for streaming and linear newscasts. Cavazos covered the 2022 midterm elections, U.S.-Mexico border issues, the Uvalde and Allen mass shootings, extreme weather across the southern states and conducted exclusive interviews with Texas political candidates. She has previously worked for Univision as a network producer in Miami, local reporter in Houston and began her career as a border multimedia journalist for Univision and Fox in McAllen, Texas. Cavazos is the recipient of a national Edward R. Murrow Award and six regional Emmys and is fluent in Spanish, English and Mandarin.

Shawna Mizelle was most recently a breaking news writer at CNN covering politics for CNN.com. She was previously an associate producer with CNN Politics responsible for managing social accounts, cutting key on-air moments for CNN's social channels and reporting and pitching political stories for CNN.com. Mizelle began her career at CNN as a Newsource intern. She also worked as a freelance digital content producer at WHUR 96.3, where she produced virtual streaming shows and conducted interviews with celebrity guests.

Allison Novelo was most recently a general assignment reporter with the Chicago Sun-Times covering daily breaking news and reporting enterprise stories on politics, crime, health, the courts and other key issues affecting Illinois. Novelo covered Gov. J.B. Pritzker as well as the Illinois state comptroller's and treasurer's offices during the 2022 midterms, highlighting candidates' unique backgrounds and approaches to the state's financial recovery. She also covered state politics in Colorado and Virginia for USA Today and was an investigative producer for Hearst Television based in Washington, D.C. Furthermore, Novelo served in the Illinois National Guard, which brought her to the U.S. Capitol following the Jan. 6, 2021 attack.

Olivia Rinaldi was most recently an associate producer for the CBS EVENING NEWS WITH NORAH O'DONNELL based in Washington, D.C., where she worked directly with O'Donnell for three years on the broadcast as well as on 60 MINUTES, CBS NEWS SUNDAY MORNING and other breaking news stories led by O'Donnell. Rinaldi was also a producer for PERSON TO PERSON WITH NORAH O'DONNELL and helped launch the show on the CBS News Streaming Network. In 2021, Rinaldi was part of the team recognized with the prestigious duPont-Columbia Award for the CBS EVENING NEWS' 18-month investigation into the mishandling of sexual assault inside the U.S. military. Rinaldi was previously a broadcast associate for FACE THE NATION WITH MARGARET BRENNAN.

Jake Rosen has spent the last year-and-a-half as an associate producer for FACE THE NATION and the CBS News Political Unit, where he has reported on the 2024 GOP primary race, the fallout of the Jan. 6, 2021 attack on the U.S. Capitol, research projects for the 2022 midterm elections and assisted in weekly anchor and show production. Before joining FACE THE NATION, Rosen reported on breaking political news coming out of Washington, D.C., with stories ranging from federal court cases to Capitol Hill. He has a passion for reporting on mis- and disinformation, election integrity, A.I. and extremism. Rosen has been with CBS News in a full-time capacity since 2019 and previously worked as an associate producer for CBS News Radio assisting with White House coverage, radio production and editing and producing podcasts.

Taurean Small was previously a Washington correspondent for Spectrum News based out of its Washington, D.C., bureau. In this role, Small covered the Wisconsin delegation, current events and the White House beat as a rotating national politics reporter. Small also produced a six-part series on pivot counties in six Midwestern and mid-Atlantic states, covered the 2022 Wisconsin Senate race, reported on-air for Spectrum News' network special following President Biden's 2020 election victory, and covered the Jan. 6, 2021 attack on the U.S. Capitol. Previously, Small was a political reporter and multimedia journalist for ABC 57 News in South Bend, Ind., covering then-Mayor Pete Buttigieg and then-Governor Mike Pence's bid for vice president in 2016. He began his career as a content producer for WTTW, Chicago's PBS station.
The expansion of the CBS News Political Unit signals a significant investment from CBS News to position the Network as the premiere destination – across all platforms – for deeply reported journalism that furthers the understanding of the challenges Americans face ahead of Election Day 2024.
The CBS News Political Unit is led by CBS News executive editor for politics Mary Hager and political director Fin Gómez. Fernando Suarez is the coordinating producer. Mark Lima is CBS News' vice president and Washington bureau chief.
***
Press Contact:
Hugo Rojo, CBS News Communications