Release
JOURNALIST JO LING KENT JOINS CBS NEWS AS SENIOR BUSINESS AND TECHNOLOGY CORRESPONDENT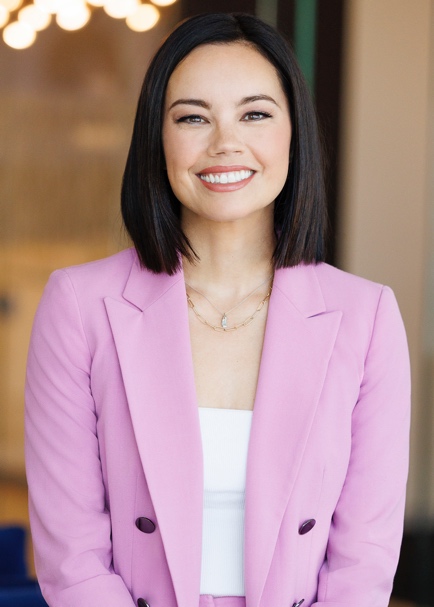 Journalist Jo Ling Kent has been named senior business and technology correspondent for CBS News, it was announced today by Neeraj Khemlani, president and co-head of CBS News and Stations.
Kent brings to CBS News 15 years of experience covering the intersection of technology and business in the U.S., as well as the emergence of China as a global economic power. She'll report for all CBS News programs and platforms starting later this summer, where she'll add to the division's existing reporting on global economics, including everything from personal finance and consumer trends to the Federal Reserve and the World Bank.
"Jo Ling has reported on artificial intelligence's impact on our lives, viral disinformation, social media privacy issues and the impact of the COVID-19 pandemic on the global supply chain," said Khemlani. "She's also led investigations into the conditions of workers at Amazon's warehouses and Facebook's impact on the 2016 elections. We look forward to having her on our team."
"I'm excited and honored to join the legendary team of journalists at CBS News," said Kent. "With the world changing faster than ever, there's no better place than CBS News for original reporting and compelling storytelling on the most transformative tech, business and economic issues of our time."
Kent joins CBS News after six years as the business and tech correspondent for all NBC News and MSNBC platforms, where her reporting earned an Edward R. Murrow Award and three Emmy nominations.
From 2013 to 2016, Kent covered major tech companies and startups as a correspondent and podcast host for the Fox Business Network.
Earlier, she was an investigative and general assignment reporter at NBC Connecticut, where she was part of the news team that earned a Peabody for coverage of the Sandy Hook school shooting. She also covered the 2012 presidential race as a campaign embed reporter for NBC News.
Kent began her career in Beijing, China as a digital reporter in ABC News' Beijing bureau and then as an associate producer at CNN.
Kent speaks Mandarin and was a U.S. Fulbright Scholar to China, focused on women's access to legal aid.
She holds two master's degrees in international affairs from the London School of Economics and Peking University and a BA from Rice University. Kent is an active member of the Asian American Journalists Association, a former term member of the Council on Foreign Relations, and currently serves on the board of Libraries Without Borders U.S. and the advisory board of the Very Asian Foundation.
Kent is from Minnetonka, Minn., and will be based in Los Angeles, where she lives with her husband and two daughters.
Press Contact: