Release
LISA LING, AWARD-WINNING JOURNALIST AND PRODUCER, JOINS CBS NEWS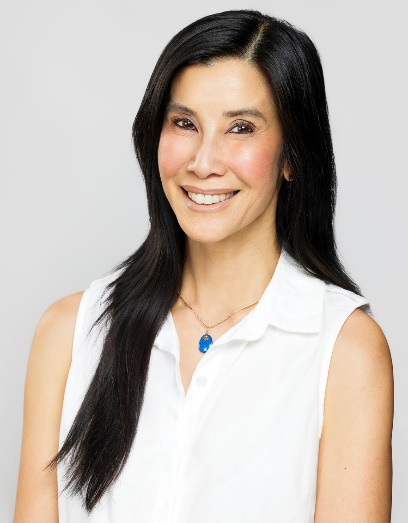 Lisa Ling, an award-winning journalist and producer, has been named a CBS News contributor, it was announced today by Neeraj Khemlani, president and co-head of CBS News and Stations.
Ling will contribute her distinctive reporting and feature pieces across CBS News broadcasts and platforms. She will debut on CBS News later this summer.
"Lisa delivers some of the most authentic, human and revealing interviews because of how she embeds with communities and the people she covers. It gives her and us a chance to communicate the pulse of the country and the world in a more experiential way," said Khemlani. "From war coverage at Channel One News to the anchor table at 'The View' to numerous cable series that showcase her immersive journalism, Lisa Ling is a multi-talented reporter and storyteller that we are thrilled to add to our roster of world-class Network talent."
"I can't think of a better home for my style of reporting than CBS News, given its tradition of exceptional news gathering and thoughtful storytelling," said Ling. "I'm honored to be working with this venerable organization to tell the stories of people behind the headlines whose voices need to be heard."
Ling joins CBS News after more than eight years as the executive producer of "This Is Life with Lisa Ling" for CNN, where her captivating approach to storytelling has taken viewers inside such issues as interracial families, sex trafficking, the alcohol epidemic, motorcycle gangs, religion, the impact of artificial intelligence on relationships, and gun violence. In 2022, she also explored Asian American history and cuisine in the six-part HBO Max documentary series "Take Out."
Before CNN, Ling spent six years as the executive producer and host of "Our America" for Oprah Winfrey's OWN, where she reported from dozens of countries on such topics as rape in the Congo and the Lord's Resistance Army in Uganda. She also covered a variety of stories around the world as the host of "National Geographic Ultimate Explorer." Previously, Ling was a co-host on ABC's "The View" for three years and contributed to ABC's "Nightline."
Ling got her start in journalism as a correspondent for Channel One News, where at just 21, she covered the civil war in Afghanistan.
Ling is also the co-author of Somewhere Inside: One Sister's Captivity in North Korea the Other's Fight to Bring Her Home with her sister, Laura, and the co-author of Mother, Daughter, Sister, Bride: Rituals of Womanhood with Joanne B. Eicher.
Ling will be based in Los Angeles.
Press Contact: