Release
COUNTRY MUSIC SUPERSTAR GARTH BROOKS SAYS HIS NEW NASHVILLE HONKYTONK WILL BE INCLUSIVE AND IS PART OF A PAYBACK TO THE CITY THAT HELPED LAUNCH HIS CAREER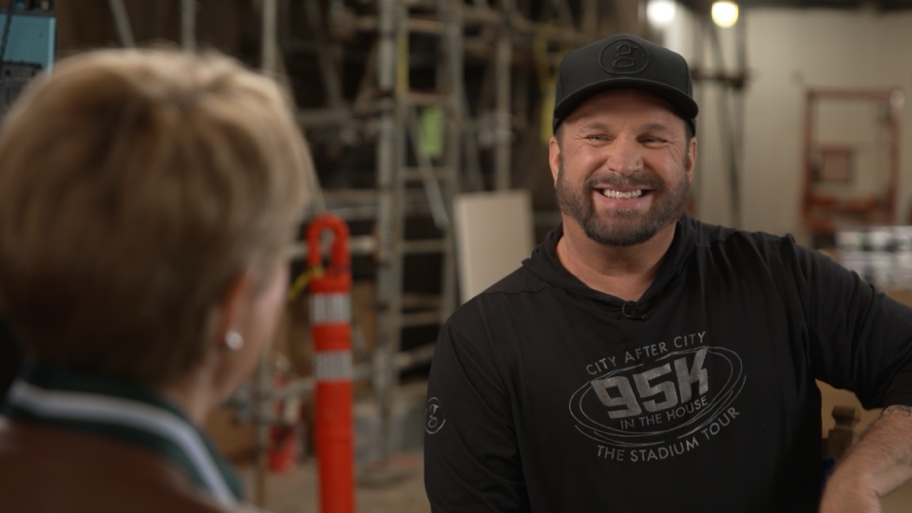 Garth Brooks is the best-selling male solo artist of all time, with 157 million albums and counting. So it's only natural, Brooks says, that his first bar and honkytonk be located on Nashville's famed Lower Broadway. The venue, opening next week, will serve everyone and every beer, Brooks tells Jane Pauley in an interview for CBS NEWS SUNDAY MORNING to be broadcast Sunday, Nov. 19 (9:00 AM, ET) on the CBS Television Network and streaming on Paramount+.
Brooks caused a minor kerfuffle earlier this year when he said his Friends in Low Places Bar and Honkytonk would serve all beers, including Bud Light, then at the center of an inclusion debate.
"I think if you want division on this planet at this time, talk about unity, talk about love … What's our other option, right?" Brooks tells Pauley. "I'm with love. You come on this ship or not. But love is big enough for all of us. They say the hardest question on the planet is why are we down here? That's the easiest one. We're down here for each other. That's why there's more than just one of us down here. So I love that … And I kind of love the differences because that's the fun part of it."
Brooks tells Pauley there is room in Nashville for one more bar and honkytonk, especially one named after his 1990 hit "Friends in Low Places."
"Don't want to be egotistical. 'Friends in Low Places,' for me, is a chapter in country music, so I think it needs to be here," Brooks says.
"If you're lucky enough to get to sell some records in this town, you owe this town. And so I'm sitting there going, 'How can I pay back?' Well, if you come down here on Lower Broadway and there's not a Friends in Low Places, are you kidding me?" Brooks says.
"What's the difference between a bar and a honkytonk?" Pauley asks.
"Well, a bar's a place usually where just locals come, like you saw in 'Cheers,'" Brooks says. "That's a bar. A honkytonk's probably got a dance floor, a little bigger, right? And it's modeled like a dance hall."
CBS NEWS SUNDAY MORNING has been the #1 Sunday morning news program for 23 consecutive broadcast seasons. It is broadcast Sundays (9:00-10:30 AM, ET) on the CBS Television Network and streaming on Paramount+. Rand Morrison is the executive producer.
Follow CBS NEWS SUNDAY MORNING on Twitter, Facebook, Instagram and at CBSNews.com. Listen to CBS NEWS SUNDAY MORNING podcasts here and on all podcast platforms. Stream CBS NEWS SUNDAY MORNING on Paramount+.
***
Press Contact:
Richard Huff