Release
"CBS NEWS SUNDAY MORNING" LISTINGS FOR JUNE 11, 2023 (9:00-10:30 AM, ET)
Jane Pauley Anchors from New York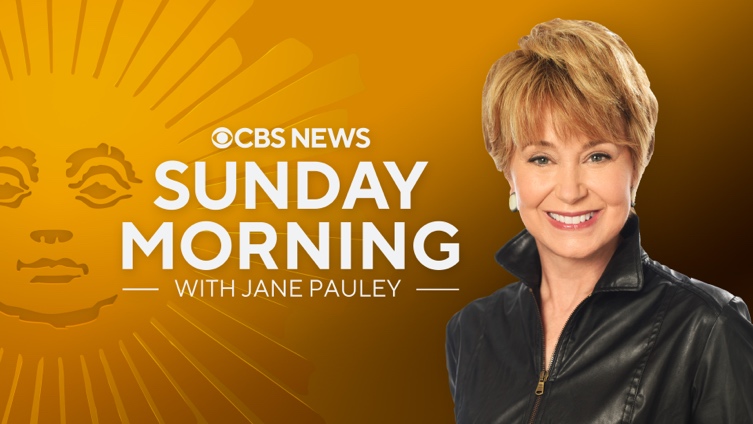 UNCHARTED WATERS – Lee Cowan talks with Dani Izzie, a quadriplegic married mother of twins whose inspiring story is helping others.
THE TONYS: CAMELOT – Mo Rocca looks at the Broadway revival of "Camelot."
THE TONYS LEGEND: ANDREW LLOYD WEBBER – Seth Doane catches up with composer Andrew Lloyd Webber to talk about his historic run on Broadway and the challenges of creating a successful musical.
FINE PRINT: LESSONS IN CHEMISTRY – Tracy Smith visits with Bonnie Garmus, author of the bestseller Lessons in Chemistry.
GHOSTS – Nancy Giles goes behind the scenes of the hit CBS sitcom GHOSTS.
FLAG DAY – Faith Salie talks with the Pulitzer Prize-winning photographer Stanley Forman and Ted Landsmark about Forman's indelible 1976 image of a white teenager assaulting Landsmark, a Black man, with a flagpole.
COMMENTARY – Broadway legend Joel Grey, who will be presented a Tony Award for Life Achievement Sunday night, discusses what working on the stage has meant to him. (THE 76TH ANNUAL TONY AWARDS air live on CBS 8:00-11:00 PM, ET/5:00-8:00 PM PT and streaming on Paramount+.)
COMMENTARY – Writer-comic Alex Edelman shares his story about the road to Broadway.
CBS SUNDAY MORNING has been the #1 Sunday morning news program for 22 consecutive broadcast seasons. It is broadcast Sundays (9:00-10:30 AM, ET) on the CBS Television Network and streaming on Paramount+. Rand Morrison is the executive producer.
Follow CBS SUNDAY MORNING on Twitter, Facebook, Instagram and at CBSNews.com. Listen to CBS SUNDAY MORNING podcasts here and on all podcast platforms. Stream CBS SUNDAY MORNING on Paramount+.
***
Press Contact:
Richard Huff