Release
CBS NEWS LAUNCHES "CBS NEWS PRIME TIME WITH JOHN DICKERSON" ON ITS STREAMING NETWORK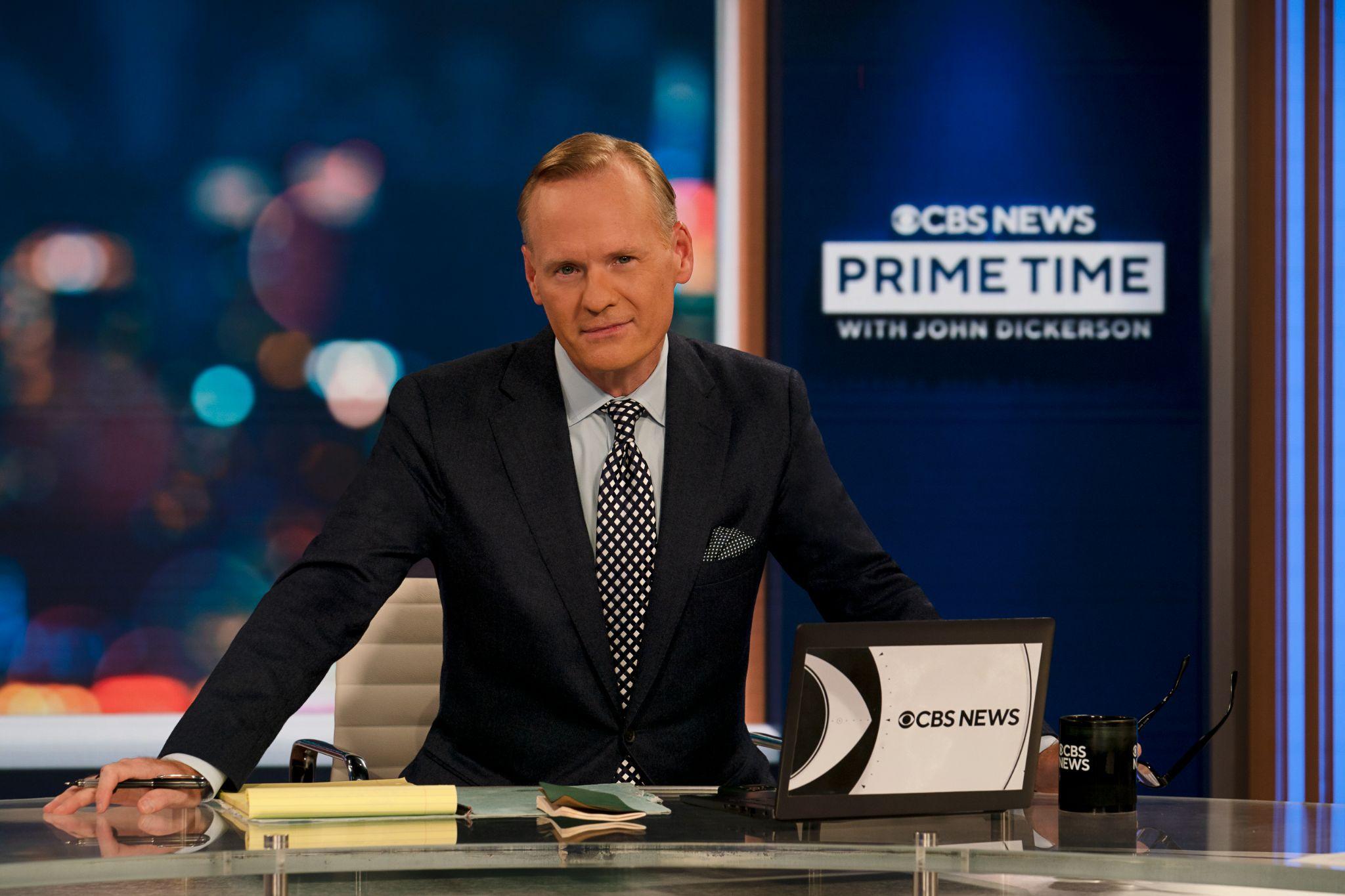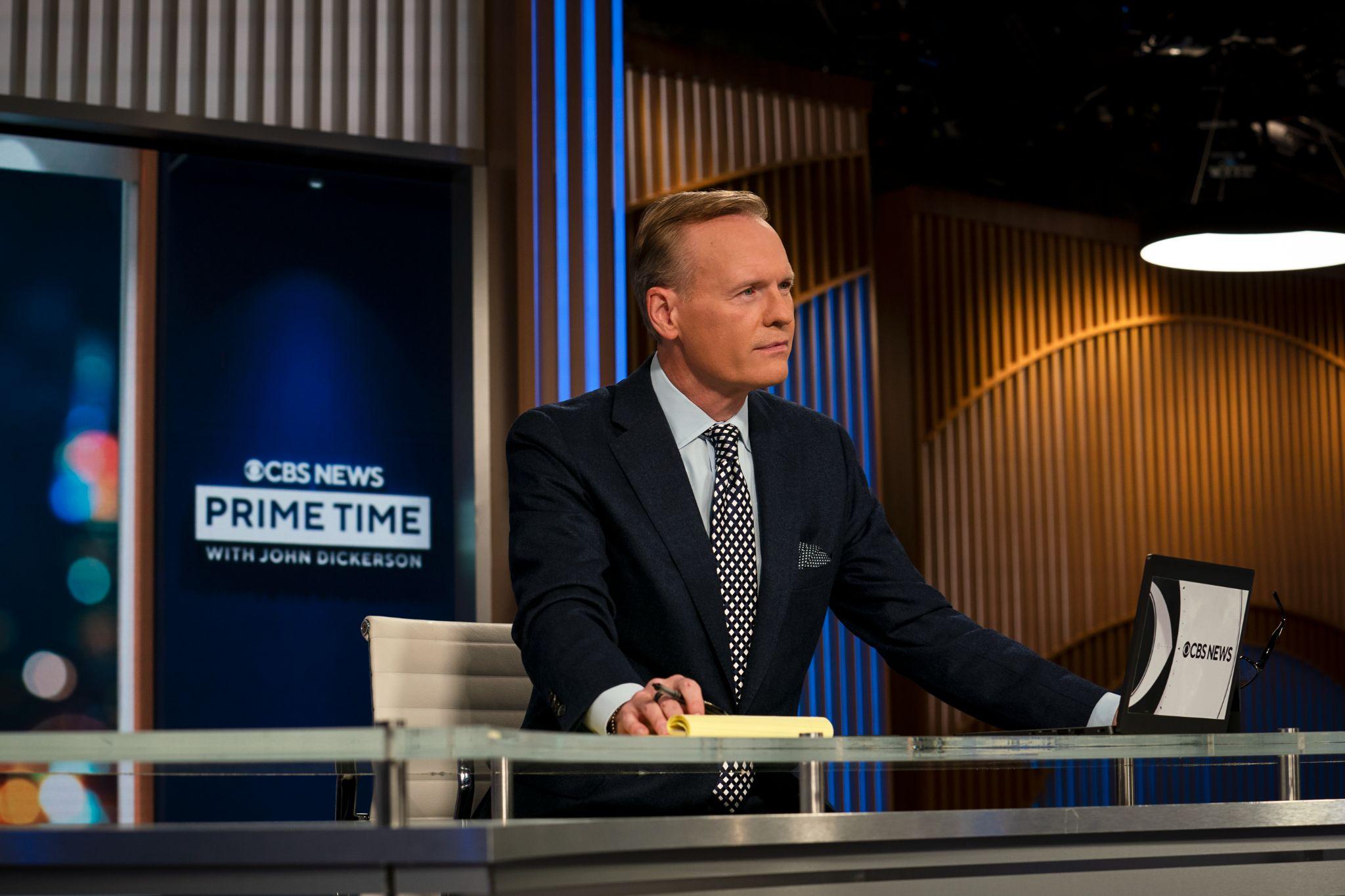 Streaming Live Weekly Monday Through Thursday
The CBS News Streaming Network launches a new live news show, CBS NEWS PRIME TIME WITH JOHN DICKERSON, featuring CBS News chief political analyst and senior national correspondent John Dickerson. The program will stream live weekly Monday through Thursday at 7:00 PM, ET / PT, beginning, Tuesday, Sept. 6.
Dickerson's range of experience from print reporter to television anchor and correspondent, to best-selling author and host of several successful podcasts, will inform the nightly evolution of the news program. He'll provide insights and historical perspective to the day's events so that viewers have a deeper understanding of not just what is going on but why it is and why it matters.
In addition to anchoring CBS NEWS PRIME TIME WITH JOHN DICKERSON, Dickerson will continue to serve as a CBS News correspondent and play a key role on election nights and in breaking news coverage on the CBS Television Network and all CBS News platforms.
"I couldn't be more excited about John Dickerson joining the streaming program lineup. John looks at the world the way a historian does. He's fantastic with bringing context, and explaining the why behind the news," said Neeraj Khemlani, president and co-head of CBS News and Stations. "When you think of prime time in general there is so much opinion out there and we're fortunate to have a steward like John Dickerson anchoring a nightly show on our streaming channel to make sense of the day."
CBS NEWS PRIME TIME WITH JOHN DICKERSON will be based at CBS News' New York headquarters and the newly revamped Studio 57 at the CBS Broadcast Center. The 4,000 square foot state-of-the art streaming studio includes four LED video walls, which enable the program to incorporate touch screen explainers (on the video walls) throughout the program.
"What CBS News has developed with streaming is a platform for the basic reason any of us get into journalism – the gift of getting to take the trust our viewers and readers give us and using that obligation to explore the world, figure out what is happening, why it's happening and report back in proportion and the right order," said Dickerson. "I also love their experimental instincts on the streaming team which I've tried to work on during my career. Leaving print to go into digital journalism in its early stage, starting a podcast 16 years ago when few knew what a podcast was. My hope for this show is that it will evolve like the medium and the news stories that we cover every day."
"John's show will invite the audience to join him for an intimate conversation as he connects the dots on the biggest stories of the day," said Anthony Galloway, CBS News Streaming senior vice president. "Viewers can come in and take a seat and learn more about why these important stories matter. This new program strengthens our ongoing momentum as John Dickerson joins our prime-time programming lineup that includes CBS REPORTS, 60 MINUTES, 48 HOURS, PERSON TO PERSON WITH NORAH O'DONNELL and EYE ON AMERICA."
The CBS News Streaming Network delivers live national streams, 13 local streams and content from programs like 60 MINUTES, 48 HOURS, CBS SUNDAY MORNING, FACE THE NATION WITH MARGARET BRENNAN, the CBS EVENING NEWS WITH NORAH O'DONNELL, CBS MORNINGS, and CBS SATURDAY MORNING. CBS News Streaming Network programming schedule: https://www.cbsnews.com/streaming/
John Dickerson is CBS News chief political analyst, senior national correspondent and a contributor to CBS SUNDAY MORNING. He is a multi-platform journalist, who reports for all CBS News platforms and programs. Dickerson also serves as an anchor of CBS News Election Coverage and political Special Reports.
Dickerson was named CBS News chief political analyst in May 2021. He is a co-host of Slate's "Political Gabfest" and "Whistlestop" podcasts as well as a contributing writer to The Atlantic. He is most recently the author of The Hardest Job in the World, The American Presidency, his second New York Times best-seller. Dickerson joined CBS News in April 2009 as an analyst and contributor. He spent six years as CBS News' political director. He was moderator of FACE THE NATION from June 2015 to January 2018. From January 2018 until May 2019, he was co-host of CBS THIS MORNING. And in 2019, Dickerson was a contributor for 60 MINUTES while serving as the Network's lead political analyst.
Dickerson started his career with Time magazine where he was an economics, Congressional and White House correspondent. He has covered eight presidential campaigns.
About CBS News Streaming:
CBS News Streaming Network is the premier 24/7 anchored streaming news service from CBS News and Stations that is available free to everyone with access to the internet. The CBS News Streaming Network is the destination for breaking news, live events, original reporting and storytelling, and programs from CBS News and Stations' top anchors and correspondents working locally, nationally and around the globe. CBS News' streaming services, across national and local, amassed more than 1.01 billion streams in 2021. Launched in November 2014 as CBSN, the CBS News Streaming Network is available on 30 digital platforms and apps, as well as CBSNews.com and Paramount+. The service is available live in 91 countries.
***
Press Contacts:
April Andrews, CBS News Communications