Release
MICHAEL J. FOX TALKS FUNDING BREAKTHROUGH RESEARCH FOR PARKINSON'S DISEASE, ON "CBS MORNINGS"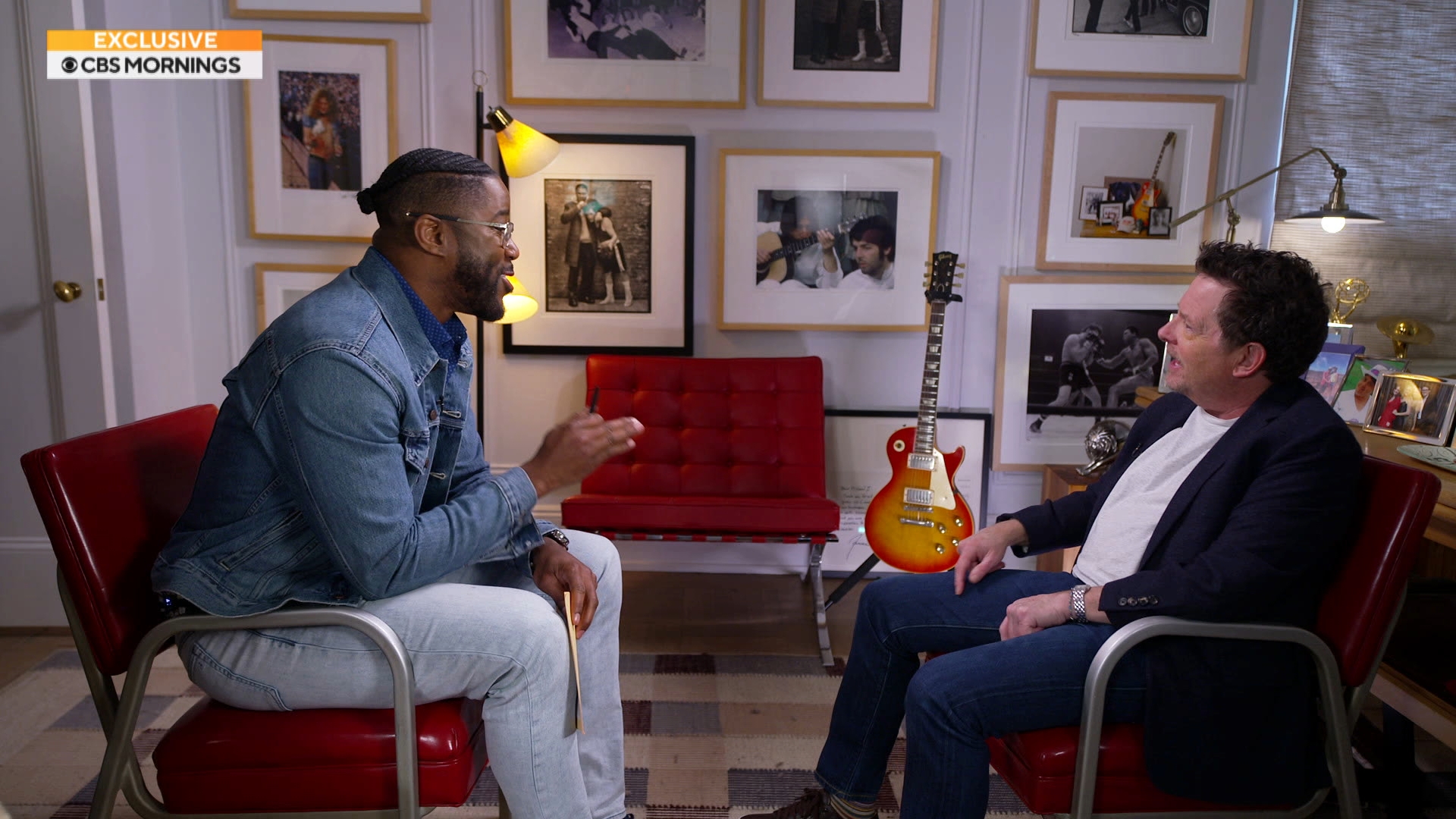 "CBS MORNINGS" EXCLUSIVE: Michael J. Fox has been living with Parkinson's for more than half of his life and The Michael J. Fox Foundation has funded nearly $2 billion worth of research for the disease, which has no cure. He told co-host Nate Burleson why new research shows "we're on the right path" and how he battles fear.
WATCH THE INTERVIEW HERE AND READ MORE HERE. Must credit "CBS MORNINGS" in your coverage.
Download photo here: https://bit.ly/3QxnWKi
Photo credit: CBS News
CBS News: Michael J. Fox Talks Funding Breakthrough Research For Parkinson's Disease
By Nate Burleson, Kerry Breen
After more than three decades of living with Parkinson's disease, actor Michael J. Fox has raised awareness and over $2 billion worth of research.
Fox was diagnosed with Parkinson's in 1991, when he was just 29 years old. In 2000, he established the Michael J. Fox Foundation. Now 62, Fox has lived with Parkinson's for more than half his life. The progressive brain disorder can strip away a person's movement and speech. It has no known cure.
"We didn't have money. We didn't have a voice," Fox said. "And I thought, well, I could step in for these people and raise some hell."
The money that Fox has raised has led to groundbreaking research. Earlier this year, a landmark, clinical study led by his foundation discovered a protein found in spinal fluid that can help detect Parkinson's years before the first symptoms appear. It's not a cure, Fox said, but it shows researchers are "on the right path."
"It's a big spotlight on where we need to go and what we need to focus on," Fox said. Always in Fox's corner is his wife, Tracy Pollan, whom he met on the set of "Family Ties" in 1985. For over three decades, she's been his biggest advocate, fan and partner, at his side every step of the way.
"She's an amazing person and has gone through a lot. It's no small thing," Fox said. "I didn't know what to expect, and neither did she. But she had indicated to me by saying, 'For better or for worse and (in) sickness and in health,' that she was going to hang on and get me through it, or go through it with me. And she has for 30, 35 years."
While Fox tries to keep a positive attitude, he said sometimes, the weight of his condition can be overwhelming.
"The positivity is really sincere. I really feel it, and it's genuine. But it's hard fought, and it's hard won, I should say," Fox explained.
Instead of focusing on the negativity and the fear, Fox said he keeps looking for a way forward even in the darkest moments.
"We can find ways to just give ourselves a break, give ourselves credit for getting through life on life's terms," Fox said. "And in order to do that, you have to stop and say 'It's not that bad. It's not that bad' ... They say the absence of fear is faith."
***
Press Contacts:
Samantha Graham, CBS News Communications
Anna Gibson, CBS News Communications