Release
"CBS MORNINGS" LAUNCHES NEW SERIES "MORNINGS MIXTAPE"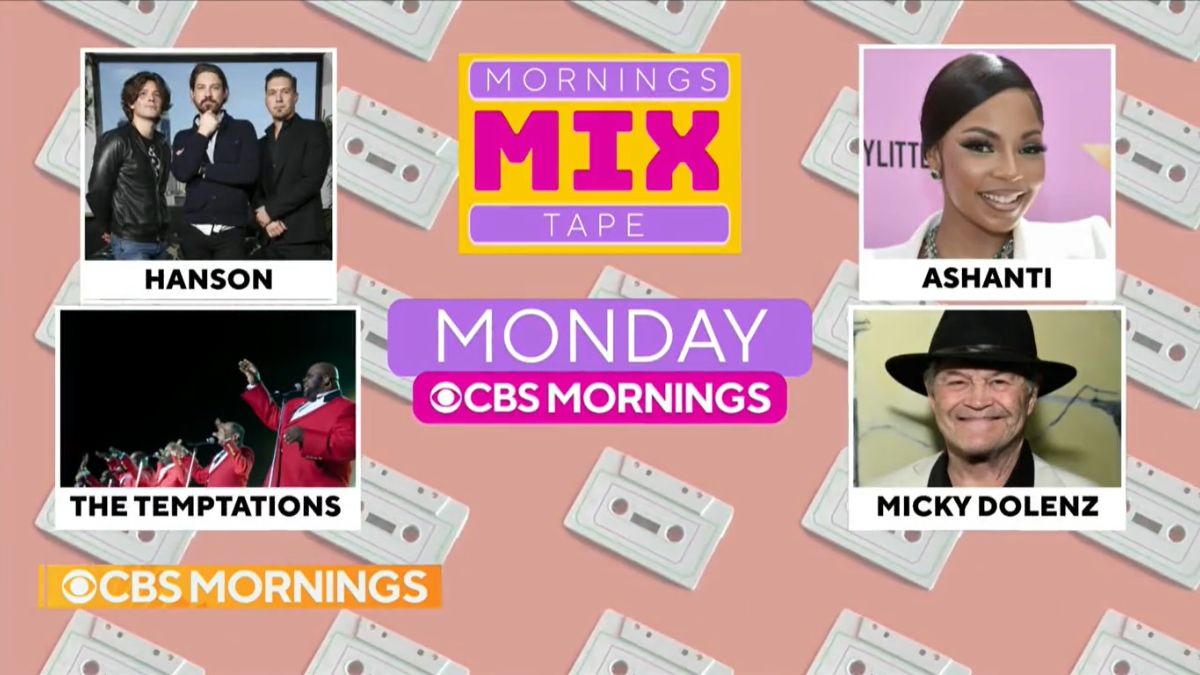 CBS MORNINGS is taking a look at the artists who have stood the test of time in our new series titled "Mornings Mixtape." Launching Monday, August 1 (8:00 AM, ET), CBS MORNINGS will have conversations with musical artists about their industry breakthroughs and what they're up to today. Featured artists include LeAnn Rimes (Monday, August 1), Hanson (Monday, August 8), Ashanti, The Temptations and Micky Dolenz of The Monkees.
Watch Preview Here: https://bit.ly/3OHT1bl
Follow CBS MORNINGS on Twitter, Facebook, Instagram and YouTube.
***
Press Contacts:
Samantha Graham, CBS News Communications
Tucker Hart, CBS News Communications