Release
"60 MINUTES" LISTINGS FOR SUNDAY, APRIL 16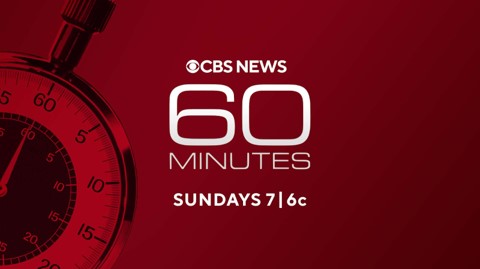 REVOLUTION – As civilization moves closer to embracing the rapid advancements in artificial intelligence, Scott Pelley is given access to Google's campus in Mountain View, Calif., and their AI lab in London to examine their new slate of technologies. Pelley meets with Google CEO Sundar Pichai and senior executives in charge of these systems to learn how society will adapt to these evolving technologies, the speed at which the machines are learning and teaching themselves in the real world and the future of the artificial intelligence revolution. This is a double-length segment. Denise Schrier Cetta is the producer of parts one and two. Katie Brennan is the co-producer of part two.
THE UNLIKELY ADVENTURES OF DAVID GRANN – 60 MINUTES meets bestselling author, and darling of Hollywood developers, David Grann ahead of the release of his new book, The Wager, the true story of an 18th century open-water adventure that becomes a saga of shipwreck, anarchy, betrayal and murder. Jon Wertheim gets an inside look at Grann's process from his meticulous research at The National Archives in Britain to his unlikely journey to the scene of the crime on a small island off the coast of Chile. Nathalie Sommer is the producer.
Follow 60 MINUTES on Twitter, Facebook, Instagram, YouTube and TikTok. Listen to 60 MINUTES in podcast form here. Stream 60 MINUTES on Paramount+.
***
Press Contact:
Natalie Pahz