Release
"60 MINUTES" LISTINGS FOR SUNDAY, MARCH 19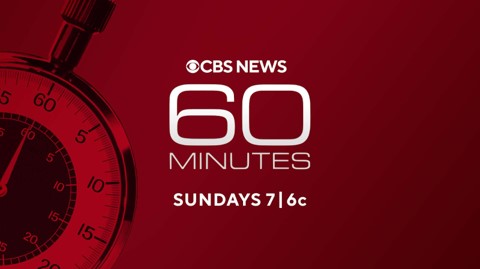 THE STATE OF THE NAVY – As U.S.-China relations remain tense, Norah O'Donnell goes aboard the USS Nimitz, a United States Navy aircraft carrier operating southeast of Taiwan and China in the Western Pacific. With rare access to the ship and its officers during a deployment, O'Donnell reports on the state of the Navy amid threats of a Chinese invasion of Taiwan – an important American ally. O'Donnell speaks with the commander of the U.S. Pacific Fleet, Admiral Samuel Paparo, at sea and chief of naval operations, Admiral Mike Gilday, at the Pentagon. The report includes candid discussion of U.S. contingency planning for Taiwan and how the U.S. is attempting to maintain readiness while keeping up with China's rapid and remarkable naval and military build-up. This is a double-length segment. Keith Sharman and Roxanne Feitel are the producers.
"ONLY IN AMERICA" – Sharyn Alfonsi profiles billionaire businessman Rocco Commisso, who went from a town in southern Italy to growing up in the Bronx to running an ultra-successful cable TV empire and ultimately buying a pro soccer team. Alfonsi meets Commisso in the Bronx and follows his American dream that takes them all the way to an AC Fiorentina game in Florence, Italy. Guy Campanile is the producer.
Follow 60 MINUTES on Twitter, Facebook, Instagram, YouTube and TikTok. Listen to 60 MINUTES in podcast form here. Stream 60 MINUTES on Paramount+.
***
Press Contact:
Natalie Pahz