Release
NAVY ADM. MICHAEL GILDAY TO "60 MINUTES" ON RUSSIAN WARPLANE INTERCEPTING U.S. DRONE: "IT WAS A VIOLATION OF INTERNATIONAL LAW"
"60 Minutes" Interviews Chief of Naval Operations, Admiral Mike Gilday
Gilday Warns Russian Warplane Interception of U.S. Drone Was Violation of International Law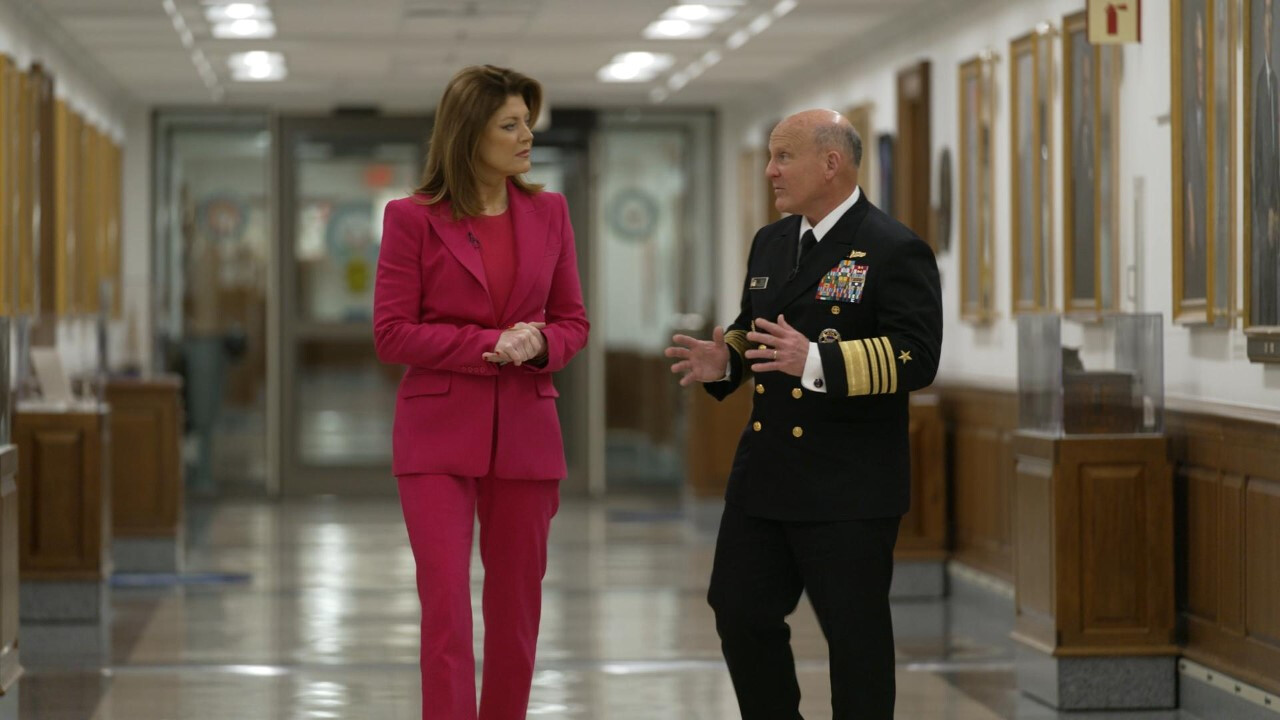 Ahead of Sunday's edition of 60 MINUTES, Norah O'Donnell met Admiral Michael Gilday, chief of naval operations, today at the Pentagon and asked him about the frequency of "dangerous maneuvers" with the Russian military following new video showing a Russian warplane intercepting a U.S. drone. Gilday responded, "So we are operating in close proximity to the Russians fairly often. And the vast majority of those interactions are safe and they're professional. But what happened with that drone over the Black Sea was unsafe, and it was unprofessional, and it was in violation of international law."
O'Donnell's interview is part of a two-part report for 60 MINUTES aboard the USS Nimitz, a United States Navy aircraft carrier operating southeast of Taiwan and China in the Western Pacific. O'Donnell reports on the state of the Navy amid threats of a Chinese invasion of Taiwan – an important American ally – and speaks with the commander of the U.S. Pacific Fleet, Admiral Samuel Paparo, at sea. Her report includes candid discussions of U.S. contingency planning for Taiwan and how the U.S. is attempting to maintain readiness while keeping up with China's rapid and remarkable naval and military build-up.
The 60 MINUTES report will be broadcast this Sunday, March 19 (7:00-8:00 PM, ET/PT, after basketball) on the CBS Television Network.
A preview of the 60 MINUTES interview aired this evening on CBS EVENING NEWS (6:30-7:00 PM). A transcript of the excerpt is below.
Watch the preview clip here.
NORAH O'DONNELL: How often do these types of dangerous maneuvers happen with the Russian military?
ADMIRAL MIKE GILDAY: So we are operating in close proximity to the Russians fairly often. And the vast majority of those interactions are safe and they're professional. But what happened with that drone over the Black Sea was unsafe, and it was unprofessional, and it was in violation of international law.
MUST CREDIT 60 MINUTES
***
Natalie Pahz
Director of Communications
60 MINUTES