Ratings
"60 MINUTES" IS TELEVISION'S #1 NON-SPORTS PRIMETIME PROGRAM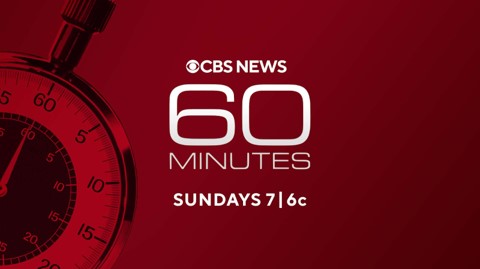 "60 Minutes" Remains America's #1 News Program
"60 Minutes" Is the #3 Primetime Broadcast in Both Viewers and Adults 18+, #4 in Adults 25-54 for the Week
60 MINUTES is the #1 non-sports primetime program in total viewers and adults 18+, delivering 9.95 million viewers (up +31% from the same night last year) with 9.61 million in adults 18+ (up +30% year-over-year) and 2.38 million in adults 25-54 (up +110% year-over-year), according to Nielsen live plus same day ratings for Sunday, Nov. 20.
60 MINUTES remains America's #1 news program and a top 10 series for 10 consecutive weeks. 60 MINUTES was the week's #3 primetime program in viewers and adults 18+ and #4 in adults 25-54. The broadcast's potential social impressions (135m) were up +107% from the prior week.
Sunday's broadcast featured Lesley Stahl's interview with the head of the International Atomic Energy Agency on preventing a nuclear disaster in Ukraine and around the world; Jon Wertheim's look at the worldwide phenomenon of Panini stickers; and Sharyn Alfonsi's report on a state prison rehabilitating inmates by training wild horses.
Bill Owens is the executive producer of 60 MINUTES, America's most-watched news program. Follow 60 MINUTES on Twitter, Facebook and Instagram.
***
Press Contact:
Lance Frank