Release
"60 MINUTES" LISTINGS FOR SUNDAY, JUNE 19, FEATURING SPECIAL HOUR ON WORKING DADS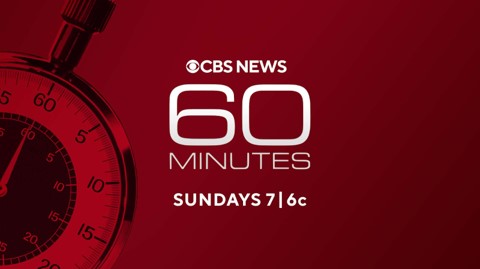 "60 Minutes" Listings for Sunday, June 19 (7:00-8:00 PM, ET/PT)
LONDONGRAD – One of the ways the West is hoping to derail Vladimir Putin's invasion of Ukraine is by waging a war on his inner circle: the hundreds of mega-rich oligarchs who hide Putin's money abroad and prop up his regime. For decades, Britain has actively courted the Russian billionaires, ignoring reports of their suspicious wealth. Billions of dollars poured in. Today, there's so much Russian cash in London, the capital is nicknamed "Londongrad." Now, with Russia laying waste to Ukraine, Britain is under pressure to show it can stop the flood of corrupt money. Bill Whitaker goes to the heart of Russia's capital abroad – London – to find out. Heather Abbott is the producer.
DEMOCRACY LOST – Once considered a revolutionary, Nicaragua's Daniel Ortega has changed laws, silenced the media and jailed his political opponents in his efforts to cling to power in the Central American country. Sharyn Alfonsi reports. Oriana Zill de Granados and Emily Gordon are the producers.
TREVOR NOAH – Trevor Noah is an unstoppable comedic force. As host of THE DAILY SHOW, he has attracted widespread and sometimes viral attention for his heartfelt and cutting social commentary. Forbes ranked him the fourth highest-earning comedian, and Time named him one of its 100 most influential people. Lesley Stahl interviews Noah, currently on the road with his latest comedy tour. Alexandra Poolos is the producer.
"60 Minutes Presents: Working Dads" (8:00-9:00 PM, ET/PT)
SECRETARY PETE – Anderson Cooper talks to Transportation Secretary Pete Buttigieg about the bipartisan infrastructure law, the most significant investment in America's bridges, roads and rails in more than half a century. Andy Court and Evie Salomon are the producers.
A DIFFERENT KIND OF VISION – The remarkable story of architect Chris Downey, who lost his sight, found a way to keep working and believes blindness has made him a better architect. Lesley Stahl reports. Shari Finkelstein is the producer.
MICHAEL KEATON – The versatile actor has impressed audiences and critics for four decades. From "Beetlejuice" to "Batman" and "Birdman," his films have grossed billions. Michael Keaton speaks to Jon Wertheim about his craft, his career and his role as a rural doctor in a town overwhelmed by Oxycontin. Michael Karzis is the producer.
Editor's Note: These previously broadcast segments have been updated for this post-season edition.
Follow 60 MINUTES on Twitter, Facebook and Instagram. Listen to podcasts at CBSAudio. Stream 60 MINUTES on Paramount+.
***
Press Contact:
Natalie Pahz
212-975-5460