Release
"48 HOURS" REVEALS NEW DETAILS AND EXCLUSIVE INTERVIEWS IN THE GILGO BEACH AND IDAHO STUDENT MURDER CASES IN BACK-TO-BACK EDITIONS TO KICK OFF ITS 36TH SEASON ON SEPT. 16
"The Gilgo Beach Serial Killings," 9:00 PM
"The Night of the Idaho Student Murders," 10:00 PM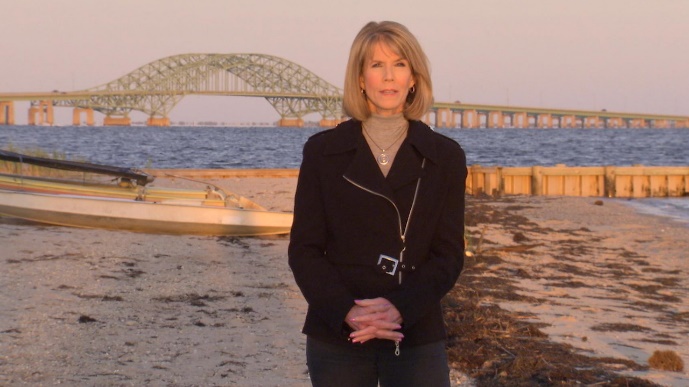 .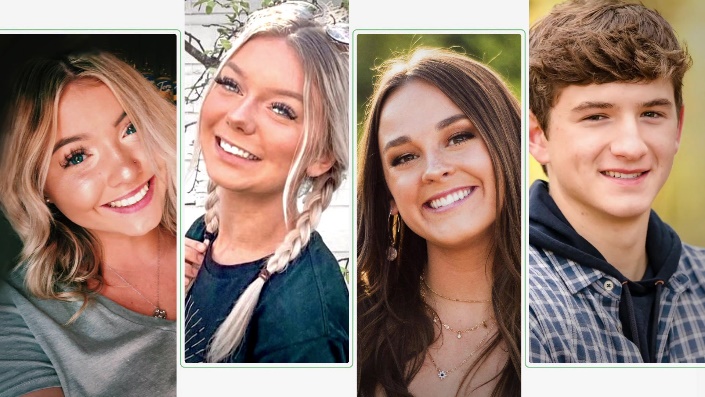 (L-R) Erin Moriarty; Kaylee Goncalves, Madison Mogen, Xana Kernodle and Ethan Chapin.
48 HOURS takes on two of the biggest crime cases in the country – the Gilgo Beach murders and the Idaho student killings – in back-to-back editions that reveal new details and feature exclusive interviews to kick off the series' 36th season on Saturday, Sept. 16.
48 HOURS correspondent Erin Moriarty uncovers chilling new details about alleged killer Rex Heuermann in "The Gilgo Beach Serial Killings," to be broadcast Saturday, Sept. 16 (9:00-10:00 PM, ET/PT) on the CBS Television Network, and streaming on Paramount+.
Moriarty, who has been covering the Gilgo Beach case since 2010, has an exclusive interview with Muriel Henriquez who worked with Heuermann at his company, RH Consultants & Associates.
"Going out shooting, hunting that was his passion," Henriquez tells Moriarty.
She recalled a time when Heuermann's tracking skills unnerved her. Henriquez says she had booked a cruise vacation for her 40th birthday and Heuermann asked her where she was going.
"I'm going to be in the middle of the ocean and you're not going to find me in the middle of the ocean," she recalls telling him. "And he said, 'Oh yes, I can.'"
Henriquez didn't think much of the comment until the second day of her trip. "There was a white envelope under my door … It was a note from [Heuermann]. The note said, 'I told you I could find you anywhere.'"
The new hour is 48 HOURS' sixth edition of the investigation into the Gilgo Beach serial murders. Starting in 2011, 48 HOURS has featured multiple exclusive interviews, including the first interview with victim Amber Costello's roommate, Dave Schaller, who police say provided a description of one of Costello's most persistent clients and the vehicle he drove. Those descriptions would ultimately lead to the biggest break in the case – and Heuermann's arrest.
At 10:00 PM, Peter Van Sant and 48 HOURS reveal new information about the case against Bryan Kohberger for the Nov. 13, 2022, deaths of four University of Idaho students in "The Night of the Idaho Student Murders." Kohberger is charged with killing Kaylee Goncalves, Madison Mogen, Xana Kernodle and Ethan Chapin in a case that stunned the country. A judge has entered a plea of not guilty on Kohberger's behalf.
Van Sant interviews Steve and Kristi Goncalves, parents of Kaylee Goncalves, who share new details about the night of the murders and the investigation. The Goncalves want the public to be aware of the brutality of the crime and feel the best path to justice is through transparency, so they're sharing information from their own investigation.
Steve Goncalves tells 48 HOURS he believes Kohberger "had to know when people were coming, people going." Kristi Goncalves adds that she wonders if Kohberger had ever gone inside the house, saying "I think he at least had opened that door, went in, tested the waters, looked around."
Also interviewed are Xana Kernodle's sister, Jazzmin Kernodle, and father, Jeffrey Kernodle, in their first interview together. Jazzmin Kernodle tells Van Sant that she sometimes dreams about her sister, which provides her with some sense of peace.
The hour also features interviews with investigative journalist Howard Blum and CBS News consultant Bryanna Fox, a professor of criminology at the University of South Florida, who offer insight into the case and what Kohberger's defense team may present at trial.
"It seems that the defense is alleging there was a rush to judgment, law enforcement made an arrest too fast, and they focused on their client too quickly," says Fox, a former FBI agent.
Now in its 36th season, 48 HOURS is one of the most successful true-crime docuseries in television history and has been the #1 non-sports broadcast on Saturday nights for 17 consecutive years. 48 HOURS correspondents tell engaging, compelling stories that often reveal new information, feature first-time interviews and tap into the nation's fascination with murder mysteries. 48 HOURS reporting has shed new light on cases long overlooked by law enforcement and the public and resulted in cold cases being reopened and solved. The team's focus on questionable and wrongful convictions has led to eight people being released from prison.
48 HOURS is broadcast Saturdays at 10:00 PM, ET/PT on CBS, and streams anytime on Paramount+. You can also watch 48 HOURS on the CBS News Streaming Network Wednesdays at 8:00 PM, ET. 48 HOURS is also available on CBSNews.com, Fave TV, Pop TV, Pluto US, Pluto UK, Pluto Nordics, Pluto Canada and Pluto South Africa. Download the CBS News app on your phone or connected TV. Follow 48 HOURS on Twitter, Facebook and Instagram. Listen to podcasts at CBS Audio.
***
Press Contacts:
| | | |
| --- | --- | --- |
| Kishon Springer | | |
| Richard Huff | | |