Release
AUTHORITIES SAY VIKTORIA NASYROVA TURNED TO AN UNUSUAL WEAPON TO TRY TO KILL A LOOKALIKE AND STEAL HER IDENTITY
"48 Hours" Reports What Happened in "The Case of the Poison Cheesecake"
Saturday, June 3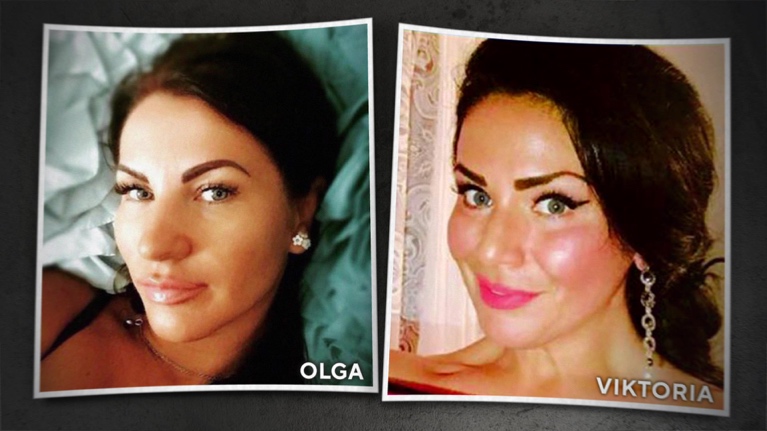 A beauty stylist in Queens, N.Y., is almost murdered in 2016 by a mysterious client who comes to her home and poisons her with a piece of cheesecake. The details of the crime – and the motive – don't make sense to investigators until they realize that the stylist (Olga Tsvyk) and the client (Viktoria Nasyrova) bear an uncanny physical resemblance. Peter Van Sant and 48 HOURS report on what happened between them and Nasyrova's dark past in "The Case of the Poison Cheesecake," to be broadcast Saturday, June 3 (10:00 PM, ET/PT) on the CBS Television Network, and streaming on Paramount+.
"The Case of the Poison Cheesecake" starts with an attempted murder and identity theft, before a private investigator's extraordinary sleuthing skills lead him to Nasyrova, who is also wanted for a murder in Russia.
"Hands down one of the … craziest cases that I've ever had to deal with," says police detective Kevin Rodgers.
Tsvyk says she fainted and then nearly died after eating the tainted cake. For months, Rodgers couldn't find Nasyrova. But he later discovered he wasn't the only one looking. Former New York detective-turned-private investigator Herman Weisberg was also on the hunt for Nasyrova for murder in Russia. A photo on Facebook showing the reflection in Viktoria's sunglasses gave Weisberg critical clues about her whereabouts.
"She's not a shooter. She's not a stabber," says Weisberg of Nasyrova, "but I haven't seen someone this ruthless in a long time."
"I'm not a killer," Nasyrova tells Van Sant. "I'm a woman, only woman."
48 HOURS: "The Case of the Poison Cheesecake" is produced by Josh Yager. Stephen A. McCain is the development producer. Richard Barber is the producer-editor. Morgan Canty is the associate producer. Patti Aronofsky is the senior producer. Nancy Kramer is the executive editor. Judy Tygard is the executive producer.
48 HOURS, now in its 35th year, is one of the most successful true-crime docuseries in television history and has been the #1 non-sports broadcast on Saturday nights for 16 consecutive years. 48 HOURS is broadcast Saturdays at 10:00 PM, ET/PT on CBS, and streams anytime on Paramount+. You can also watch 48 HOURS on the CBS News Streaming Network Wednesdays at 8:00 PM, ET. Download the CBS News app on your phone or connected TV. Follow 48 HOURS on Twitter, Facebook and Instagram. Listen to podcasts at CBS Audio.
***
Press Contacts:
| | | |
| --- | --- | --- |
| Richard Huff | | |
| Kishon Springer | | |