Release
"48 HOURS" TAKES VIEWERS INSIDE THE CASE THAT HAS GRIPPED THE NATION IN "LORI VALLOW DAYBELL: GUILTY" TO BE BROADCAST SATURDAY, MAY 13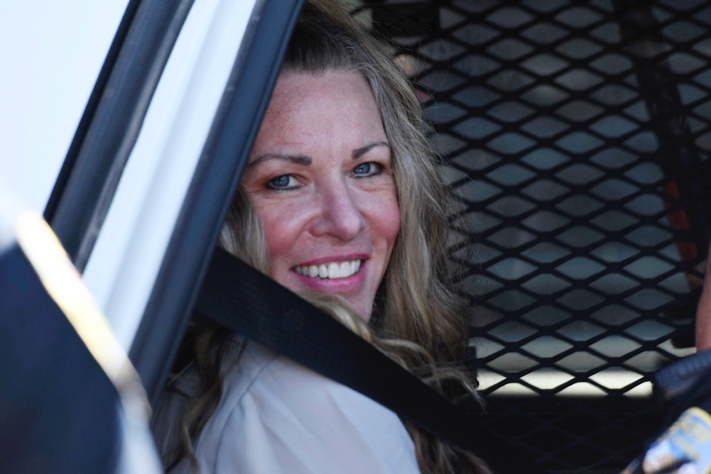 Lori Vallow Daybell
CBS News takes viewers inside the murder case that has gripped the nation in 48 HOURS: "Lori Vallow Daybell: Guilty" to be broadcast Saturday, May 13 (10:00 PM, ET/PT) on the CBS Television Network, and streaming on Paramount+. On Friday, an Idaho jury found Vallow Daybell guilty of murdering her two children, JJ Vallow and Tylee Ryan, and conspiring in the murder of her husband's ex-wife.
"Lori Vallow Daybell: Guilty" preempts the previously announced edition "A Stabbing in Colts Neck," which will now be broadcast Saturday, May 20.
The disappearance of JJ and Tylee made international headlines. First, police said the children disappeared in September 2019, shortly after the family moved to Rexburg, Idaho, from Arizona. Investigators say Tylee was last seen in Yellowstone National Park with her family on Sept. 8, 2019. According to investigators, JJ vanished on Sept. 23, 2019. Throughout, Lori Vallow Daybell and her husband, Chad Daybell, refused to talk with investigators or say where the children were. Then, in June 2020, the bodies of JJ and Tylee were found in shallow graves on Chad Daybell's property. The Daybells pleaded not guilty to the murder charges. Chad Daybell will be tried later.
48 HOURS, now in its 35th year, is one of the most successful true-crime docuseries in television history and has been the #1 non-sports broadcast on Saturday nights for 16 consecutive years. 48 HOURS is broadcast Saturdays at 10:00 PM, ET/PT on CBS and streams anytime on Paramount+. You can also watch 48 HOURS on the CBS News Streaming Network Wednesdays at 8:00 PM, ET. Download the CBS News app on your phone or connected TV. Follow 48 HOURS on Twitter, Facebook and Instagram. Listen to podcasts at CBS Audio.
***
Press Contact: