Release
A POWERFUL INTERVIEW WITH ONE OF THE SURVIVORS WHO FOUGHT TO KEEP HER KIDNAPPERS BEHIND BARS IS REVEALED ON "48 HOURS: REMEMBERING THE CHOWCHILLA KIDNAPPING"
Saturday, March 18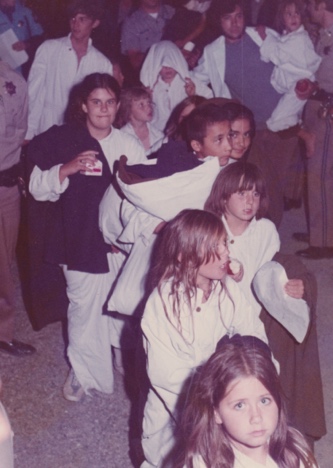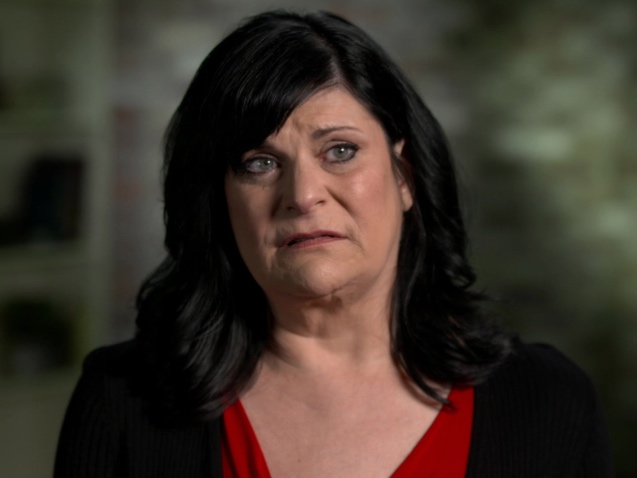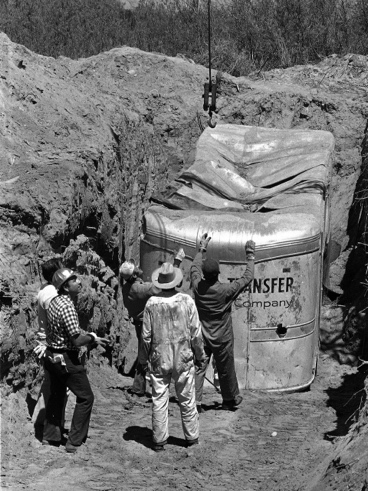 (L-R) Jodi Heffington in 1976 on the left; Heffington; where the children were held.
Last summer, after 46 years, the last of three men convicted of kidnapping 26 children and their bus driver was paroled from a prison in California. Now, for the first time, 48 HOURS can reveal a powerful, emotional interview with one of the survivors of that harrowing event in "Remembering the Chowchilla Kidnapping," to be broadcast Saturday, March 18 (10:00-11:00 PM, ET/PT) on the CBS Television Network and streaming on Paramount+.
The case captured the nation in 1976 when three masked gunmen abducted the children and their driver from a bus as they headed home from school and buried them alive in an old moving truck beneath a rock quarry. They spent nearly 16 hours in the dark before daringly escaping. Jodi Heffington was one of those children and spent her life fighting to keep her kidnappers behind bars. In an interview recorded before her death in 2021, Heffington relives the ordeal publicly for the first time and shares emotional details of life after.
"How that day affected me has affected me every day in some way or another," Heffington told 48 HOURS. "I think it made me not a good daughter, not a good sister, not a good aunt, and especially not a good mother … I try to be those things. But it seems like, it just took something from me that I can't ever get back. And I can't tear it down … no matter how hard I try and no matter what I do."
Narrated by David Begnaud, 48 HOURS: "Remembering the Chowchilla Kidnapping" is the story of a group of children and their bus driver facing the unthinkable and surviving. It is believed to be the largest kidnapping in American history. Soon after the children and their driver escaped, police zeroed in on Fred Woods, then 24, the son of the owner of the quarry, and two of his friends, James and Richard Schoenfeld. The three men were arrested, convicted and sentenced to life in prison with the possibility of parole. All were eventually paroled.
Heffington testified at almost all of the kidnappers' parole hearings.
"They just let us off the bus with all these people," Heffington told 48 HOURS. "And you didn't know where your parents were … Nothing was ever the same. Nothing was ever the same after that."
48 HOURS: "Remembering the Chowchilla Kidnapping" is produced by Chris Young Ritzen and George Osterkamp. Gary Winter and Mead Stone are producer-editors. Jordan Kinsey and Hannah Vair are the associate producers. Joan Adelman is the editor. Nancy Kramer is the executive story editor. Judy Tygard is the executive producer.
(Editor's Note: This edition follows CBS Sports coverage of the NCAA Men's Basketball Tournament and may be subject to a schedule adjustment.)
48 HOURS, now in its 35th year, is one of the most successful true-crime docuseries in television history and has been the #1 non-sports broadcast on Saturday nights for 16 consecutive years. 48 HOURS is broadcast Saturdays at 10:00 PM, ET/PT on CBS, and streams anytime on Paramount+. You can also watch 48 HOURS on the CBS News Streaming Network Wednesdays at 8:00 PM, ET. Download the CBS News app on your phone or connected TV. Follow 48 HOURS on Twitter, Facebook and Instagram. Listen to podcasts at CBS Audio.
***
Press Contact: