Release
CBS NEWS NAMES VETERAN INTERNATIONAL JOURNALIST AND NEWS EXECUTIVE ANDREW ROY VICE PRESIDENT AND LONDON BUREAU CHIEF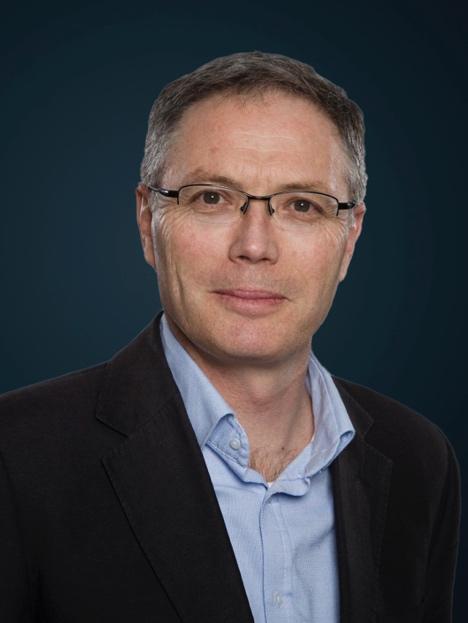 Andrew Roy, a global newsroom leader with more than three decades in international journalism, has been named CBS News vice president and London bureau chief. Roy will oversee all editorial coverage and newsgathering out of Europe, Africa, the Middle East and South Asia, beginning on May 3.
Roy joins CBS News following 34 years with the BBC as a producer and news executive, most recently overseeing international news coverage for one of the largest news organizations in the world. Throughout his career, Roy has covered a wide range of international news events, from the election of popes and presidents, multiple military conflicts including the wars in Somalia, Iraq and Afghanistan, and natural disasters such as the Indonesian tsunami, among others. Roy has extensive experience in multiplatform production and distribution of news content across all emerging digital platforms, including the BBC's streaming channels.
"Andrew is an experienced news executive who understands the responsibility and complexity of deploying journalists to the front lines of international stories," said Neeraj Khemlani, president and co-head of CBS News and Stations. "He shares our values and commitment to quality journalism and storytelling. He also brings operational experience, as the former head of the BBC World News Channel, and a strong track record and passion for extending content across digital platforms. We're fortunate to have such a seasoned executive stepping into this important role at this time."
Before joining CBS News, Roy spent over eight years as the head of foreign news for the BBC, where he had editorial leadership for international coverage on BBC TV, radio and online, which was broadcast in the U.K. and around the world. The role involved managing several hundred employees in bureaus around the world.
Previously, Roy served as head of the BBC World News Channel, where he had editorial responsibility for all news, business and sports programming along with scheduling, product launches and talent management. Under Roy's leadership, the BBC World News Channel reached profitability for the first time in 20 years.
Roy reports to Ingrid Ciprian-Matthews, executive vice president for newsgathering for CBS News, with whom Roy worked during the formation of the CBS News and BBC editorial partnership.
"Andrew understands what makes CBS News tick, having worked side by side with our teams over the years in Washington and abroad," said Ciprian-Matthews. "His contacts in the field, his experience covering global events, and his knowledge of what it takes to produce impactful international reporting will add to the strength of our entire news operation."
"CBS News is a network that I've worked alongside, partnered with and admired for a very long time," said Roy. "CBS News has an industry-leading commitment to on-the-ground international news coverage. I'm very delighted to be joining the London bureau and the international news team at this time."
Earlier in his 35-year tenure with the BBC, Roy served as Europe bureau chief (2001-2005) and North America bureau chief (1994-2001), and as a senior newsgathering producer based in London (1987-1994). Roy began his career in 1984 as a radio reporter for Radio NZ News in New Zealand.
Roy earned a Master of Arts degree in English literature from the University of Canterbury and a Bachelor of Arts degree in English literature from Massey University.
Press Contacts:
Christa Robinson, CBS News – robinsonc@cbsnews.com
Brooke Lorenz, CBS News – lorenzb@cbsnews.com