Release
CBS NEWS WINS FIVE GRACIE AWARDS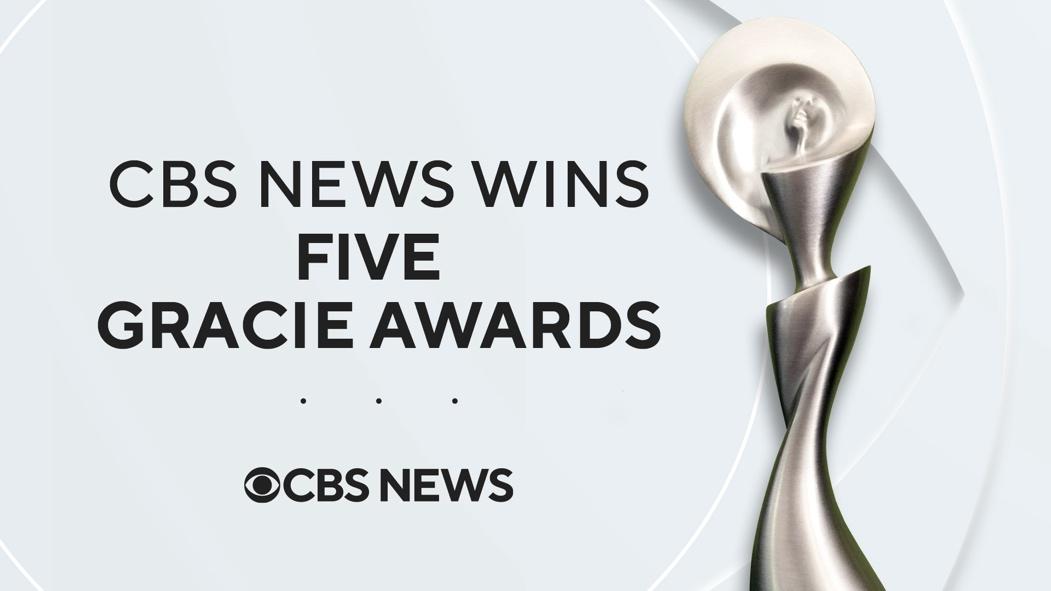 CBS News has been honored with five 2022 Gracie Awards from the Alliance for Women in Media Foundation, which recognizes individual achievement and programming by, for and about women in all facets of media and entertainment.
48 HOURS earned two awards, 60 MINUTES earned one, and CBS News Radio took home two, including an individual honor for CBS NEWS WEEKEND ROUNDUP anchor Allison Keyes. Click HERE to read the full list of winners at the 47th annual Gracie Awards.
The CBS News winners are:
48 HOURS: "A Promise to Ahmaud" – Omar Villafranca and 48 HOURS' investigation into the murder of Black jogger Ahmaud Arbery and the promise his mother made to see that his killers were brought to justice. This 48 HOURS earned the award in the Investigative Feature [TV-National] category. Watch It Now
48 HOURS: "What Happened to the Perfect Child?" – More than 20 years ago, 48 HOURS covered the story of a Russian girl adopted by an American couple who brought her back to Moscow, after they said she tried to kill her little brother. Contributor Troy Roberts reconnects with that little girl, now a grown woman living in North Carolina, in this hour. The program won in the Documentary - News [TV-National] category. Watch It Now
60 MINUTES: "Saving the Mountain Gorillas" – Lesley Stahl reports from inside Rwanda where mountain gorillas, once headed for extinction, are now on the rise, attracting well-heeled tourists and boosting the local economy. This 60 MINUTES report earned the Soft News Feature [TV-National] honor. Watch It Now
CBS NEWS RADIO: "Fall of Afghanistan" – CBS News Radio's breaking news coverage of the fall of Afghanistan led by reporter Cami McCormick and anchor Steve Kathan earned the honor in the Crisis Coverage/Breaking News [Radio-National Syndicated Commercial] category. Listen Here
CBS NEWS RADIO: Allison Keyes – Keyes, anchor of the "CBS News Weekend Roundup," earned the Weekend Host/Personality-News [Radio-Nationally Syndicated Commercial] honor. Listen Here
Follow CBS News on Twitter, Instagram, Facebook and CBSNews.com. Stream on Paramount+.
***
Press Contact: