Release
ON "CBS THIS MORNING" -- WHITE HOUSE PRESS SECRETARY JEN PSAKI ON INFRASTRUCTURE NEGOTIATIONS AND CHILD TAX CREDIT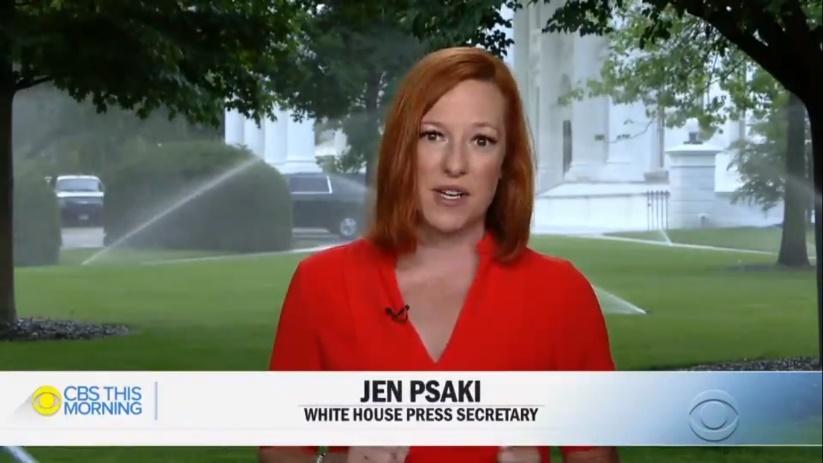 Some of President Biden's key legislative priorities will be put to the test this week, as lawmakers continue to negotiate on an infrastructure plan and voting rights legislation. White House Press Secretary Jen Psaki joined "CBS This Morning" to talk about those issues and the Child Tax Credit.

Watch Here: https://cbsn.ws/3cXf65L
Twitter Link:https://bit.ly/3xCkwuJ

Excerpts:
- On if President Biden will support the bipartisan infrastructure deal: "We need a few more details about the deal and about the proposal, including specifics about how to pay for it. An idea that's been floating around that certainly the president would not support is a gas tax which would raise taxes on people making less than $400,000 a year. We're just not going to stand for that, and we're not going to accept that."

- On the Child Tax Plan and if President Biden wants to make it permanent: "It costs money, of course, to make this permanent. He wants to see it extended by five years. He thinks that would be a positive step forward. And he's certainly open to talking with Congress about how we can work together on continuing to get this benefit out to families across the country."
Follow CBS THIS MORNING on Twitter, Facebook, Instagram and YouTube.
* * *
Press Contacts:
| | | |
| --- | --- | --- |
| Samantha Graham | | |
| Tucker Hart | | |