Release
WENDY MCMAHON NAMED PRESIDENT AND CEO OF CBS NEWS AND STATIONS AND CBS MEDIA VENTURES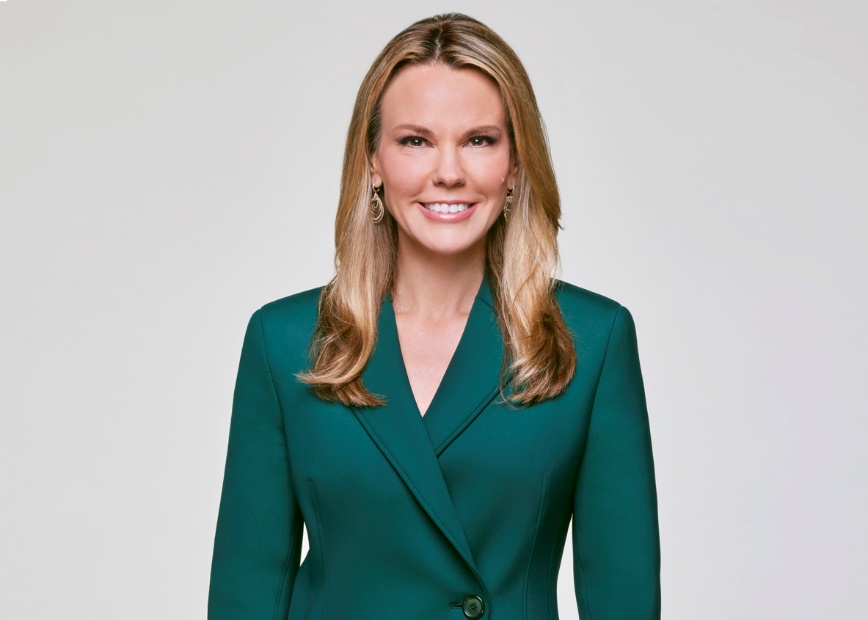 Newly Created Position to Oversee Network News, 27 Local Television Stations and CBS' Industry-Leading Syndication Business
NEW YORK – Aug. 14, 2023 – Wendy McMahon has been named president and chief executive officer of CBS News and Stations and CBS Media Ventures, expanding her role to include singular oversight of CBS News and Stations as well as leadership of CBS' domestic syndication business. The announcement was made today by George Cheeks, president and chief executive officer of CBS, to whom McMahon reports.
In this newly created role and structure, McMahon will now lead all of CBS News' broadcast and streaming operations, 27 local television stations in major U.S. markets, 14 local news streaming channels and CMV's top-rated first-run syndication programming, as well as its content licensing to television stations and the division's national advertising sales business.
Programming under McMahon's expanded portfolio will span CBS News daily and weekly news broadcasts – such as 60 MINUTES, FACE THE NATION, CBS MORNINGS, CBS SATURDAY MORNING, CBS NEWS SUNDAY MORNING, 48 HOURS and CBS EVENING NEWS WITH NORAH O'DONNELL – to first-run entertainment series JEOPARDY!, WHEEL OF FORTUNE, ENTERTAINMENT TONIGHT, INSIDE EDITION and THE DREW BARRYMORE SHOW. She will also oversee CBS Radio, CBS Newspath and CBS' national and local streaming news services.
McMahon's new purview will encompass all areas of oversight previously shared with Neeraj Khemlani, also president and co-head of CBS News and Stations, and Steven LoCascio, president of CBS Media Ventures, as well as her continued leadership of CBS' local businesses.
Khemlani announced yesterday his plans to begin a multiplatform first-look deal with CBS to develop content including documentaries, scripted series and books for Simon & Schuster. LoCascio, a 34-year veteran of CBS, announced today his plans to retire at the end of his current contract.
Since being appointed president and co-head of CBS News and Stations in May 2021, McMahon has partnered with Khemlani to optimize CBS' journalistic resources across its national and local platforms to establish a local-to-global news organization with increased emphasis in streaming.
In her two-plus years overseeing Stations, McMahon has transformed the local business with a laser focus on improving the quality of the stations' content, community service and workplace culture. This has resulted in stronger competitive positions across platforms: 11 of 13 broadcast stations are now #1 or #2 in late local news. CBS Stations' local streaming channels viewership is up +61% year-over-year in 2023, and the last 11 months have been the local streaming channels' 11 highest months to date.
She has also expanded local news coverage in many markets, including launching a seven-hour morning news franchise in Los Angeles and building the "newsroom of the future" at WWJ-TV, the CBS-owned station in Detroit. McMahon established the CBS Local News Innovation Lab that is creating data-driven investigations and solutions-oriented journalism for local stations and partnering with the Network for broader coverage.
"At every turn since joining CBS, Wendy has used her unique skill set as an innovator, business operator and people leader to energize operations, support our best-in-class journalism and position CBS for its multiplatform future," said Cheeks. "She is a dynamic leader with clear vision who generates forward momentum in every business she touches. I'm excited for the future of CBS News, our local stations and our valuable syndication franchises under her leadership."
"It's an honor to be entrusted to lead as venerated an organization as CBS News, and I'm inspired to continue to support the world's greatest journalists at this critical moment for our profession. I'm also excited to work with the #1 team in first-run syndication at CBS Media Ventures," said McMahon. "I am fortunate to have thousands of talented, dedicated colleagues across these teams to continue the top-notch journalism and productions our viewers expect from CBS."
Press Contacts:
Chris Ender

CBS

Christa Robinson

CBS News and Stations

Leslie Ryan

CBS Media Ventures