Release
CBS NEWS RADIO TO MARK THE 85TH ANNIVERSARY OF "WORLD NEWS ROUNDUP" WITH SPECIAL PROGRAMMING ON MARCH 13
CBS News Audio Debuts New Podcast Feed Featuring All "World News Roundup" Broadcasts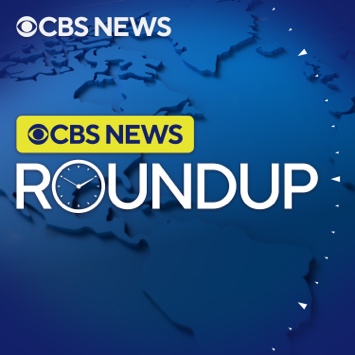 CBS News Radio will mark the 85th anniversary of the groundbreaking radio program WORLD NEWS ROUNDUP with special programming throughout the day on Monday, March 13. WORLD NEWS ROUNDUP is the nation's longest-running news broadcast.
When it launched on March 13, 1938, WORLD NEWS ROUNDUP changed broadcasting forever by being the first program to feature correspondents stationed around the globe reporting for one live broadcast. The first broadcast was anchored by Robert Trout and featured reporting by Edward R. Murrow, then a CBS executive, making his debut reporting on the show from Vienna. Hitler's German army was invading Austria and becoming a growing threat to all of Europe. This was the first comprehensive broadcast that linked America with a world careening toward war.
Today, Steve Kathan is the anchor of WORLD NEWS ROUNDUP and Jennifer Keiper anchors WORLD NEWS ROUNDUP LATE EDITION. The broadcasts are heard on 156 CBS News Radio affiliates around the country and nationwide on SiriusXM P.O.T.U.S Ch 124.
As part of the anniversary celebration, CBS News Audio is launching the new CBS NEWS ROUNDUP podcast, which combines broadcasts of WEEKEND ROUNDUP, WORLD NEWS ROUNDUP, WORLD NEWS ROUNDUP LATE EDITION and KALEIDOSCOPE into one. Listen to the trailer HERE. Also, CBS will release a remastered WORLD NEWS ROUNDUP broadcast from 1938. The program is considered the birth of broadcast journalism. Experience the first WORLD NEWS ROUNDUP in a special episode as part of CBS' new combined podcast.
WORLD NEWS ROUNDUP has earned the Edward R. Murrow Award for Best Newscast 14 times over the last 21 years, including the last nine consecutive years.
CBS News Radio provides news, talk, information and special events coverage to over 700 stations in the United States, with affiliates in 24 of the top 25 markets. CBS News Radio programming is available on digital platforms, the CBS News Radio app, Amazon's Alexa service and online.
Follow CBS News Radio on Twitter, Facebook and online at CBSNews.com/Radio. Listen to CBS News Audio podcasts HERE.
Press Contact:
Richard Huff Huffr@cbsnews.com