Ratings
"60 MINUTES," "CBS SUNDAY MORNING" AND "FACE THE NATION WITH MARGARET BRENNAN" ARE #1 ON SUNDAY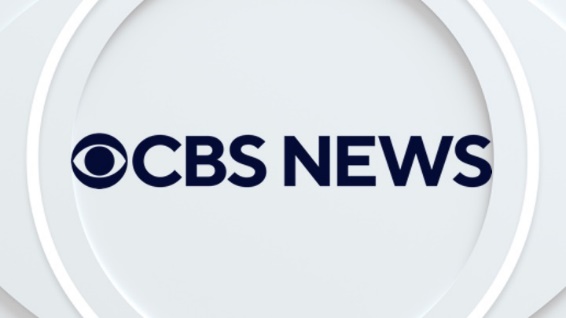 "CBS Mornings," the "CBS Evening News with Norah O' Donnell" and "CBS Saturday Mornings" Gain on Competition
60 MINUTES is Sunday's #1 non-sports primetime program in viewers and adults 18+, according to Nielsen live plus same day ratings for Sunday, Jan. 15. 60 MINUTES has been a top 10 primetime broadcast 17 times this season.(Watch 60 MINUTES)
CBS SUNDAY MORNING continues as the #1 Sunday morning news program for a 634th consecutive week. CBS SUNDAY MORNING delivered 5.224 million viewers, with 850,000 in adults 25-54, on Sunday, Jan. 15. CBS SUNDAY MORNING continues to rank #1 among viewers and all key demographic categories and has been #1 in viewers for 23 seasons. CBS SUNDAY MORNING's potential social impressions (109m) were up +54% from the prior week. (Watch CBS SUNDAY MORNING)
FACE THE NATION WITH MARGARET BRENNAN is the #1 Sunday morning public affairs show in viewers, adults 25-54 and women 25-54 for Sunday, Jan. 15. The broadcast has ranked #1 in viewers for 15 out of the past 17 weeks. FACE THE NATION delivered 2.938 million viewers, with 540,000 in adults 25-54, 248,000 in women 25-54 and 292,000 in men 25-54. Season to date, FACE THE NATION is ranking #1 among viewers for the third consecutive year. (Watch FACE THE NATION)
CBS MORNINGS continues its run as the only morning news programing delivering year-to-year growth in any demographic category, with an increase of +6% in women 25-54, while both competitors are down. Season to date, CBS MORNING has added three competitive share points with women 25-54. CBS MORNINGS has also gained two competitive share points from a year ago in adults 25-54. Season to date, CBS MORNINGS is delivering its tightest adults 25-54 gap with ABC and NBC ever. In viewers, CBS MORNINGS is posting its tightest gap with NBC ever and its smallest gap with ABC since the 2020-2021 season. (Watch CBS MORNINGS)
CBS EVENING NEWS WITH NORAH O'DONNELL was the most-watched broadcast on CBS on Wednesday, Jan. 11. For the week ending Jan. 13, the CBS EVENING NEWS delivered 5.5 million viewers, with 887,000 in adults 25-54. The CBS EVENING NEWS is delivering the tightest viewer gap with NBC since the 2017-2018 season and the closest adults 25-54 gap with ABC since the 2018-2019 season. The CBS EVENING NEWS' potential social impressions (891m) were up +86% from the prior week. (Watch the CBS EVENING NEWS)
48 HOURS continues as this season's #1 non-sports primetime broadcast on Saturday night. 48 HOURS delivered 2.396 million viewers, with 415,000 in adults 25-54, on Saturday, Jan. 14. (Watch 48 HOURS)
CBS SATURDAY MORNING this season is delivering the smallest gap with NBC in viewers, adults 25-54, women 25-54 and men 25-54. It is also posting the tightest gap with ABC in adults 25-54 and men 25-54 since the 2004-2005 season. CBS SATURDAY MORNING delivered 1.898 million viewers, with 287,000 in adults 25-54, on Saturday, Jan. 14. (Watch CBS SATURDAY MORNING)
CBS WEEKEND NEWS SATURDAY delivered 2.190 million viewers, with 203,000 in adults 25-54, on Saturday, Jan. 14.
CBS WEEKEND NEWS SUNDAY beat ABC in adults 25-54 on Sunday, Jan. 15. The broadcast delivered 3.5 million viewers, with 752,000 in adults 25-54.
(All data Nielsen live plus same day ratings for 1/9-1/15)
Follow CBS News on Twitter, Instagram, Facebook and CBSNews.com. Stream on Paramount+.
***
Press Contact: