Release
CBS NEWS AND STATIONS HONORED WITH FOUR EMMY AWARDS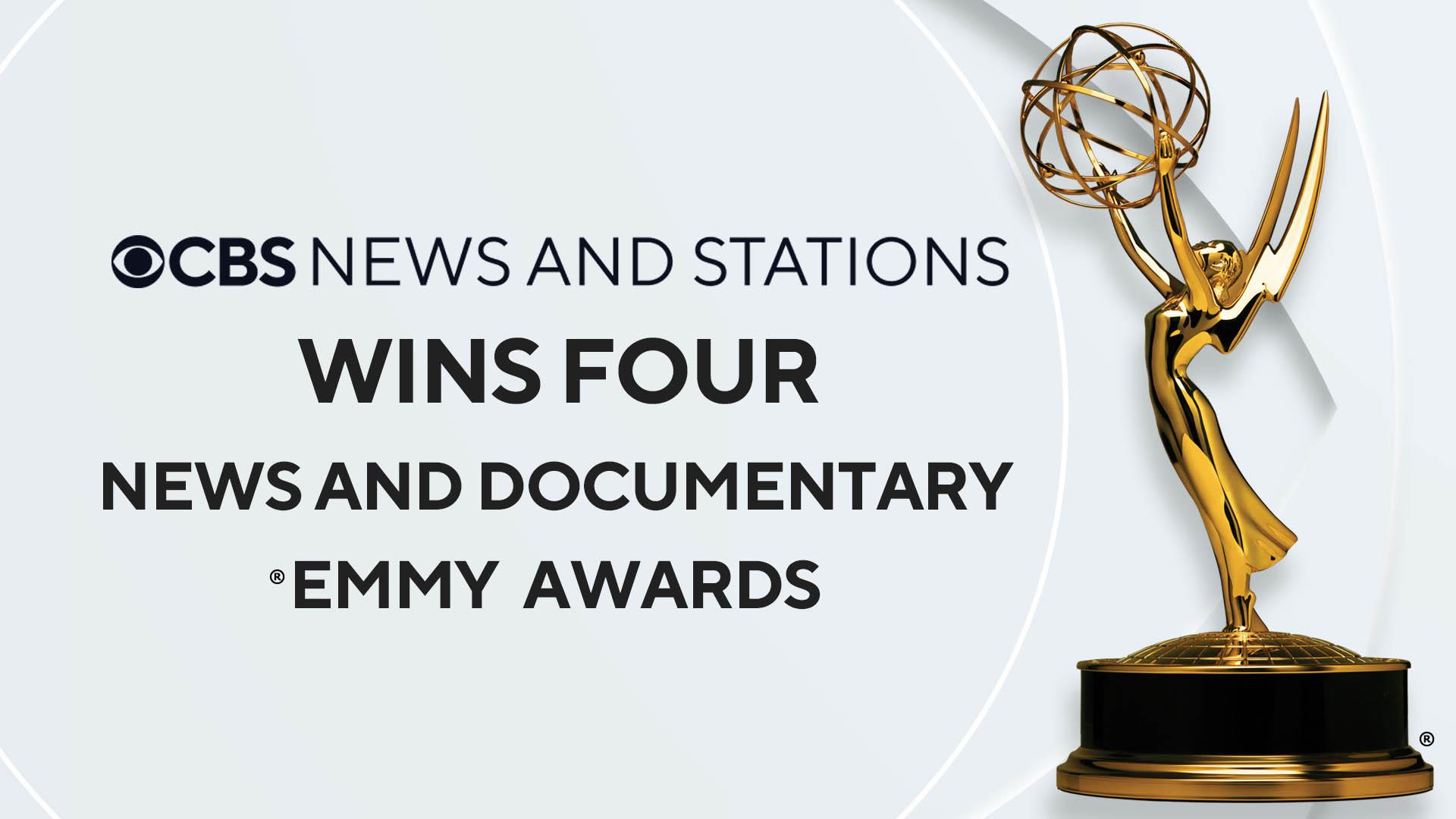 CBS NEWS AND STATIONS HONORED WITH FOUR EMMY AWARDS
"60 MINUTES" TAKES HOME TWO STATUES FOR OUTSTANDING RECORDED NEWS PROGRAM AND OUTSTANDING RECORDED NEWS SPECIAL
"CBS MORNINGS" RECOGNIZED FOR OUTSTANDING LIVE NEWS PROGRAM
CBS 2 CHICAGO (WBBM-TV) HONORED FOR OUTSTANDING REGIONAL NEWS STORY: INVESTIGATIVE REPORT
CBS News and Stations took home top honors at the News & Documentary Emmy Awards last night at a ceremony in New York City, with 60 MINUTES, CBS MORNINGS and WBBM-TV, the CBS-owned station in Chicago, recognized in prestigious categories.
60 MINUTES, America's #1 news program, won two Emmys: the first for Outstanding Recorded News Program; the second in the Outstanding Recorded News Special category, for Scott Pelley's moving report on the Sept. 11 attack through the eyes of members of the FDNY. Watch it here.
CBS MORNINGS, co-hosted by Gayle King, Tony Dokoupil and Nate Burleson, won for Outstanding Live News Program. In 2021, the broadcast took people from Washington, D.C., on Jan. 6 to Minneapolis on the day of the Derek Chauvin verdict. The show also introduced many to President Volodymyr Zelensky for the first time and allowed viewers to hear the voices of people who lost everything in Kentucky after an outbreak of tornadoes in December. Watch and read more CBS MORNINGS reporting here.
CBS 2 Chicago was honored for Outstanding Regional News Story: Investigative Report for its exclusive investigation into a Chicago police raid on the home of Anjanette Young, who was handcuffed and terrified by officers who conducted a botched raid on the wrong home. Watch it here.
Click here to read the National Academy of Television Arts & Sciences' full list of winners.
***
Press Contact:
Lance Frank