Release
CINDY HSU NAMED ANCHOR OF WEEKDAY 9:00 AM NEWSCASTS ON WCBS-TV AND CBS NEWS NEW YORK
New Daily Newscasts to Debut on Monday, Sept. 12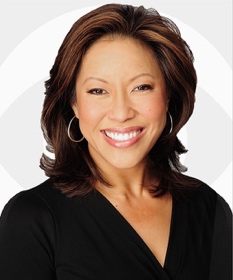 August 10, 2022 – Emmy Award-winning anchor and reporter Cindy Hsu has been named anchor of CBS New York's weekday 9:00 AM newscasts that will debut on WCBS-TV and the CBS News New York streaming channel on Monday, Sept. 12. The announcement was made today by Sarah Burke, vice president and news director of CBS New York.
A 30-year WCBS veteran, Hsu has most recently served as the anchor of the station's weekend newscasts and a weekday reporter.
The newscasts anchored by Hsu will be simulcast on WCBS and CBS News New York from 9:00-9:30 AM. Then, from 9:30-10:00 AM, the newscast will continue exclusively on CBS News New York.
WCBS is one of several CBS-owned stations that will be adding weekday 9:00 AM newscasts on their broadcast and streaming channels next month. As will be the case in New York, stations will air 30-minute newscasts leading into a half-hour of THE DREW BARRYMORE SHOW at 9:30 AM.
"Cindy will be much more than the anchor of our 9:00 AM newscasts," Burke said. "Her heart and soul and three decades of experience reporting in the Tri-State area will be on full display each morning. The newscast will distinguish itself by going beyond the headlines of the day and putting a spotlight on organizations and people who are effecting positive change in our communities. We will also address topics that are near and dear to Cindy, including mental health awareness, education, childcare, adoption and seniors."
"I am excited to embrace this opportunity to support and anchor a new daily newscast that reflects my values and passions, first and foremost as a community journalist, and also as a mother, dog mom and healthcare advocate," Hsu said. "I want to thank Johnny Green (CBS New York president and general manager), Sarah Burke and all of my wonderful and talented colleagues for everything they do to make my time at CBS New York so enjoyable and meaningful."
Hsu has earned Emmy Awards for stories such as "Smuggled from China," that exposed the horrific plights of Chinese refugees trying to make it to America. Her most poignant story was the two-part series "Bringing Rosie Home." Through home videos, she brought viewers to China as she adopted her daughter, Rosie, as a single mother. The series won the New York Associated Press Broadcasters Award for Best Feature and was nominated for an Emmy.
Prior to joining WCBS 30 years ago, Hsu worked as a journalist in Richmond, Va., Green Bay, Wis., and Steubenville, Ohio.
Hsu spends much for her personal time engaged in doing community work. She is open about her struggle with depression and hopes to break down the stigma surrounding mental health. Hsu is a member of the National Board of the American Foundation for Suicide Prevention. She is also heavily involved in the Asian-American community. Some of her past and present philanthropic affiliations include: The Asian Professional Exchange (APEX), which is a big brother/big sister program – Cindy and her little sister have been together for more than two decades; she has also worked with the Juvenile Diabetes Research Foundation, the Humane Society of New York, the Children's Miracle Network and the Museum of Chinese in America.
Cindy has served as president of the New York chapter of the Asian American Journalists Association, and paddled for years on a championship Dragon Boating team called Women in Canoe.
Cindy's parents immigrated from China. Her father was a Coast Guard pilot, so her family moved every two to four years. Cindy was born in Honolulu, Hawaii, and graduated from Virginia Tech. She lives in New York City with her daughter, Rosie, and their rescue dog, Lilo.
***
Press Contact: