Storyline
A LIVING RELATIVE OF ALBERTA'S VISITS WOODSTONE B&B IN ORDER TO LEARN MORE ABOUT HER, AND NIGEL TRIES TO BLACKMAIL HETTY, ON "GHOSTS," THURSDAY, MARCH 30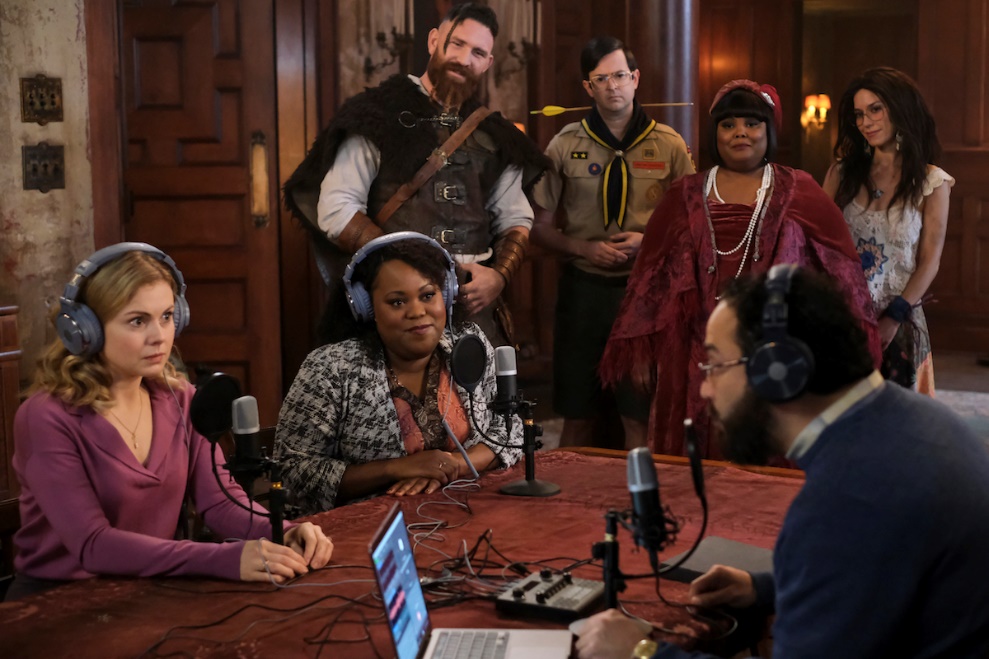 Ashley D. Kelley Guest Stars as Alicia, Alberta's Relative; Rodrigo Fernandez Stoll Returns as Todd, Sam's Podcast Co-Host
"Alberta's Descendant" – Alberta is thrilled when a living relative, Alicia (Ashley D. Kelley), visits Woodstone to learn more about her, but things take a turn when she hits it off with Todd (Rodrigo Fernandez Stoll), Sam's podcast co-host. Also, Nigel uses his knowledge of Trevor and Hetty's secret tryst to try to blackmail Hetty, on the CBS Original series GHOSTS, Thursday, March 30 (8:31-9:01 PM, ET/PT) on the CBS Television Network, and available to stream live and on demand on Paramount+*.
WRITTEN BY: Guy Endore-Kaiser
DIRECTED BY: Trent O'Donnell
Website: https://www.paramountpressexpress.com/cbs-entertainment/shows/ghosts/
*Paramount+ Premium subscribers will have access to stream live via the live feed of their local CBS affiliate on the service as well as on-demand. Essential tier subscribers will have access to the on-demand the following day after the episode airs.