Storyline
JESS AND THE MOST WANTED TEAM WORK TO TRACK DOWN AN UNDERCOVER DEA AGENT WHO MAY HAVE TURNED DIRTY AMID A MAJOR DRUG RING OPERATION, ON THE SECOND SEASON FINALE OF "FBI: MOST WANTED," TUESDAY, MAY 25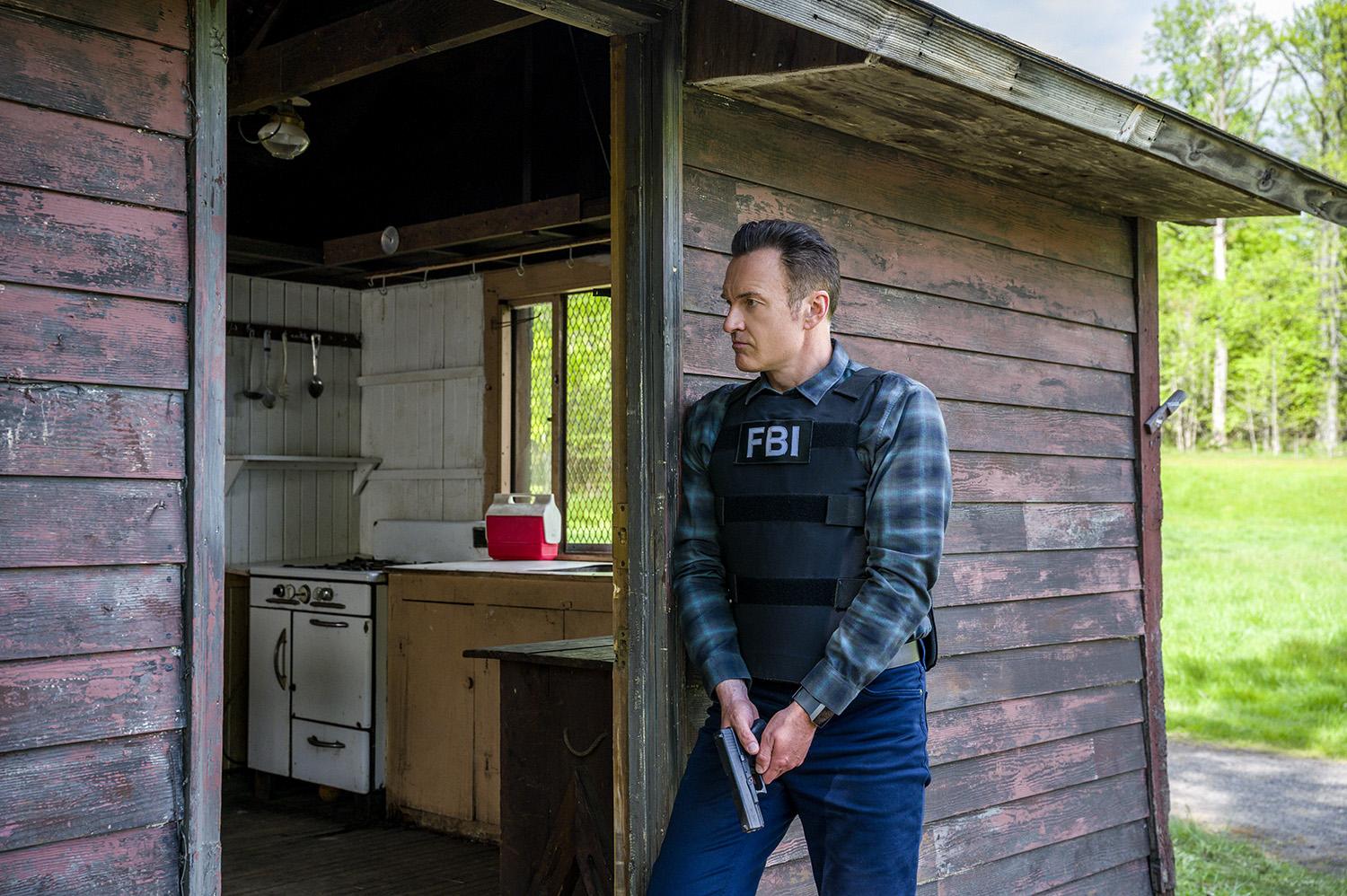 "Chattaboogie" — Jess and the Most Wanted team head to Tennessee to track down an undercover DEA agent who appears to have turned dirty amid a major drug ring operation. Also, Sarah (Jen Landon) wonders if it was a mistake to move in with Jess and Tali so soon, on the second season finale of FBI: MOST WANTED, Tuesday, May 25 (10:00-11:00 PM, ET/PT) on the CBS Television Network.
REGULAR CAST:
Julian McMahon

(Supervisory Special Agent Jess LaCroix)

Kellan Lutz

(Special Agent Kenny Crosby)

Roxy Sternberg

(Special Agent Sheryll Barnes)

Keisha Castle-Hughes

(Special Agent Hana Gibson)

Nathaniel Arcand

(Special Agent Clinton Skye)

Miguel Gomez

YaYa Gosselin

(Special Agent Ivan Ortiz)

(Natalia "Tali" Skye LaCroix)
RECURRING CAST:
Jen Landon

James Carpinello

(Sarah Allen)

(Hugh)
GUEST CAST:
Victor Williams

Michael Drayer

Larisa Polonsky

David Aaron Baker

Shawn Parsons

Tracy McMullan

Anne Rutter

J. Stephen Brantley

Teren Carter

Lauriel Friedman

Tim Shelburne

Deshawn Harold Mitchell

(Moses Reid)

(Evan Greeter)

(Maggie)

(Buck Allen)

(Ray/Clayton)

(Susan Kleinman)

(Gemma Greeter)

(Earl)

(Elwood)

(Elise Shalet)

(Jason Shalet)

(PD Officer)
WRITTEN BY: David Hudgins
DIRECTED BY: Milena Govich
GENRE: Drama
Click HERE for photos.
Official CBS website: https://www.cbs.com/shows/fbi-most-wanted/
CHEAT TWEET: Jess & the #FBIMostWantedCBS team try to catch a dirty undercover DEA agent on the 2nd season finale of @MostWantedCBS! Tues May 25, 10/9c #CBS! https://bit.ly/3opH8LD
Twitter: @MostWantedCBS
Instagram: @FBIMostWantedCBS
Facebook: @CBS
#FBIMostWantedCBS
Cast and crew on social:
| | | |
| --- | --- | --- |
| Julian McMahon | | Instagram: @julianmcmahonofficial |
| Kellan Lutz | Twitter: @kellanlutz | Instagram: @kellanlutz |
| Keisha Castle-Hughes | Twitter: @YoItsKeisha | |
| Nathaniel Arcand | Twitter: @ArcandNathaniel | Instagram: @NathanielArcand |
| Dick Wolf | | Instagram: @dickwolf |

* * *
Press Contact:
| | | |
| --- | --- | --- |
| Barbara Abseck | 212-975-4637 | beabseck@cbs.com |
Photo Contacts:
| | | |
| --- | --- | --- |
| Meagan McLaughlin | 212-975-7518 | |
| Mary Kouw | 212-975-4107 | |