Release
Smithsonian Channel™ Series "Supersenses" Premieres Wednesday, Aug 10 at 8/7c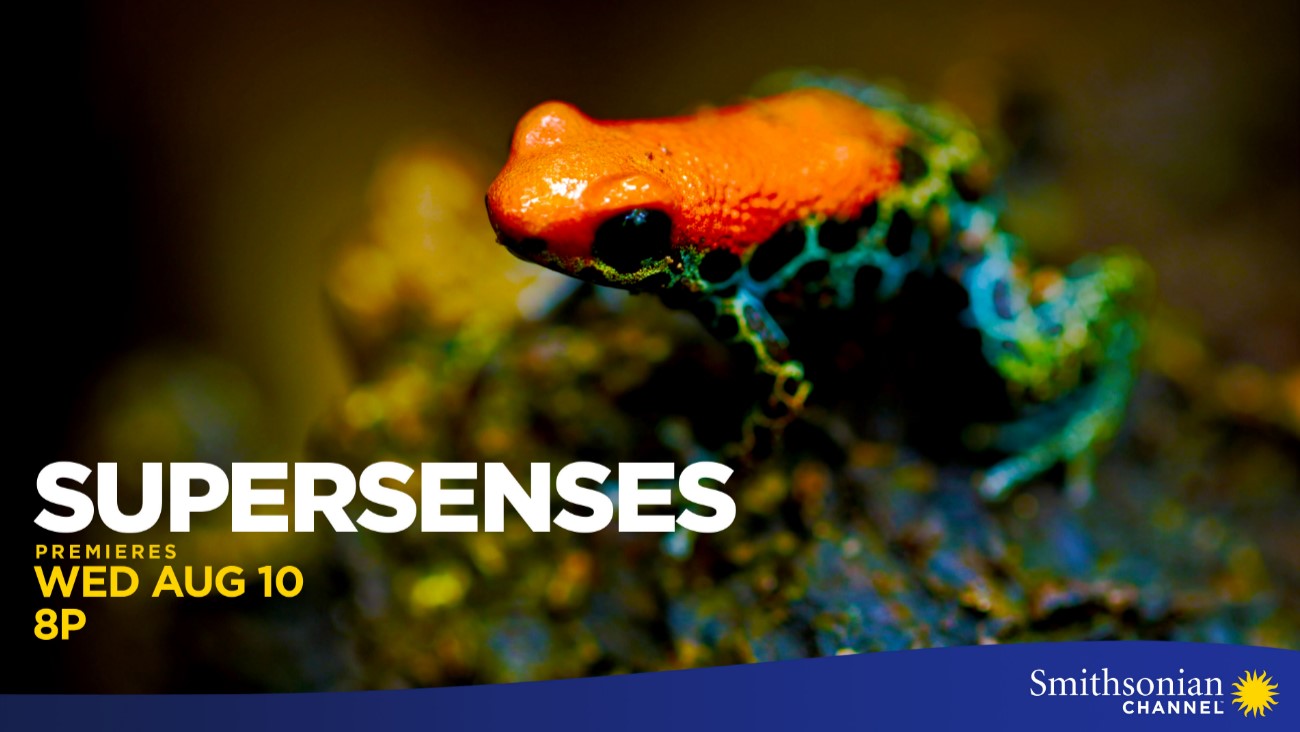 Smithsonian Channel™ is set to premiere Supersenses, a three-part series that unravels the secrets of wildlife's super senses and how they help creatures survive and thrive in their challenging environments. The series will kick off on Wednesday, August 10th at 8/7c as part of the network's "Wild Wednesdays'' programming.
Guided by biologist Patrick Aryee and physicist Helen Czerski, Supersenses will reveal the arsenal of abilities animals have developed to navigate and survive life on Earth. Viewers will discover the extraordinary and surprising world of animal senses, getting insight into the heightened sensations that only animals across the globe can experience, thanks to the abilities they have developed over hundreds of millions of years of evolution. Find out how creatures like heat-seeking snakes, muscle-man ants and all-seeing impalas came to be.
Episode Descriptions:
101: SUPER SIGHT (8/10 at 8/7c) Examine the extraordinary sense of sight in the animal world. Find out how caribou use UV light to avoid wolves, dragonflies see in slow motion, and more

102: SUPER POWERS (8/17 at 8/7c) Explore sounds beyond the range of our human hearing. Find out how alligators use low pitch rumbles to make the water around them dance, bats use sound to see, and a converted camper van conducts the ultimate hearing test for elephants.

103: INVISIBLE WORLD (8/24 at 8/7c) Could undiscovered animal languages save some of our most endangered species? From subtle scents to colors that are invisible to the human eye, uncover the hidden ways creatures communicate, which scientists are only starting to understand.