Release
Smithsonian Channel™ is set to premiere a brand new nature documentary, Miami Wild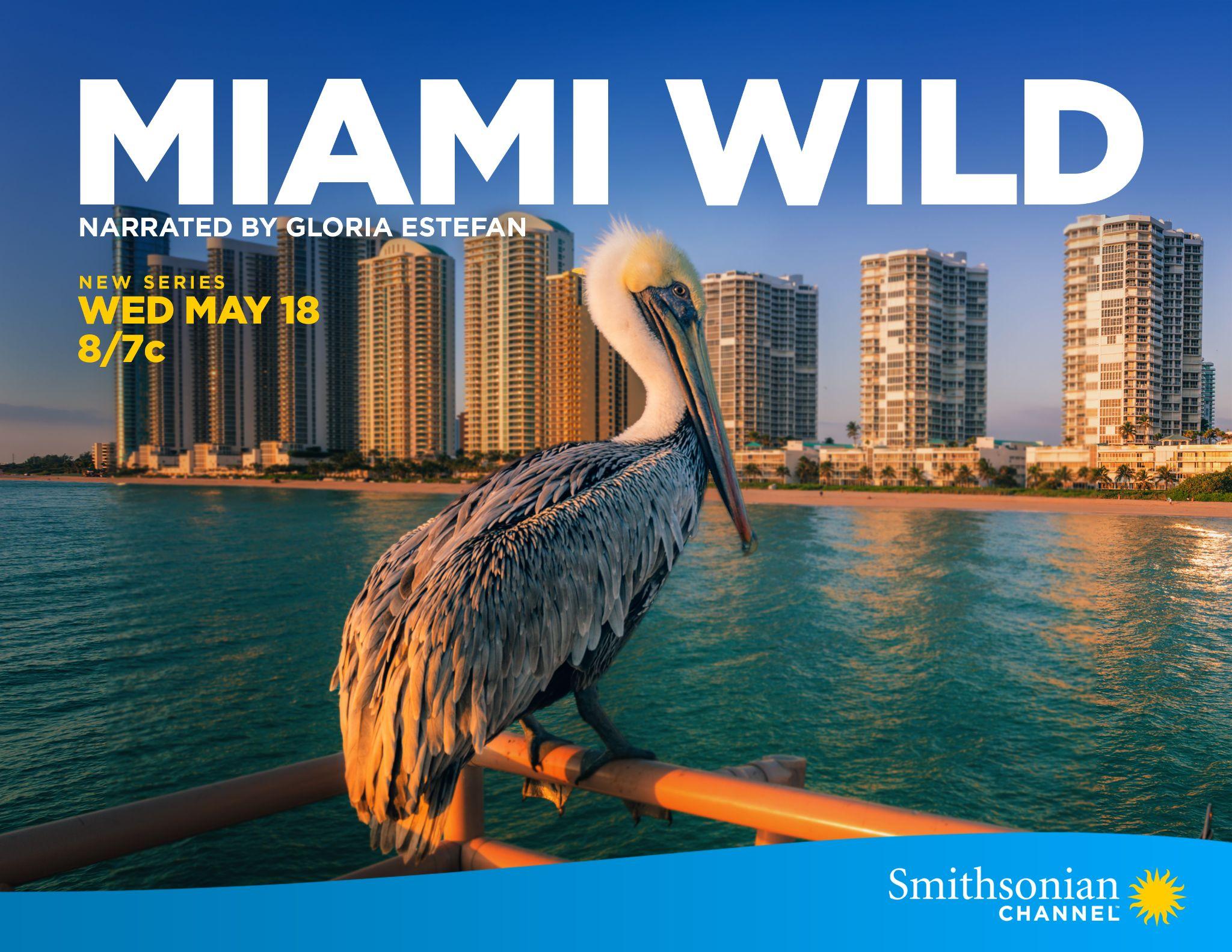 PROMO HERE
KEY ART HERE
Smithsonian Channel™ is set to premiere a brand new nature documentary, Miami Wild, showcasing Miami's vibrant and eclectic mix of wildlife, both native and invasive.
The special will premiere on Wednesday, May 18, at 8/7c in the US and Canada, as part of the network's "Wild Wednesdays." It will also air on Smithsonian Channel in the UK and on Paramount+ in Latin America.


Narrated by Miami-native and Grammy Award-winning singer, Gloria Estefan, Miami Wild gives a deep dive into the wild side of Miami, where peacocks strut in the streets, giant iguanas throng the canal banks and colorful parakeets wreak havoc on the power lines.
Miami Wild will air as May's third installation of the Smithsonian Channel fan-favorite, "Wild Wednesdays." Each Wednesday night special exhibits the epic nature of our natural world, in a way you haven't seen before!
Program Description:
Set in a neighborhood park, Miami Wild follows a diverse cast of furry, feathered, finned and scaly characters struggling to carve out territory, find new mates and raise their families. Voiced by Miami's own Gloria Estefan, this tale of international immigrants plays out to an up-tempo score inspired by Miami's rich musical heritage. Invasive species — often released as unwanted pets or arriving as unwitting stowaways in international cargo — vie for space alongside the locals, all thriving in the tropical climate of Southern Florida.
###