Release
Smithsonian Channel™ series "Into The Wild New Zealand" premieres Wednesday, June 1 at 8/7c
Smithsonian Channel™ series "Into The Wild New Zealand" premieres Wednesday, June 1 at 8/7c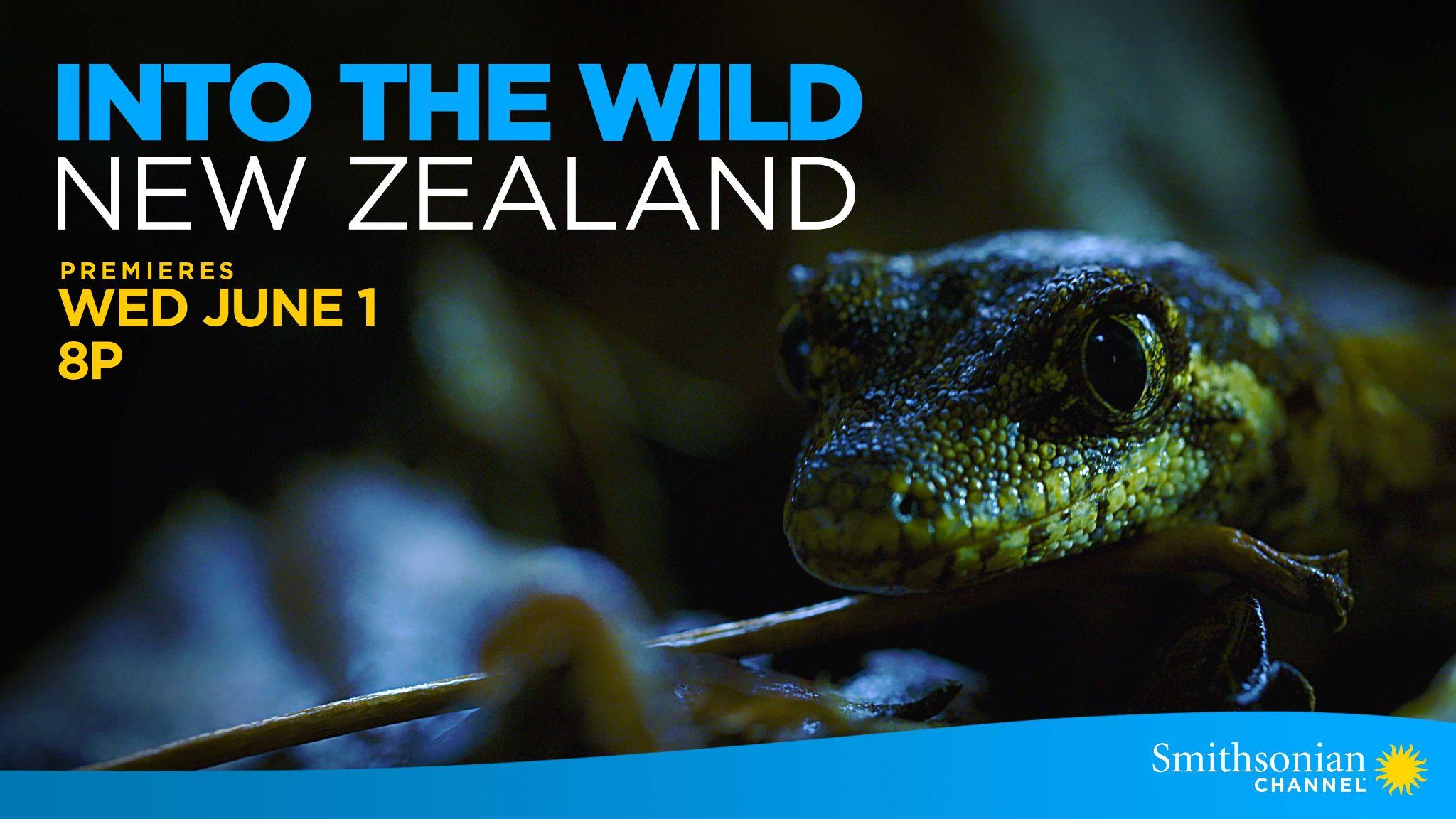 PROMO HERE
KEY ART HERE
Smithsonian Channel™ is set to premiere a new five-part natural history series, Into The Wild New Zealand, which transports viewers to a land isolated from the rest of the world for 80 million years, where ice-covered mountains lean into the Roaring Forties and frigid Pacific waves plow into the shore. From penguins to parrots, fur seals to slippery eels, Into the Wild New Zealand has something for all nature lovers to discover. The series will kick-off on Wednesday, June 1, at 8/7c.
Program Description:
The islands of New Zealand are home to an entirely unique menagerie of creatures. It is a place where the normal rules don't apply - the birds can't fly, a small, ancient lizard is a top predator, parrots play in snowy mountain meadows and penguins roam the streets. Seals battle on the beaches, albatrosses soar on the air currents and a monster movie plays out in miniature among the dense undergrowth of this lush, vital land.
Episode Loglines:
101: A TALE OF TWO PENGUINS / Dusk settles across New Zealand's southeast coast, signaling the homecomings of the world's smallest penguin- the Little Blue Penguin. Two groups of male penguins approaching the beach are preparing for different paths, but both want to find a mate.
102: UNTAMED WEST / New Zealand's west coast is like nowhere else. From glacier-covered mountains and rain-drenched native forests to rough frigid seas, the landscape defies belief yet nurtures a remarkable assortment of creatures unique to the island nation.
103: WILD FORTRESSES / In New Zealand, two wild fortresses protect the vulnerable native animals: one a remote island protected by a moat of saltwater, the other a hilltop citadel surrounded by a predator-proof barrier. This is a story of delicate sanctuaries and the life that thrives within them.
104: OCEAN LEGACY / Spring on New Zealand's east coast is a time of promise for two iconic species- the New Zealand Fur Seal and the Northern Royal Albatross. They've returned to their land of birth to breed. They've got nine months to find a willing mate, give birth, and raise their young to independence.
105: CREEPIEST CRAWLIES / New Zealand's isolated islands are famed as an unusual paradise, home to a variety of unique wildlife. Best known for its flightless birds, ancient reptiles and coastal mammals, a closer look reveals another world. A land of miniature monsters, Lilliputian predators and tiny terrors that lead remarkable lives, where every hunter is also the hunted.
###