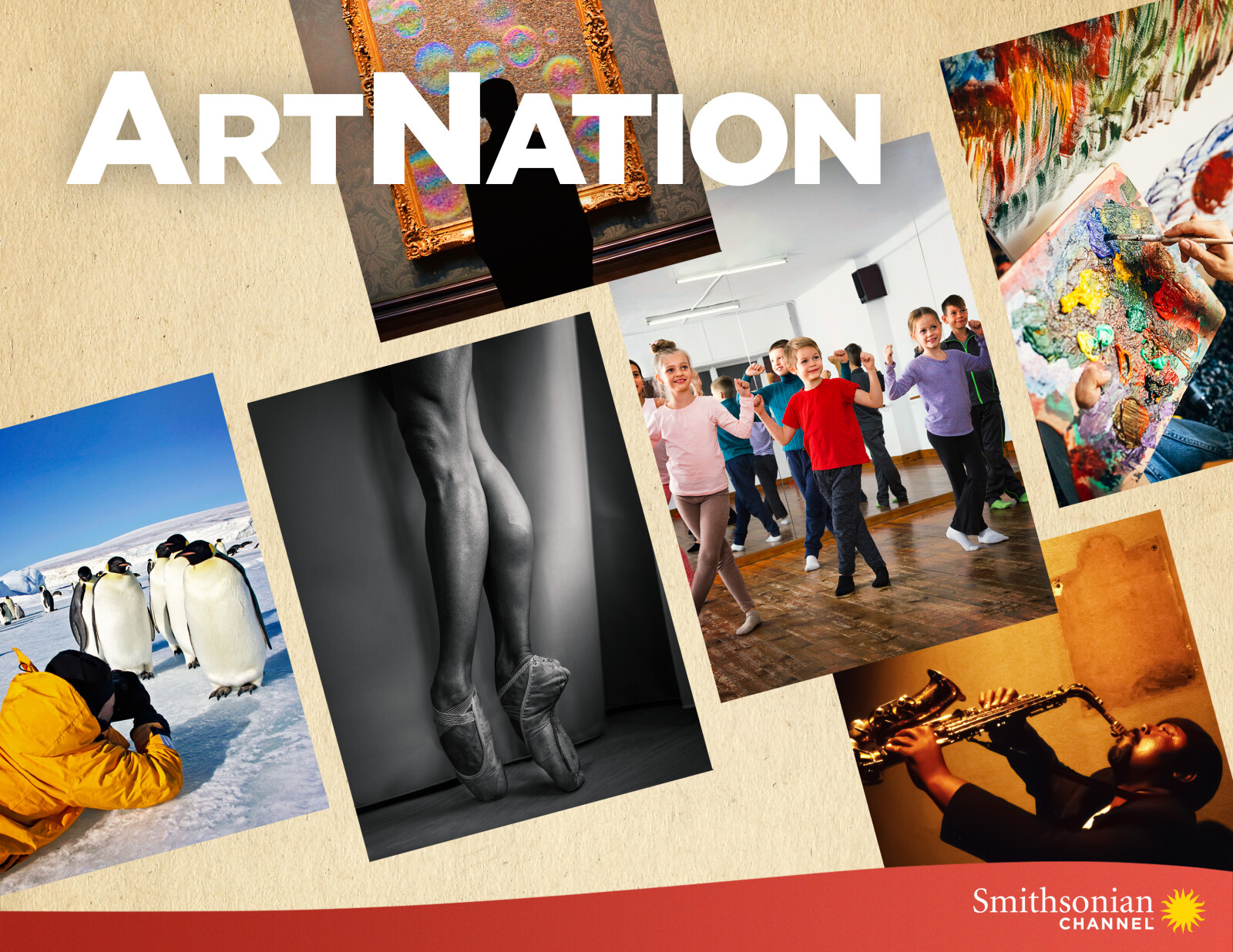 Smithsonian Channel™ announces inspiring new series ArtNation
set to set to premiere on Tuesday, March 7 at 10PM ET/PT
Hosted by Yellowstone's Denim Richards, the eight-part series celebrates the world's most influential artists and incorporates the best arts and culture stories from
CBS News' 60 Minutes and CBS Sunday Morning
ArtNation features interviews with groundbreaking artists Viola Davis, Nicole Kidman,
Stephen King, Spike Lee, Betsey Johnson and more


NEW YORK – February 28, 2023 – Smithsonian Channel™ today announced the premiere of ArtNation, an eight-part series providing insight into remarkable artists and the secrets behind their most significant works and achievements. Hosted by Yellowstone actor Denim Richards, ArtNation celebrates the world's most influential artists in music, film, photography, design, literature and dance while delving into the heart of what drives their craft.
Using interviews and footage from the best arts and culture reporting on CBS News' award-winning 60 Minutes and CBS Sunday Morning, each edition of ArtNation is organized by themes such as Americana, Ambition, Rebels, Design, and more.
The new series includes interviews with Emmy-Grammy-Oscar-Tony Award winner Viola Davis; ballet dancer Misty Copeland; designers Ralph Lauren and Betsey Johnson; actors Nicole Kidman and Daniel Craig; author Stephen King; director Spike Lee, and more.
Additionally, in each edition, Richards profiles local working artists to explore their inspirations and provide a fresh look into those who astound us, challenge us, and make us see the world a little differently.
ArtNation premieres Tuesday, March 7 at 10PM ET/PT on Smithsonian Channel™ following The Exhibit: Finding the Next Great Artist, a first-of-its-kind docu-competition series in which seven diverse artists compete for a $100,000 cash prize and a once-in-a-lifetime, career-defining exhibit at the Smithsonian's Hirshhorn Museum and Sculpture Garden in Washington, DC.
Dan Wolf serves as executive producer for Smithsonian Channel™ with Susan Zirinsky, Terence Wrong, and Resa Matthews serving as executive producers for See It Now Studios.
Be sure to follow ArtNation on Smithsonian Channel™'s Instagram, Twitter and Facebook.
Paramount Media Networks & MTV Entertainment Studios
Paramount Media Networks & MTV Entertainment Studios is one of the preeminent media entities in the world that connects with global audiences through its nine iconic brands – MTV, Comedy Central, CMT, Pop, Logo, Smithsonian Channel, Paramount Network and TV Land – and its Studios arm which produces acclaimed series and movies as well as award-winning documentaries through MTV Documentary Films.
See It Now Studios
See It Now Studios develops and produces original documentaries and docuseries for Paramount+, CBS, the Paramount Global television networks, international providers and third-party platforms. Since launching in September 2021, See It Now Studios has produced such projects as 11 MINUTES, THE GIFT: KINDNESS GOES VIRAL WITH STEVE HARTMAN, THE CHECKUP WITH DR. DAVID AGUS, RACE AGAINST TIME: THE CIA AND 9/11, THE 26th STREET GARAGE: THE FBI'S UNTOLD STORY OF 9/11, SECRETS OF THE OLIGARCH WIVES, INDIVISIBLE – HEALING HATE, GHISLAINE – PARTNER IN CRIME, WATERGATE: HIGH CRIMES IN THE WHITE HOUSE, and interview specials with Halle Berry and Chris Rock. Susan Zirinsky is the president of See It Now Studios.
###