Release
Smithsonian Channel™ is set to premiere its 18th season of Air Disasters on Sunday, September 25 at 8/9c.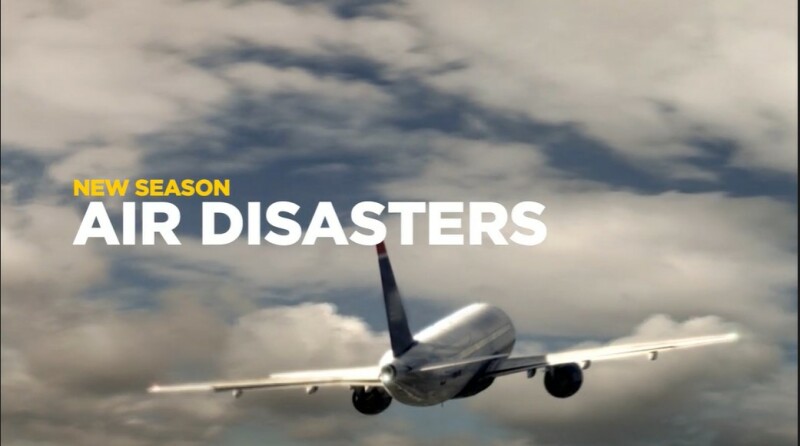 Smithsonian Channel™ is set to premiere its 18th season of Air Disasters on Sunday, September 25 at 8/9c. The series will uncover new mysteries of aviation devastation as investigators search for clues to discover what went wrong and how it has contributed to safer skies.
In an all-new, 24-episode season, Air Disasters puts you at the scene of recent disasters that captured the world's attention and changed the way we travel forever. From a Boeing 737 that plummeted from the sky while landing in Amsterdam to Captain Sullenberger's "Miracle on the Hudson" to a British Airlines flight that nearly sucked the captain right out of the cockpit, the series examines devastating crashes and triumphant rescues from around the world and follow investigators as they race to determine what when wrong before a similar tragedy strikes again. The upcoming season of Air Disasters will air each Sunday from September 25 to November 27.
Series Description
Harrowing stories of tragedy and triumph in the sky are brought to life through official reports and interviews with flight crews, investigators, and lucky survivors of history's most terrifying crashes. Widely considered to be the safest form of travel, air transportation is still in its infancy and when midair calamity strikes, the results are often catastrophic. From the cockpit to the cabin, from the control room to the crash scene, we uncover what went wrong, then reveal what's been done to ensure these atrocities never happen again.
Episode Descriptions
1801: Cockpit Failure (Premieres Sunday, 9/25 at 8pm ET) / Minutes before they're scheduled to land in Zurich, the pilots of a routine passenger flight can't find the runway. They abort and power up the engines in order to climb, but they are too late.
1802: The Heathrow Enigma (Premieres Sunday, 10/2 at 8pm ET) / A look at the investigation into the crash of British Airways flight 38 near Heathrow in 2008. Two minutes before it touched down, double engine failure crippled the plane.
1803: Pilot Betrayed (Premieres Sunday, 10/9 at 8pm ET) / Smoke fills the cabin of Scandinavian Airlines Flight 751, two minutes after it takes off from Stockholm in 1991. After both engines fail, the plane erupts into flames.
1804: Dead Tired (Premieres Sunday, 10/16 at 8pm ET) / A flight bound for Buffalo stalls and plummets into a suburban home in 2009, in the worst US airplane crash disaster in over seven years.
1805: Hudson River Runway (Premieres Sunday, 10/23 at 8pm ET) / Taking off from New York, a plane collides with a flock of birds resulting in engine failure. The pilot is left with no choice but to crash land in the one area where there will be no buildings, the river running through the crowded city.
1806: Who's in Control? (Premieres Sunday, 10/30 at 8pm ET) / A look at the investigation into the 2009 crash of Turkish Airlines Flight 195. Just before landing in Amsterdam, the plane mysteriously fell from the sky, killing nine people.
1807: Unlocking Disaster (Premieres Sunday, 11/6 at 8pm ET) / Just after takeoff the cargo door of United Airlines Flight 811 tore open and five rows of seats flew out, taking nine passengers with them. What went wrong?
1808: Racing the Storm (Premieres Sunday, 11/13 at 8pm ET) / Intent on keeping to their strict schedule, pilots make a fatal error during pre-flight check that is later complicated by fierce storms, which the pilot attempts to outrun.
1809: Fire on Board (Premieres Sunday, 11/20 at 8pm ET) / When the pilot of Swissair Flight 111 smells smoke in the cockpit soon after take-off, he races to dump fuel and land the plane safely. Instead the plane crashes in the Atlantic, killing all on board.
1810: Flying Blind (Premieres Sunday, 11/27 at 8pm ET) / AeroPeru flight 603 crashed on a routine flight from Lima to Santiago in 1996, due to a severe failure with the flight instruments.
###