Release
Smithsonian Channel™ Special "Afrofuturism: The Origin Story" Premieres Thursday, November 10 at 8/7c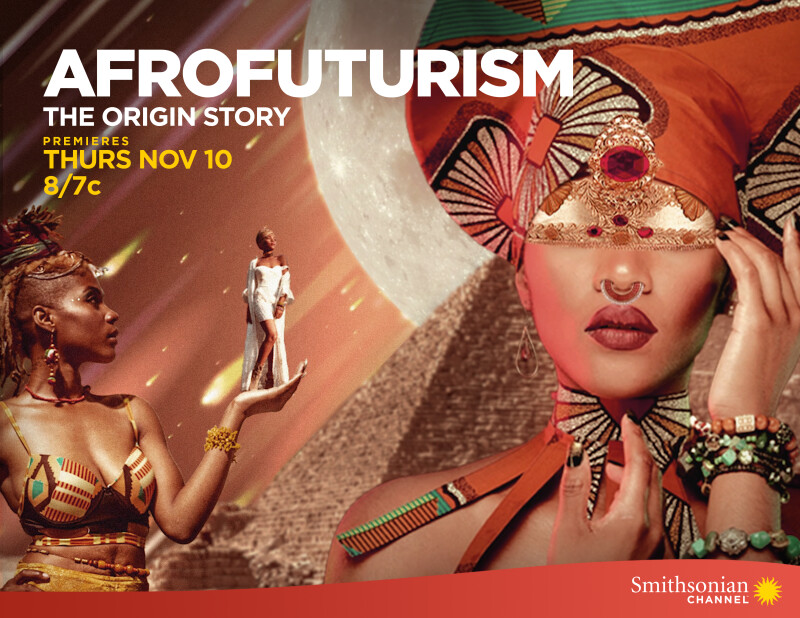 Smithsonian Channel™ is set to premiere a new special, Afrofuturism: The Origin Story, on Thursday, November 10 at 8/7c. This hour-long special introduces a movement expressed in literature, music and art, featuring futuristic or science fiction themes incorporating elements of Black history and culture.
"Afrofuturism" may seem like a new term, but the word was coined decades ago to describe an artistic and cultural tradition that has existed before the transatlantic slave trade. So, what exactly does it mean? Join the conversation as a convergence of creative minds from different disciplines and backgrounds come together to share their ideas and their artistry, and to celebrate centuries of music, dance, sci-fi/fantasy fiction, and film that speak to the Black experience in America, yesterday, today, and tomorrow.
From Phillis Wheatley's poetry and Martin R. Delany's alt-history novel "Blake" to Sun Ra's avant-garde music and Marvel's sci-fi blockbuster "Black Panther," the African American experience has been explored and reimagined for centuries through many artistic mediums. This special brings together some of today's most influential Black musicians, writers, dancers, and theorists, who celebrate and examine the historical and cultural impact of Afrofuturism through deep discussion and electrifying, fantastical performances.
Alexis Aggrey serves as executive producer and director for The Aggrey Company. Monica Barrios, Phakiso Collins and Tim Evans serve as executive producers for Smithsonian Channel.
###