Release
PARAMOUNT+ UNVEILS CAST FOR NEW SEASON OF "ARE YOU THE ONE?" PREMIERING JAN. 18
Produced by MTV Entertainment Studios and Hosted by Kamie Crawford
Official Trailer Also Released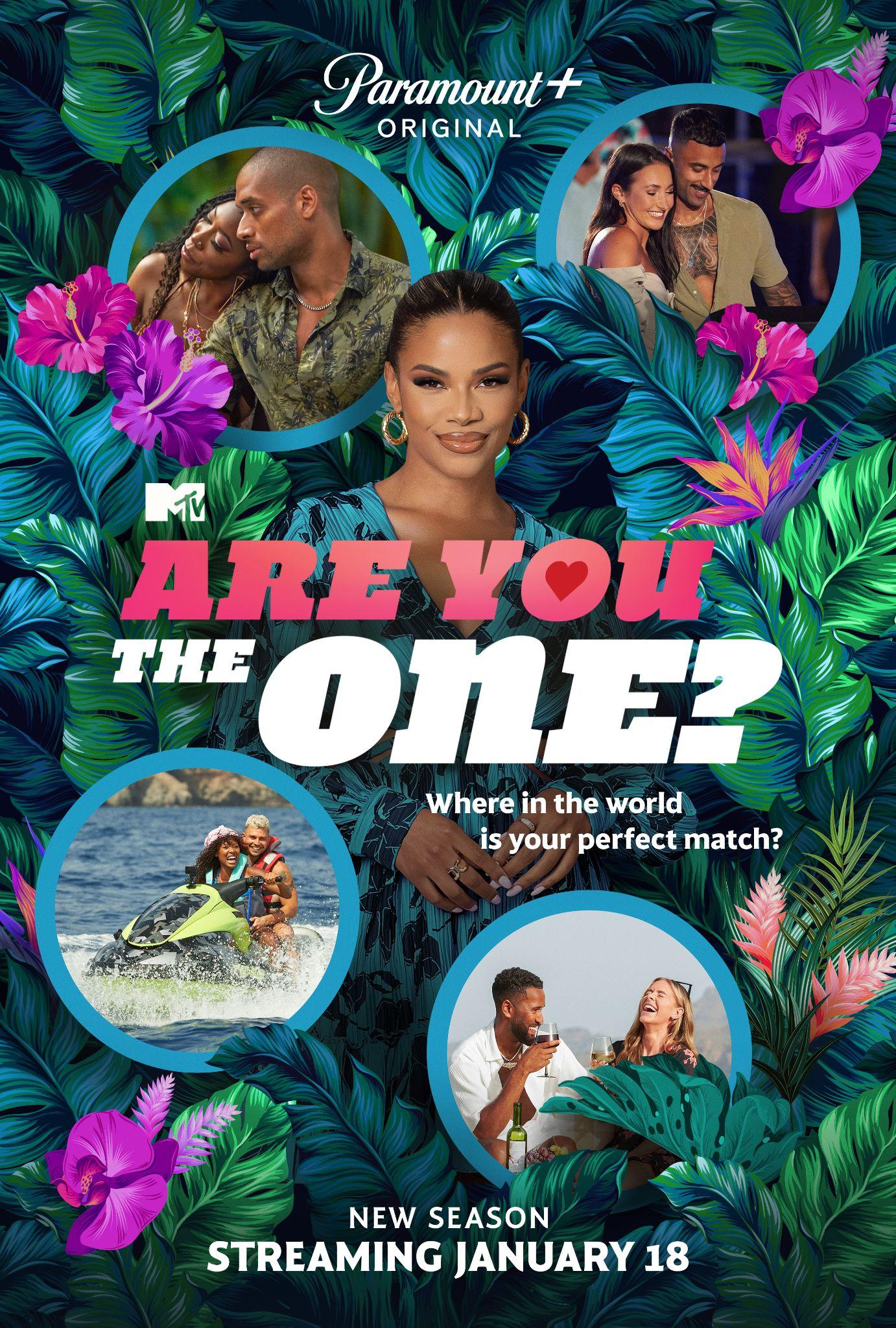 View Trailer HERE
Download Key Art and Cast Photos HERE
Jan. 5, 2023 – Paramount+ today revealed a stacked lineup of international contestants for the upcoming global edition of the dating competition series ARE YOU THE ONE? The new season will premiere exclusively on the service Wednesday, Jan. 18 in the U.S. and Canada and roll out in the U.K., Italy, Germany, Switzerland, Austria on Thursday, Jan. 19, in Latin America on Wednesday, Feb. 8 and in Australia on Thursday, Feb 14. Relationship expert and TV host Kamie Crawford will host the first-of-its-kind global edition that will take contestants to Gran Canaria, Spain. An official trailer and key art were also released.
Meet the ARE YOU THE ONE? season nine contestants:
Women
Anissa Aguilar / United States of America

Brooke Rachman / United States of America

Ciara "CC" Cortez / United States of America

Courtney Rowe / United Kingdom

Danielle Bonaparte / United States of America

Dew Anderson / Spain

Jordanne Deveaux / United States of America

Julia-Ruth Smith / New Zealand

Mijntje Lupgens / Netherlands

Rosalyn "Roz" Odujebe / Ireland

Taylor Kelly / United States of America
Men
Aqel / United States of America

Brendan Mosca / Australia

Clayton Carey / Australia

Eduardo Dickson Jr. / United States of America

Hamudi Hasoon / New Zealand

Leo Svete / United States of America

Michael "Mikey" Owusu / United Kingdom

Nathan Grant / United Kingdom

Oliver "Ollie" Andersen / United Kingdom

Shamal "Samuel" Khan / United Kingdom

William Gagnon / United States of America
In the most ambitious dating experiment ever attempted, 22 recently single men and women from around the globe were put through an extensive matchmaking process to find their "perfect match." Hailing from around the world and living together under one roof at an international location, these singles will have a shared goal: to find "the one." Each week, the singles will have an opportunity to find their match, and if they can identify all 11 perfect matches at the same time, they'll split a massive cash prize.
The global expansion turned a new leaf last season and broke barriers with its U.S. edition when it became the first sexually fluid reality dating competition show in the nation. From coming-out moments to discoveries of sexual and gender identity, it told powerful stories about navigating relationships and finding love as a sexually fluid individual for the first time on a reality dating show.
ARE YOU THE ONE? is produced by ITV Netherlands. Amy Boyle and Noah Moskin are Executive Producers. Sitarah Pendelton and Diana Morelli are Executive Producers for MTV Entertainment Studios with Matthew Parillo as Executive in Charge.
Follow ARE YOU THE ONE? on social at @mtvareuthe1 on TikTok and @areuthe1 everywhere else! Use #AYTO to join the conversation. Previous seasons of ARE YOU THE ONE? are now available to stream on Paramount+.
About Paramount+
Paramount+ combines live sports, breaking news and a mountain of entertainment. The premium streaming service features an expansive library of original series, hit shows and popular movies across every genre from world-renowned brands and production studios, including BET, CBS, Comedy Central, MTV, Nickelodeon, Paramount Pictures and the Smithsonian Channel. The service is also the streaming home to unmatched sports programming, including every CBS Sports event, from golf to football to basketball and more, plus exclusive streaming rights for major sports properties, including some of the world's biggest and most popular soccer leagues. Paramount+ also enables subscribers to stream local CBS stations live across the U.S. in addition to the ability to stream other live channels: CBSN for 24/7 news, CBS Sports HQ for sports news and analysis and ET Live for entertainment coverage.
For more information about Paramount+, please visit www.paramountplus.com and follow @ParamountPlus on all social platforms.
About Paramount Media Networks & MTV Entertainment Studios
Paramount Media Networks & MTV Entertainment Studios is one of the preeminent media entities in the world that connects with global audiences through its nine iconic brands – MTV, Comedy Central, VH1, CMT, Pop, Logo, The Smithsonian Channel, Paramount Network and TV Land – and its Studios arm which produces acclaimed series and movies as well as award-winning documentaries through MTV Documentary Films.
***
Paramount+ Press Contacts:
Brian Bahrbrian.bahr@paramount.com
Joe Regan joe.regan@paramount.com
Paramount+ International Press Contact:
Heather Brown heather.brown@paramount.com
MTV Entertainment Studios Press Contacts:
Lauren Woulard lauren.woulard@paramount.com
Chanel Secreto chanel.secreto@paramount.com