Release
TELEVISION SERIES "BESTSELLER BOY," INSPIRED BY THE BEST-SELLING NOVEL OF THE SAME NAME, BEGINS PRODUCTION IN THE NETHERLANDS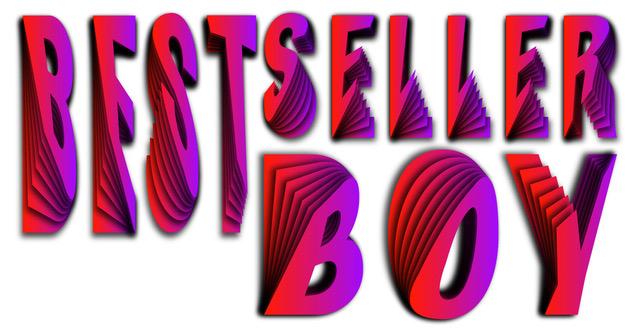 Rising Star Shahine El-Hamus Lands Lead Role
"BESTSELLER BOY" Is Produced by CBS Studios and Willy Waltz International
in Association with Paper Plane Productions for AVROTROS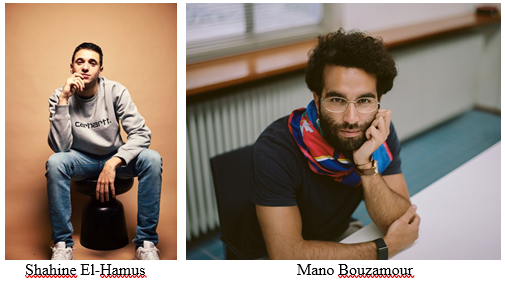 LOS ANGELES and AMSTERDAM – Production officially begins this week in The Netherlands for the first season of the new CBS Studios series BESTSELLER BOY for Dutch broadcaster AVROTROS (Dutch NPO channel).
BESTSELLER BOY is a contemporary dramedy inspired by the scandalous best-selling novel of the same name, and the real life of rising literary star Mano Bouzamour, his struggles as a Dutch-Moroccan millennial navigating two cultures, overnight success and identity in Amsterdam. Emerging talent Shahine El-Hamus, who starred in Promise of Pisa and recently won the Golden Calf Award for Best Actor at the Netherlands Film Festival, will play the lead role of Momo Zebbi.
Created by producer Robert Alberdingk Thijm (A'DAM & EVA, DE BELOFTE VAN PISA) and Mano Bouzamour, BESTSELLER BOY is written by Thijm and Bouzamour and directed by Norbert ter Hall and Sharif Abdel Mawla. Alon Aranya (TEHRAN, YOUR HONOR) serves as executive producer alongside Hall and Bouzamour.
The series is produced by CBS Studios and Willy Waltz International in association with Paper Plane Productions. CBS Studios has remake and other derivative rights for the series and ViacomCBS Global Distribution Group will handle the distribution outside of The Netherlands. The series has support from the NPO Fund as well as the Dutch tax incentive.
"With the mesmerizing and sparkling series BESTSELLER BOY, we are reaching for the stars," says producer Robert Alberdingk Thijm. "It's the honor of my lifetime, not only to be the showrunner of this project, but to actually produce this show together with such a distinguished international partner as CBS Studios, in association with the creative force of Paper Plane Productions and Dutch broadcaster AVROTROS."
"After a decade of adapting Dutch drama formats in the U.S., I'm very proud to be producing our first original Dutch drama with such great partners," said executive producer Alon Aranya. "BESTSELLER BOY is a powerful addition to Paper Plane Production's fast-growing slate of global premium dramas and I can't wait to share it with the world."
"Creating this thrilling series based on the high paced and very funny novel of Mano Bouzamour, turned out to be as exciting as reading his book for the first time," said Mylene Verdurmen, head of drama, AVROTROS.
"We are thrilled to be working with the team on the incredibly universal story in BESTSELLER BOY," said Meghan Lyvers, Senior Vice President of International Co-Productions and Development, CBS Studios. "This project furthers our commitment to local language series, supporting diverse new talent in front of and behind the camera while helping to tell entertaining stories which authentically reflect the global world in which we live."
About CBS Studios:
A division of ViacomCBS, CBS Studios is one of the world's leading suppliers of entertainment programming, with more than 70 series currently in production for broadcast and cable networks, streaming services and other emerging platforms. The Studio's expansive portfolio spans a diverse slate of commercially successful and critically acclaimed scripted programming, as well as genre-defining franchises such as the ever-growing "Star Trek" universe, award-winning late night and daytime talk shows, and an extensive library of iconic intellectual property.
Internationally, CBS Studios develops, produces and distributes local language and international series originated outside of the U.S., with projects across various markets, including the U.K., Europe, the Middle East, Africa, Latin America, Australia and Asia. CBS Studios most recently announced the series order of "Ze Network" by TVNOW (RTL) in Germany. CBS Studios' international productions are distributed by ViacomCBS Global Distribution Group.
About AVROTROS:
AVROTROS is an independent and socially engaged broadcaster that enriches and connects the Netherlands. AVROTROS produces high-quality, innovative programs which are accessible to everyone. The emphasis is always on reaching a large audience while stimulating the cohesion of the society.
AVROTROS believes that a strong, independent public service broadcaster is important for a democratic society. Relevant and accessible for everyone. For that reason AVROTROS produces programs which inform, inspire and entertain. AVROTROS programs are broadcast daily on television, radio and online and the organization is working continuously bringing its ideals to practice.
CBS Studios Press Contact:
Lauri Metrose lauri.metrose@cbs.com
AVROTROS Press Contact:
Brenda Matthijs +31 657560835 brenda.matthijs@avrotros.nl
ViacomCBS Global Distribution Group Press Contact:
Jennifer Weingroff jennifer.weingroff@cbs.com
Katie Tisherman katie.tisherman@cbs.com