Storyline
WHEN AGENT PARKER IS FRAMED FOR MURDER, THE TEAM PUTS THEIR JOBS AND LIVES ON THE LINE IN ORDER TO BUY TIME AND UNCOVER THE TRUTH, ON THE 19TH SEASON FINALE OF "NCIS," MONDAY, MAY 23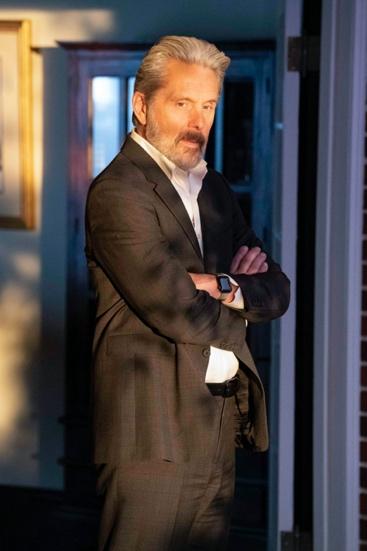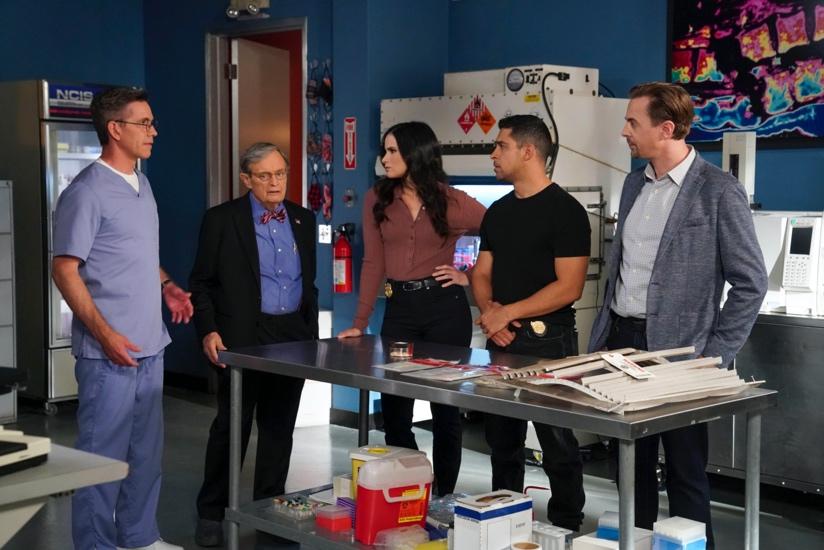 "Birds of a Feather" – When Agent Parker is framed for murder, the team puts their jobs and lives on the line in order to buy time and uncover the truth, on the 19th season finale of the CBS Original series NCIS, Monday, May 23 (9:00-10:00 PM, ET/PT) on the CBS Television Network, and available to stream live and on demand on Paramount+*.
REGULAR CAST:
Mark Harmon

(NCIS Special Agent Leroy Jethro Gibbs)

Sean Murray

(NCIS Special Agent Timothy McGee)

Wilmer Valderrama

(NCIS Special Agent Nicholas "Nick" Torres)

Brian Dietzen

Diona Reasonover

Katrina Law

(Forensic Scientist Kasie Hines)

(NCIS Special Agent Jessica Knight)

Rocky Carroll

Gary Cole

(NCIS Director Leon Vance)

(FBI Special Agent Alden Parker)
GUEST CAST:
| | |
| --- | --- |
| Teri Polo | (Vivian Kolchak) |
| Erik Passoja | (FBI Deputy Director Wayne Sweeney) |
| Jene Bush | (Frank Ressler AKA Birdwatcher) |
| Jessica Gardner | (Olivia Kahn) |
| Francis X. McCarthy | (Roman Parker) |
WRITTEN BY: Christopher J. Waild
DIRECTED BY: Terrence O'Hara
GENRE: Drama
Click HERE for photos
Official CBS website: http://www.cbs.com/primetime/ncis/
*Paramount+ Premium subscribers will have access to stream live via the live feed of their local CBS affiliate on the service as well as on demand. Essential-tier subscribers will have access to on-demand the day after the episode airs.
CHEAT TWEET: When Agent Parker is framed for murder, the team puts their jobs and lives on the line in order to buy time and uncover the truth, on the 19th season finale @NCIS_CBS Monday 5/23 9 PM ET/PT @CBS https://bit.ly/3MjF8zN
Facebook: https://www.facebook.com/NCIS
Twitter: http://twitter.com/#!/NCIS_CBS
Instagram: @NCIS_CBS
CBS Twitter: @cbstweet
Cast on social:
Twitter

Instagram

Sean Murray

@seanhmurray

@therealseanmurray

Emily Wickersham

@emilywickersham

@emilywickersham

Wilmer Valderrama

@wvalderrama

@wilmervalderrama

Brian Dietzen

@briandietzen

@briankdietzen

Diona Reasonover

Katrina Law

@dionareasonover

@katrinalaw

@dionareasonover

@katrinalaw

Rocky Carroll

@rockycofficial
***
Press Contacts:
| | | |
| --- | --- | --- |
| Andrea Ballas | 818-655-1581 | |
| Yani Chang | 818-655-7237 | |
Photo Contacts:
| | | |
| --- | --- | --- |
| Amanda Beane | 818-655-1545 | |
| Gavin Stevens | | |