Release
CALLING ALL "BLUE BLOODS" FANS: PULL UP A CHAIR TO REAGAN FAMILY DINNERS!
Viewers to Vote for Their Favorite Classic Episodes of Friday's #1 Primetime Program Via Official "Blue Bloods" Social Media Accounts Beginning Thursday, Aug. 31
Winning Selections to Air Weekly Beginning Friday, Sept. 29 on CBS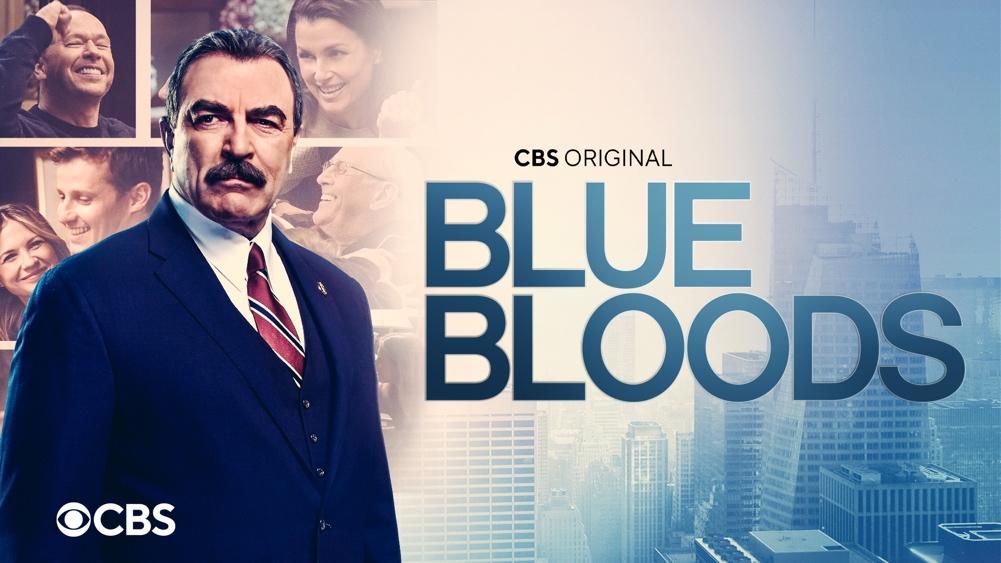 Click Here to View "Blue Bloods" Classic Episodes Voting Promo
CBS is calling on all BLUE BLOODS fans to pull up a chair to Reagan family dinners by voting on favorite classic episodes via the official series social channels, beginning Thursday, Aug. 31. Viewers are asked to submit their votes between Aug. 31 and Sept. 8 by following @CBSBlueBloods on Facebook. The winning selections will be broadcast weekly on Fridays on the CBS Television Network. Fans will get to choose from an assortment of episodes across all 13 seasons of Friday's #1 primetime program.
Premiering Friday, Sept. 29 (10:00-11:00 PM, ET/PT), the classic episodes will broadcast weekly on Fridays and be available to stream on Paramount+*. Fans can choose from a curated list highlighting memorable character arcs, pivotal character introductions and some of the numerous outstanding guest stars who have appeared on the series throughout its 13-year run.
BLUE BLOODS is Friday's #1 primetime program and the #3 broadcast drama with 9.40 million viewers. With live +35-day multiplatform viewing, BLUE BLOODS scores more than 11 million viewers an episode. Since the show's premiere on Friday, Sept. 24, 2010, BLUE BLOODS has maintained its #1 position at 10:00 PM leading the Network's top-rated Friday night lineup. BLUE BLOODS has been renewed for the 2023-2024 season, marking the show's 14th year on the CBS Television Network.
Tom Selleck, Donnie Wahlberg, Bridget Moynahan, Will Estes, Len Cariou, Marisa Ramirez and Vanessa Ray star. Kevin Wade, Siobhan Byrne-O'Connor, Ian Biederman and Dan Truly serve as executive producers. BLUE BLOODS is produced by CBS Studios.
Click HERE for photos
Website: https://www.paramountpressexpress.com/cbs-entertainment/shows/blue-bloods/
*Paramount+ with SHOWTIME subscribers will have access to stream live via the live feed of their local CBS affiliate on the service, as well as on demand.
Press Contacts:
| | |
| --- | --- |
| Noelle Llewellyn | |
| Amy Miller | |
Photo Contact: