Storyline
DANNY AND BAEZ INVESTIGATE A CASE OF GRAND LARCENY TIED TO FEUDING CRIME FAMILIES WHEN THE GIFTS ARE STOLEN DURING A MOB WEDDING, ON "BLUE BLOODS," FRIDAY, APRIL 21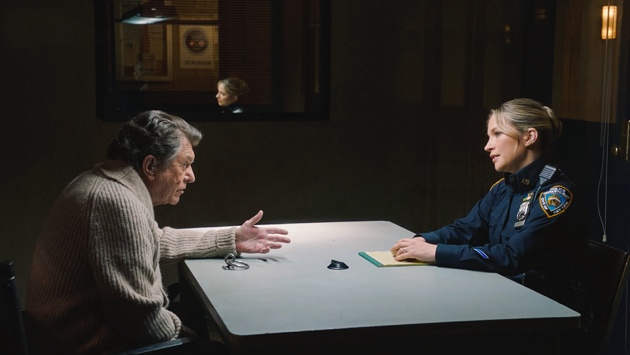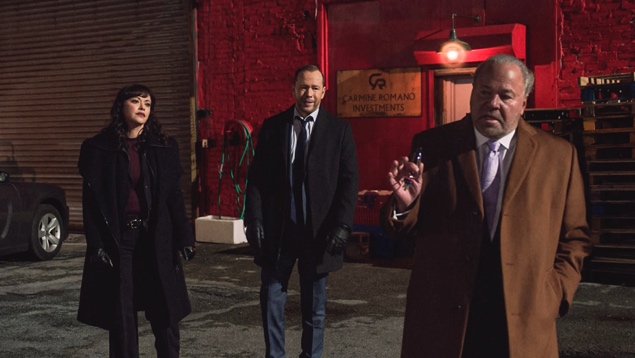 Larry Manetti Guest Stars as Sam Velucci, a Grieving Grandfather
Dylan Walsh Returns as Mayor Chase
"Family Matters" – Danny and Baez investigate a case of grand larceny tied to feuding crime families when the gifts are stolen during a mob wedding. Also, Frank clashes with Mayor Chase (Dylan Walsh) when an influx of immigrants arrive in the city; Erin questions whether her district attorney campaign is compromising her day job; and Eddie enlists Jamie's help to bust a drug dealer responsible for fentanyl overdoses in order to comfort a grieving grandfather (Larry Manetti), on BLUE BLOODS, Friday, April 21 (10:00-11:00 PM, ET/PT) on the CBS Television Network, and available to stream live and on demand on Paramount+*.
WRITTEN BY: Jack Ciapciak & Peter D'Antonio
DIRECTED BY: Ralph Hemecker
GENRE: Drama
Click HERE for photos
Website: https://www.paramountpressexpress.com/cbs-entertainment/shows/blue-bloods/
*Paramount+ Premium subscribers will have access to stream live via the live feed of their local CBS affiliate on the service as well as on-demand. Essential tier subscribers will have access to the on-demand the following day after the episode airs.