Release
"STAR TREK" EMBARKS ON AN EPIC COLLABORATION WITH KID CUDI THAT INCLUDES MUSIC, GAMING AND FASHION TO LAUNCH "STAR TREK'S" NEW "BOLDLY BE" CAMPAIGN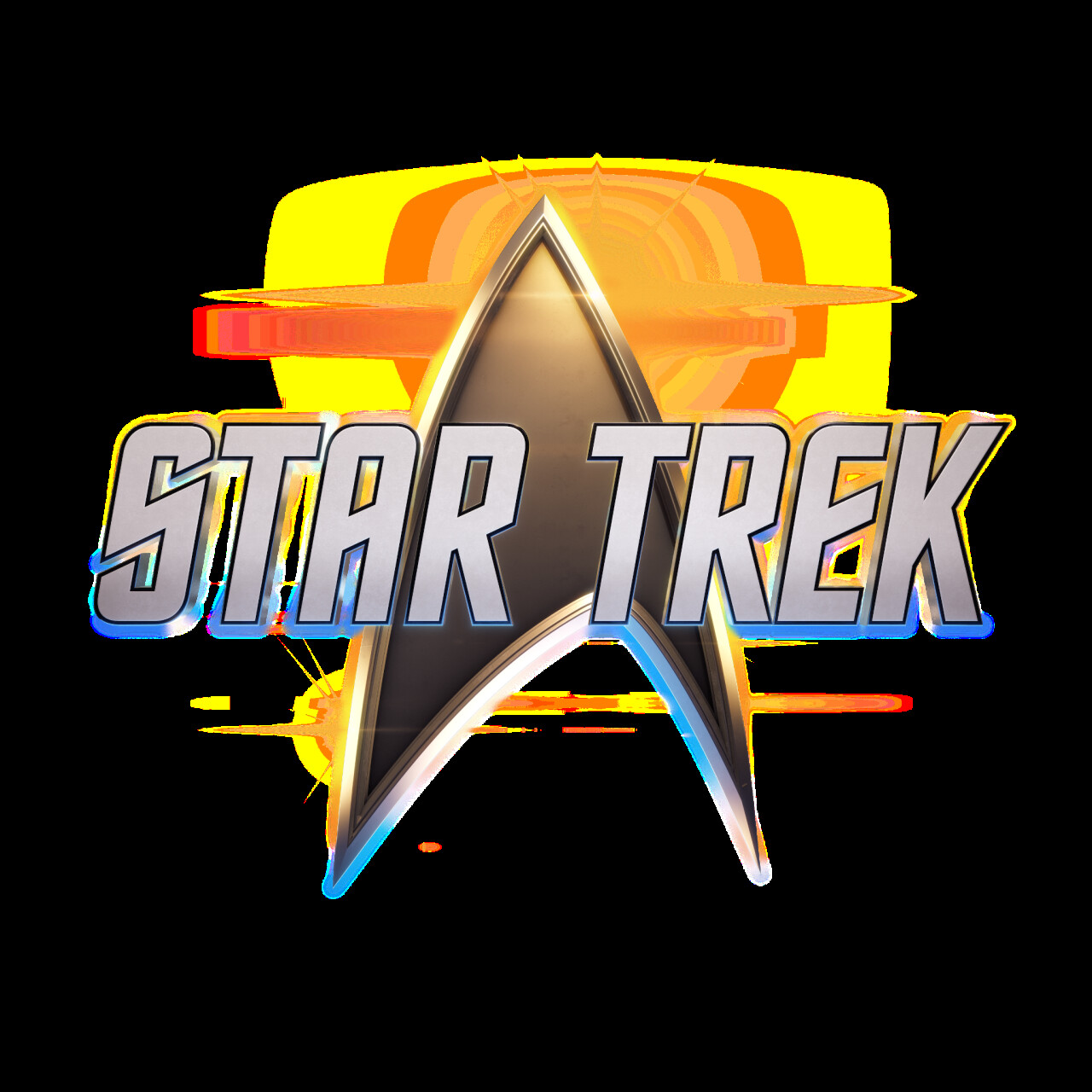 The Multi-Faceted Partnership Between "Star Trek" and
Kid Cudi Will Launch This October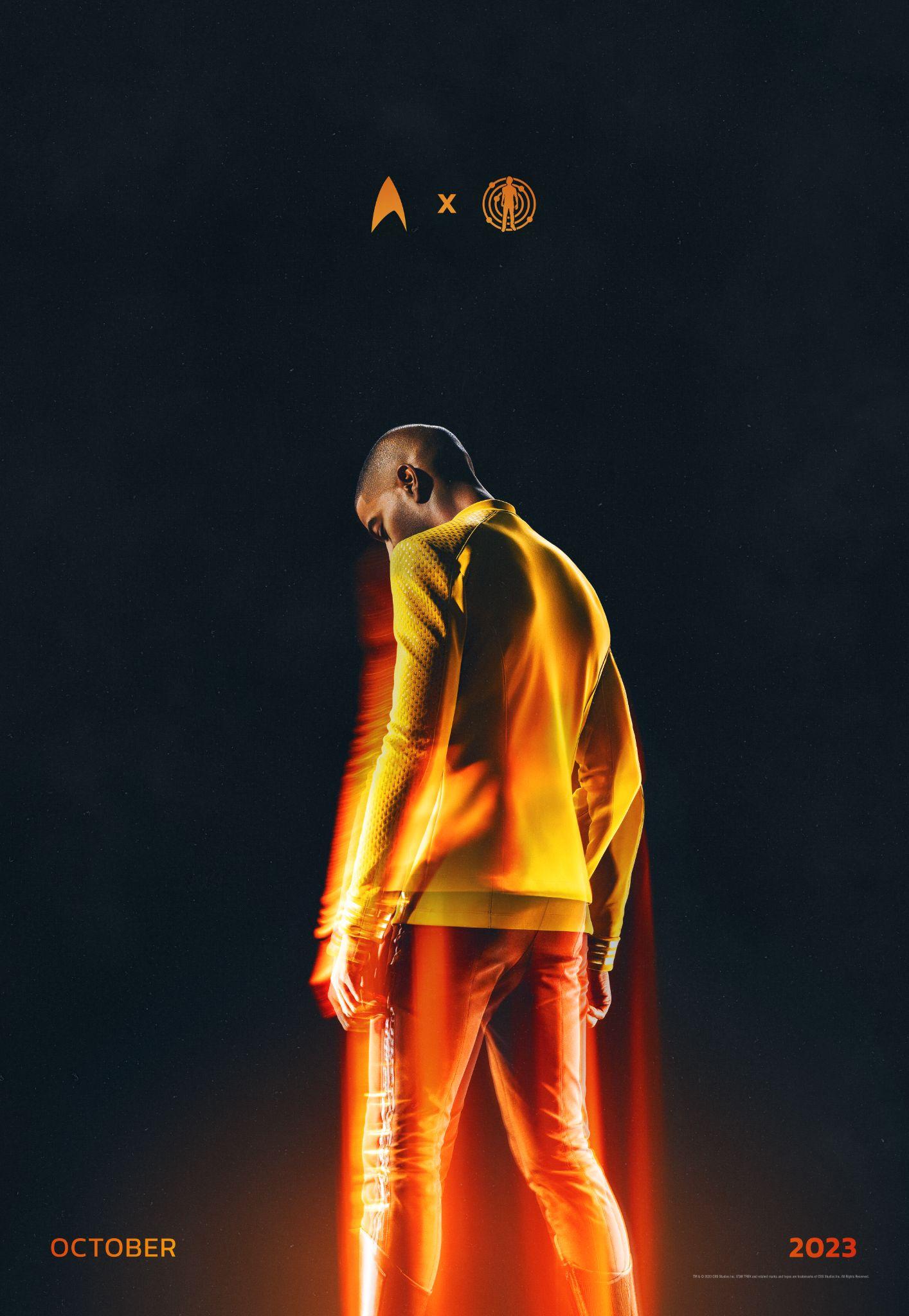 Download "Star Trek" x Kid Cudi Teaser Art Here
View the "Star Trek" x Kid Cudi Teaser Here
Sept. 8, 2023 – In celebration of "Star Trek Day," "Star Trek" and Scott Mescudi, better known by his stage name Kid Cudi, have joined forces to announce a one-of-a-kind collaboration that reflects the optimistic and inclusive spirit of adventure, discovery, imagination, and most importantly, hope, at the heart of the cultural phenomenon. The collaboration will launch "Star Trek's" all-new "Boldly Be" campaign.
The collaboration includes Kid Cudi's unique lens on music with an original song inspired by "Star Trek," an interactive gaming component and a bold fashion collaboration with "Star Trek" that will launch this October. Additional details will be announced at a later date.
"I grew up watching 'Star Trek' with my dad who is single handedly responsible for turning me into a fan," said Mescudi. "The most important thing to me is to be as authentic as possible. 'Star Trek's' mission has always been about having a hopeful future and when I was first approached about this project it was the perfect marriage of all the things I believe in – being brave and a hero by doing what's right and fighting for freedom. I can't wait to share my love of this incredible franchise with the world."
"Boldly Be" takes its inspiration from "Star Trek's" ethos of IDIC (Infinite Diversity in Infinite Combinations), the basis of Vulcan philosophy that the vast variables create truth, beauty and strength. Following Mescudi's kick-off of "Boldly Be," StarTrek.com invites fans around the world to celebrate their own selves by sharing their boldest moments and collaborating on stories and visuals that represent "Star Trek's" enduring message of hope, authenticity, discovery and more.
Follow @StarTrek on social and stay tuned to StarTrek.com for more details on how to get involved with "Boldly Be."
About Kid Cudi
Scott Mescudi, better known by his stage name Kid Cudi, is an American actor, Grammy Award-winning musician and multiplatinum recording artist from Cleveland, Ohio. Cudi first debuted on the music scene in 2008 and quickly rose to the top of the Billboard charts. His first studio album Man on the Moon: The End of Day received widespread industry praise and set the stage for his subsequent successful endeavors. Over the course of his musical career, Cudi has made exceptional contributions to the music industry and many prominent artists claim his discography as a significant source of stylistic inspiration. As of 2022, Cudi has released ten studio albums and has sold over 22 million records. His most recent album, Entergalactic, released in September 2022 in tandem with the companion Emmy-nominated NETFLIX animated project. His next highly anticipated album, Insano, will be released in 2024.
In 2010, Cudi ventured into acting and starred in the critically acclaimed HBO comedy series "How to Make it in America". From there, he went on to star in Josh Mond's "James White, Need for Speed" (DreamWorks), "Entourage" (Warner Bros.) and Reed Morano's "Meadowland". He has appeared in HBO's award-winning series "Westworld", was recently seen in HBO limited series "We Are Who We Are" created by Luca Guadagnino, the indie film "Dreamland" starring opposite Gary Oldman and in a supporting role in "Bill & Ted Face the Music" (MGM). On the feature side, Cudi was most recently seen as one of the leads of A24's "X," written and directed by Ti West and produced by Sam Levinson. In 2021, he appeared in Adam McKay's "Don't Look Up" alongside Leonardo DiCaprio and Jennifer Lawrence. He can also be seen in Disney+'s "Crater" produced by 21 Laps, "House Party" with Jacob Latimore, and is currently developing the Netflix film "Teddy" which he will produce with Jeymes Samuel and Jay-Z. The film will make his directorial debut and he will star in it as well. Other films he has coming up shortly are "Silent Night" with Joel Kinnaman, "Ursa Major" with Jessica Biel and the animated feature "Trolls Band Together" with Justin Timberlake, Camila Cabello, Anna Kendrick and more.
Cudi's Amazon documentary, "A Man Named Scott," recently premiered to great reviews and highlights how he became one of the most influential musicians and cultural figures over the last 15 years. In 2020, Cudi founded the production and music management company, MAD SOLAR, backed by Bron Studios, which provides corporate back office and production support, including financing, marketing, and sales. To supplement his artistic projects and fuel his longtime interest in fashion, Cudi has notably partnered with Giuseppe Zanotti, Bape and Coach on multiple campaigns and innovative collaborations. He recently launched his debut collection from his clothing line Members of the Rage (MOTR) at Paris Fashion Week in January 2023. Most recently, he can be seen in a Calvin Klein campaign alongside Kendall Jenner, Alexa Demie and Jungkook. Cudi's work as a mental health advocate has also cemented his deeply rooted impact on pop culture.
About CBS Studios
CBS Studios is one of the world's leading suppliers of entertainment programming, with more than 60 series currently in production for broadcast and cable networks, streaming services and other emerging platforms. The Studio's expansive portfolio spans a diverse slate of commercially successful and critically acclaimed scripted programming, which includes genre-defining franchises such as NCIS, CSI and the ever-growing "Star Trek" universe, award-winning late night and daytime talk shows, as well as an extensive library of iconic intellectual property. The Studio also develops and produces local language and international content originating outside of the U.S. with series in the U.K., Europe, the Middle East and Australia.
About Paramount Consumer Products
Paramount Consumer Products oversees all licensing and merchandising for Paramount (Nasdaq: PARA, PARAA), a leading global media and entertainment company that creates premium content and experiences for audiences worldwide. Driven by iconic consumer brands, Paramount Consumer Products' portfolio includes a diverse slate of brands and content from BET, CBS (including CBS Television Studios and CBS Television Distribution), Comedy Central, MTV, Nickelodeon, Paramount Pictures and SHOWTIME®. With properties spanning animation, live-action, preschool, youth and adult, Paramount Consumer Products is committed to creating the highest quality product for some of the world's most beloved, iconic franchises. To view our range of consumer products and Paramount branded apparel, visit ParamountShop.com.
@StarTrek
#StarTrekBoldlyBe
***