Release
CBS STUDIOS/NAACP PRODUCTION VENTURE AND THE BLACK LIST SELECT FELLOWSHIP RECIPIENT FOR WRITERS PROGRAM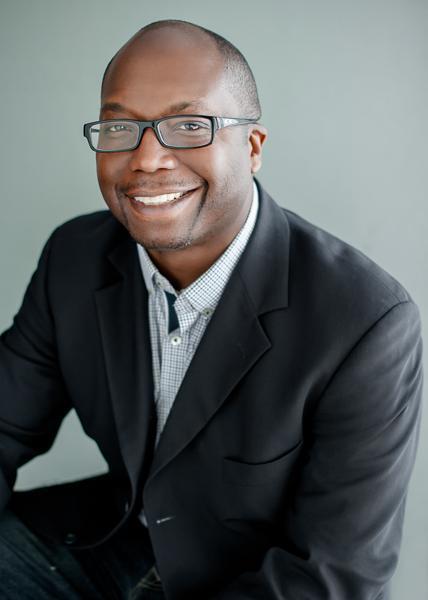 Chandus Jackson to receive a WGA script deal from CBS/NAACP Production Venture and Paramount's Office of Global Inclusion
LOS ANGELES - CBS Studios/NAACP Production Venture and The Black List today announce writer Chandus Jackson as the recipient of the Writers Program fellowship. Jackson will receive a WGA script deal from the CBS/NAACP Production Venture to develop a new pilot script for the Sheila Ducksworth-led partnership.
"This is an amazing opportunity as a writer to tell stories that speak to the Black experience," said Jackson. "And I am excited to work with Sheila and her team at the CBS/NAACP Production Venture, who are committed to acquiring, developing and producing inclusive programming."
A former Army officer-turned-writer, Jackson was recently staffed on season 6 of the CBS series BULL for showrunners Kathryn Price and Nichole Millard. He is an alumnus from the inaugural class of the Universal Writers Program.
"Partnering with The Black List has been wonderful," said Ducksworth, president of the CBS/NAACP Production Venture. "One of the most rewarding parts of my job is to be able to discover new voices and provide an opportunity for them to be heard. Chandus is incredibly talented and I'm excited to be part of his journey and see what lies ahead for him."
"It has been an absolute pleasure to work with CBS Studios/NAACP Production Venture to facilitate this opportunity, and it's an absolute joy–speaking as a Black kid who grew up on U.S. Army bases–that Chandus was their selection," said Franklin Leonard, Black List founder. "I very much look forward to watching what he writes as a result."
The Black List and CBS Studios/NAACP Production Venture Writers Program launched in August 2022 to identify episodic writing talents whose work exemplifies authentic storytelling of Black narratives.
***
About CBS Studios
CBS Studios is one of the world's leading suppliers of entertainment programming, with more than 70 series currently in production for broadcast and cable networks, streaming services and other emerging platforms. The Studio's expansive portfolio spans a diverse slate of commercially successful and critically acclaimed scripted programming, which includes genre-defining franchises such as NCIS, CSI and the ever-growing STAR TREK universe, award-winning late night and daytime talk shows, as well as an extensive library of iconic intellectual property. The Studio also develops and produces local language and international content originating outside of the U.S. with series in the U.K., Europe, the Middle East and Australia.
About The Black List
The Black List, an annual survey of Hollywood executives' favorite unproduced screenplays, was founded in 2005. Since then, more than 440 Black List scripts have been produced, grossing over $30 billion in box office worldwide. Black List movies have won 60 Academy Awards from 283 nominations, including four of the last 15 Best Picture Oscars and 11 of the last 30 Best Screenplay Oscars.
In October of 2012, the Black List launched a unique online community where screenwriters make their work available to readers, buyers and employers. Since its inception, it has hosted nearly 80,000 screenplays and teleplays and provided more than 130,000 script evaluations. As a direct result of introductions made on the Black List, dozens of writers have found representation at major talent agencies and management companies, as well as sold or optioned their screenplays. Several films have been produced from scripts showcased on the website including Golden Globe nominated NIGHTINGALE, starring David Oyelowo.
Currently, the Black List hosts over 5,000 scripts by approximately 3,700 writer members. These scripts are available for download by industry professionals ranging from agency assistants, to studio and network presidents, to A-list actors and directors.
More information on the Black List is available at www.blcklst.com. For regular updates, follow us on Twitter and Instagram.
***
Press Contacts:
Yani Chang / yani.chang@viacomcbs.com
Kate Hagen / kate@blcklst.com