Release
KRISTEN HALL NAMED EXECUTIVE VICE PRESIDENT, COMMUNICATIONS, FOR CBS STUDIOS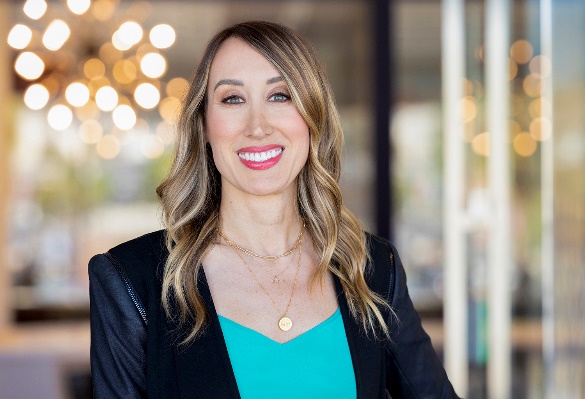 Highly respected studio and streaming executive Kristen Hall has been named executive vice president of communications for CBS Studios, it was announced today by Chris Ender, executive vice president of communications for CBS, and David Stapf, president of CBS Studios.
In her new role, which reports to Ender and works closely with Stapf and his creative and business teams, Ms. Hall will oversee all publicity and communications strategies for the Studio. She will lead a Studios communications team that supports a portfolio of more than 60 series in production across broadcast, cable and streaming, including many series for the CBS Television Network and Paramount+ as well as third party platforms.
Ms. Hall returns to CBS Studios after four years at Amazon Studios/Prime Video, where she was director of original series publicity. While there, she co-led series communications – hiring and overseeing a team, setting strategy and managing execution for dozens of scripted and unscripted global series and specials, documentaries, adult animation and more. Notably, she supervised the Emmy Award-winning series "Lizzo's Watch Out for the Big Grrrls," which just became the first streaming program to ever win in the Competition Program category.
"Having Kristen return 'home' to head our communications operation is a four-year dream come true," said Mr. Stapf. "The experience she gained during those years only enhances her superior skills in leading our world-class publicity team. Kristen's rare combination of creativity, passion and smarts makes her beloved by the press and creative community. Everyone, from producers, executives and talent was elated that she was returning to CBS Studios."
"Kristen elevates every single business and show campaign she touches with creativity, positivity, thoughtful strategy and big ideas," said Mr. Ender. "She has an amazing passion for the business and its artistic process along with a clear vision for how it works together with publicity and earned media to help drive success. There were many, many happy faces in the halls the day Kristen returned to CBS earlier this month."
Prior to joining Amazon, Ms. Hall spent 14 years at CBS Television Studios (now called CBS Studios), ultimately becoming vice president of communications. At the Studio, she oversaw and grew the NCIS franchise, relaunched the "Star Trek" franchise for CBS All Access (now Paramount+), launched "The Game" and the re-imagined "90210" on The CW, as well as many other titles across broadcast, cable and streaming.
Ms. Hall graduated from The Masters University in Santa Clarita, Calif.
About CBS Studios
CBS Studios is one of the world's leading suppliers of entertainment programming with more than 60 series currently in production for broadcast and cable networks, streaming services and other emerging platforms. The Studio's expansive portfolio spans a diverse slate of commercially successful and critically acclaimed scripted programming, which includes genre-defining franchises such as "NCIS," "CSI" and the ever-growing "Star Trek" universe, award-winning late night and daytime talk shows, as well as an extensive library of iconic intellectual property. The Studio also develops and produces local language and international content originating outside of the U.S. with series in the U.K., Europe, the Middle East and Australia.
***
Press Contact: