Release
CBS STUDIOS/NAACP VENTURE AND THE BLACK LIST PARTNER TO IDENTIFY TELEVISION WRITERS TELLING BLACK STORIES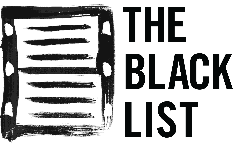 CBS Studios/NAACP Will Provide a WGA-Minimum Script Deal
LOS ANGELES –August 16, 2022 – CBS Studios/NAACP Production Venture and The Black List today announce a new initiative to discover episodic writing talent whose work authentically represents the Black experience. CBS/NAACP's production partnership, run by Sheila Ducksworth, will offer a WGA-minimum script deal to one of the writers identified by this initiative.
The Black List will assist CBS Studios/NAACP in identifying a shortlist of talented writers who exemplify authentic storytelling of Black narratives through a submission period on blcklst.com that begins August 16 and is open until Nov. 16.
Interested writers with feature films, pilots, plays or theatrical musicals hosted on the Black List website can opt into consideration for this opportunity at no additional charge. Writers who do not currently have a script hosted on blcklst.com are encouraged to sign up and host their script for at least a week before the deadline to guarantee eligibility for this opportunity. They may also opt in to consideration for any of The Black List's dozen other writer opportunities at no additional charge.
The Black List will then use all available data related to script submissions to determine a shortlist to be shared with CBS Studios/NAACP. Shortlisted writers may be asked to provide additional materials, such as a professional resume and personal statement, as part of the consideration process.
"The NAACP's response to the release of 'Birth of a Nation' remains a criminally underappreciated moment in the history of cinema," said Franklin Leonard, founder and CEO of The Black List. "It's a real joy to partner with them and CBS Studios to find exceptional writers writing about the Black experience."
"Our CBS team has seen tremendous growth in the breadth of writing talent from diverse voices that crosses our desks every day," said Tiffany Smith-Anoa'i, EVP, Diversity and Inclusion West Coast at Paramount Global. "But what many of these gifted writers lack is a specific opportunity. This new initiative will provide us with a platform to reach and ultimately nurture writers who wish to tell compelling and inclusive stories that speak to the Black experience. And from a business perspective, it allows CBS to continue to build a pipeline for finding the very best content creators."
"The Black List has provided a much-needed platform for writers to showcase their work and engage with industry leaders," said Sheila Ducksworth, president of CBS/NAACP Production Venture. "We are very excited to participate in this new partnership, and we look forward to supporting the talents and endeavors of these dynamic storytellers."
Writers of features, pilots, plays and musicals whose work can speak to the Black experience are encouraged to opt in for consideration on the Black List website starting today.
***
About CBS Studios
CBS Studios is one of the world's leading suppliers of entertainment programming, with more than 60 series currently in production for broadcast and cable networks, streaming services and other emerging platforms. The Studio's expansive portfolio spans a diverse slate of commercially successful and critically acclaimed scripted programming, which includes genre-defining franchises such as "NCIS," "CSI" and the ever-growing "Star Trek" universe, award-winning late night and daytime talk shows, as well as an extensive library of iconic intellectual property. The Studio also develops and produces local language and international content originating outside of the U.S. with series in the U.K., Europe, the Middle East and Australia.
About The Black List
The Black List, an annual survey of Hollywood executives' favorite unproduced screenplays, was founded in 2005. Since then, at least 440 Black List scripts have been produced, grossing over $30 billion in box office worldwide. Black List movies have won 54 Academy Awards from 267 nominations, including four of the last twelve Best Picture Oscars and eleven of the last 28 Best Screenplay Oscars.
In October of 2012, the Black List launched a unique online community where screenwriters make their work available to readers, buyers and employers. Since its inception, it has hosted nearly 80,000 screenplays and teleplays and provided more than 130,000 script evaluations. As a direct result of introductions made on the Black List, dozens of writers have found representation at major talent agencies and management companies, as well as sold or optioned their screenplays. Several films have been produced from scripts showcased on the website including Golden Globe nominated NIGHTINGALE, starring David Oyelowo.
Currently, the Black List hosts over 5,000 scripts by approximately 3,700 writer members. These scripts are available for download by industry professionals ranging from agency assistants, to studio and network presidents, to A-list actors and directors.
The Black List's first feature production, COME AS YOU ARE, debuted at SXSW in 2019 and is Certified Fresh on Rotten Tomatoes (98% Critics, 80% Audience). Its second feature, BREAKING NEWS IN YUBA COUNTY, directed by Oscar-nominated director Tate Taylor and starring Allison Janney, Mila Kunis, Regina Hall, Awkwafina, Wanda Sykes and Juliette Lewis, was released in February 2021 by MGM Studios.
More information on the Black List is available at www.blcklst.com. For regular updates, join our mailing list or follow the Black List on Facebook, Twitter and Instagram.
Press Contacts:
Yani Chang / yani.chang@viacomcbs.com
Kate Hagen / kate@blcklst.com