Release
CBS SPORTS TO PRESENT IOWA-PENN STATE IN PRIMETIME ON SATURDAY, SEPT. 23 FOR PENN STATE'S ANNUAL "WHITE OUT" GAME
CBS Sports to Air Seven Select Big Ten Football Games in 2023; Full Season in Marquee 3:30 PM, ET Window Begins in 2024
CBS Sports, in its inaugural season broadcasting Big Ten Football, has announced it will air Iowa at Penn State in primetime on September 23, (8:00 PM, ET), on CBS and Paramount+. This will be Penn State's annual "White Out" game.
In the first year of a new seven-year deal, CBS Sports will present seven select games this season in various time slots. Beginning with the 2024 season, CBS Sports will present a marquee Big Ten football game every week in its traditional 3:30 PM, ET time slot on Saturday.
CBS Sports' Big Ten Football coverage will kick off on Saturday, September 2nd. Game selections will be announced at a later date.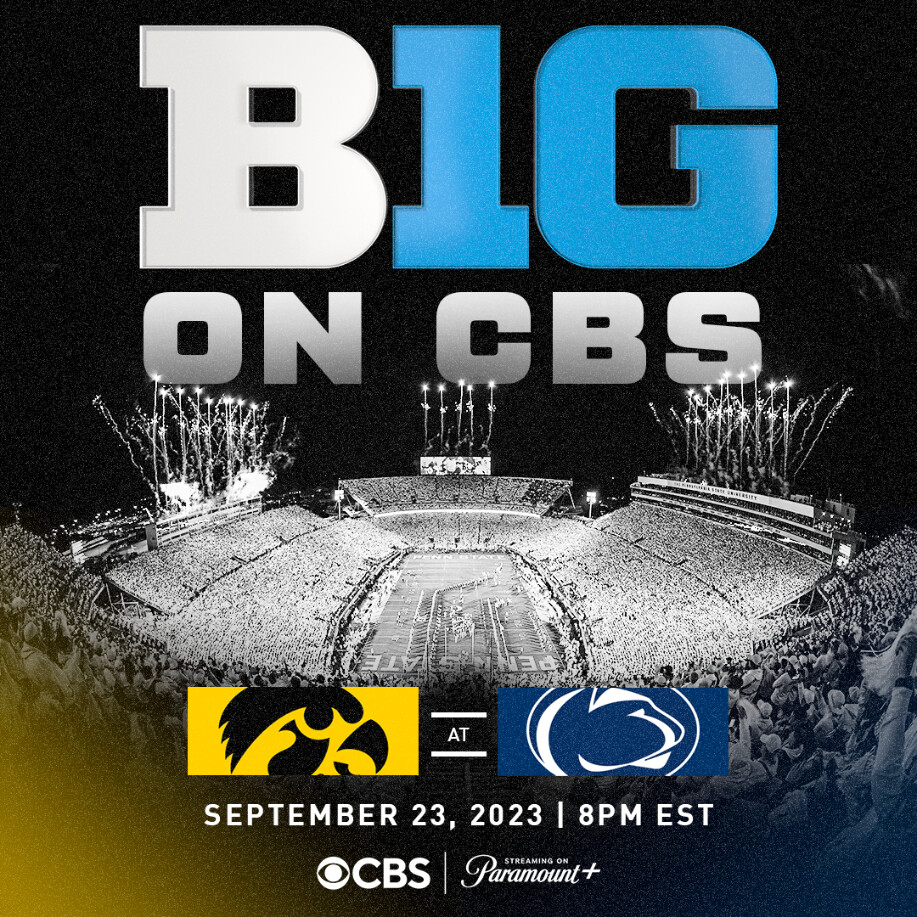 * * * * *