Ratings
CBS SPORTS' PRESENTATION OF TENNESSEE-GEORGIA IS MOST-WATCHED GAME OF THE SEASON ON ANY NETWORK
Most-Watched Tennessee-Georgia Matchup on Record, With More Than 13 Million Viewers
Paramount+ Scores its Most-Streamed Regular-Season College Football Game Ever
CBS Sports' presentation of Tennessee-Georgia on Saturday is the most-watched game of the season on any network, averaging 13.059 million viewers, up +122% from last year's game. It is the most-watched Georgia-Tennessee game on record (since 1997).
Led by its 3:30 PM, ET window, CBS Sports now has the two most-watched games of the 2022 college football season with Tennessee-Georgia and Alabama-Tennessee, as well as the most-watched game of the week for the sixth time in the past eight weeks.
Paramount+ delivered its most-streamed regular-season college football game ever across viewing households, streaming minutes and average minute audience (AMA).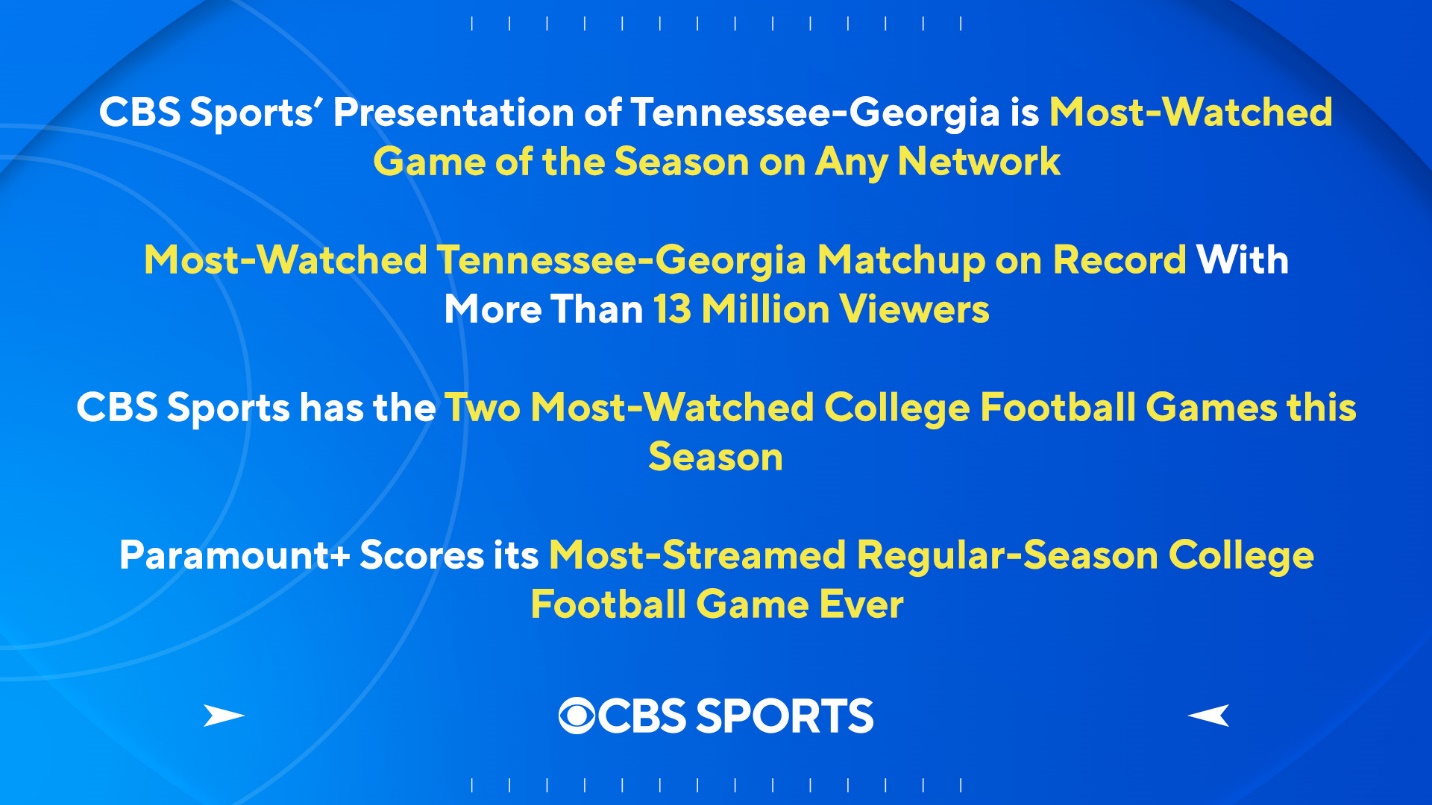 * * *
CBS Sports Contact:
Jeff Szklinski jeff.szklinski@paramount.com