Release
CBS SPORTS GOLAZO NETWORK CONTINUES BUILDING ROBUST 24/7 PROGRAMMING LINEUP WITH NEW DAILY HIGHLIGHT SHOW SCORELINE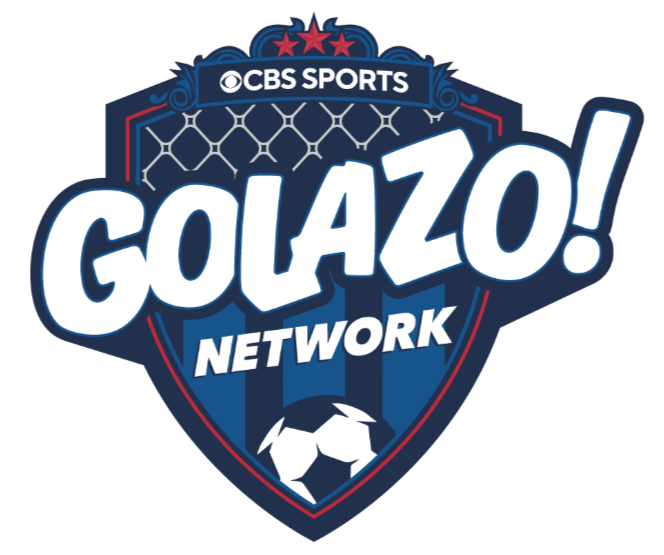 CBS Sports Golazo Network, as the 24-hour home for soccer fans, is expanding its round-the-clock coverage with SCORELINE, a new daily highlights show debuting on Thursday, Sept. 21.
Seven days a week, SCORELINE will continuously catch fans up on all the biggest news and results impacting global football, match highlights from the top soccer competitions and all the can't-miss goals from the day's action.
Featuring a rotating cast of CBS Sports Golazo Network talent, the hour-long studio show SCORELINE will first stream live each evening following the completion of soccer's top afternoon matches to provide all the need-to-know news, highlights and previews for the rest of the day's top fixtures. SCORELINE will then air throughout the night with the latest updates capturing the top moments and storylines from the evening matches. Its debut episode will air at 5:00 PM, ET.
SCORELINE is the latest programming addition to the recently launched CBS Sports Golazo Network, the first-of-its-kind free soccer streaming network in the U.S. offering fans unparalleled coverage of the sport globally. CBS Sports Golazo Network's robust 24/7 programming lineup also includes shows MORNING FOOTY, BOX 2 BOX, ATTACKING THIRD and KICKIN' IT, as well as pre- and post-match breakdowns around CBS Sports matches, films from Paramount+'s STORIES FROM THE BEAUTIFUL GAME soccer documentary collection and more.
The Network also shows live matches from CBS Sports' collection of top-tier soccer properties, including UEFA Champions League, UEFA Europa League, UEFA Europa Conference League, Serie A, NWSL, Concacaf national team competitions, Barclays Women's Super League, Campeonato Brasileirão Série A, Scottish Professional Football League, Argentina Liga Profesional de Fútbol and the AFC Champions League.
Since acquiring the rights to UEFA Champions League beginning in 2020, CBS Sports has become the ultimate destination for soccer fans. In addition to its best-in-class soccer coverage, CBS Sports' soccer social account @CBSSportsGolazo has become the fastest-growing soccer brand among U.S. media, with 3.5 billion video views over the last year.
***
CBS Sports Contact:
Jared Shanker jared.shanker@paramount.com