Release
KATE ABDO, CLINT DEMPSEY, CHARLIE DAVIES & MAURICE EDU ARE "KICKIN' IT" WITH SOCCER'S BIGGEST NAMES IN NEW CBS SPORTS GOLAZO NETWORK SHOW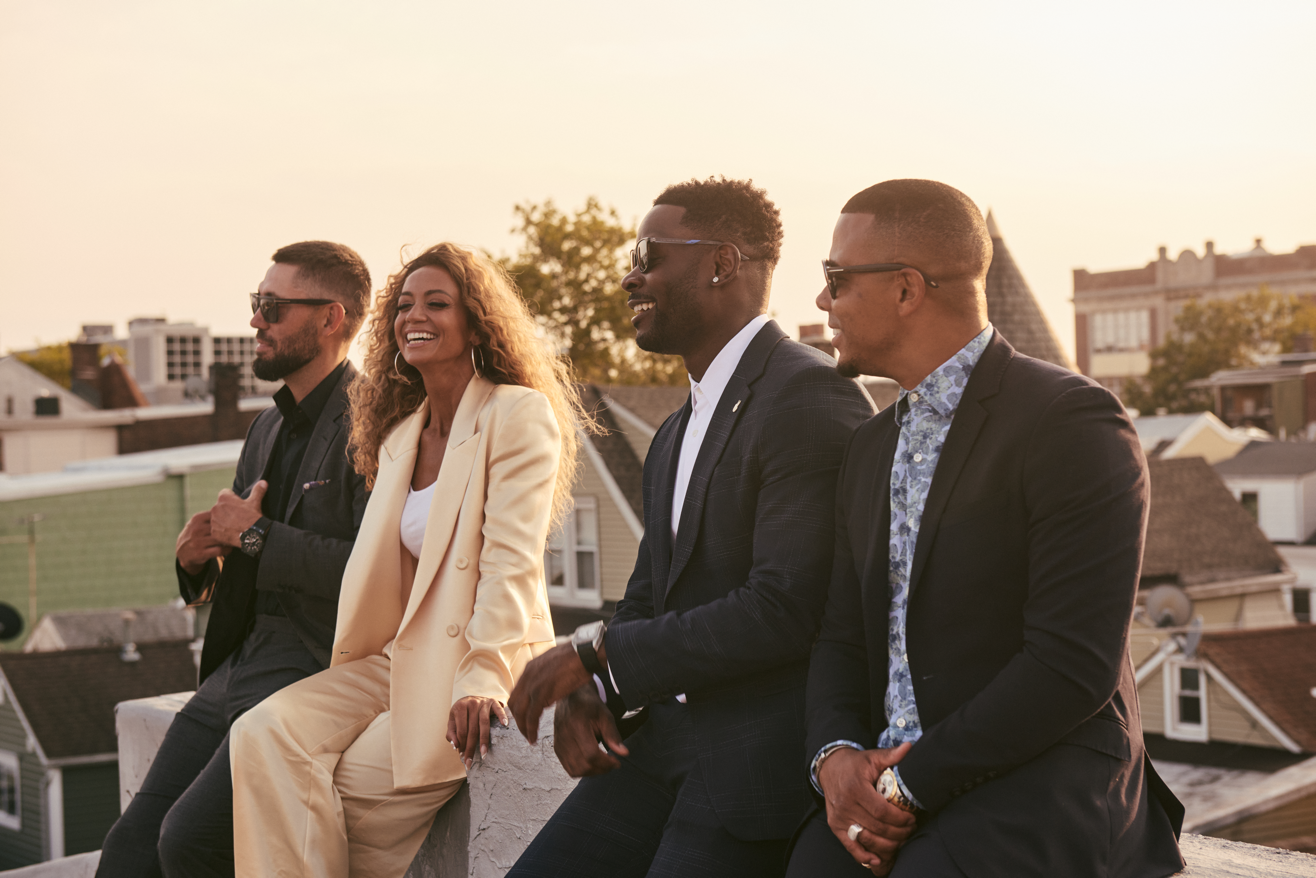 (Photo/Will Cherry)
KICKIN' IT Features Unfiltered Conversations Between CBS Sports' Abdo, Dempsey, Davies & Edu with Soccer's Leading Figures
Weekly Show will Air on CBS Sports Golazo Network, the First-of-its-Kind Soccer Streaming Channel
CBS Sports soccer host Kate Abdo and analysts Clint Dempsey, Charlie Davies and Maurice Edu are coming to CBS Sports Golazo Network to launch KICKIN' IT, an unfiltered new interview show where they sit down with soccer's biggest names.
KICKIN' IT, a weekly show featuring authentic and incisive conversations between the CBS Sports stars and U.S. and global soccer's most interesting personalities, will debut Sept. 20. It will air on CBS Sports Golazo Network, the 24-hour soccer streaming network that is available for free on connected TV and mobile devices through the CBS Sports App and Pluto TV, and on CBSSports.com, as well as Paramount+.
Abdo, Dempsey, Davies and Edu, who first began working together on CBS Sports' coverage of Concacaf national team competitions, will combine their on-air dynamic and off-screen chemistry for this new chapter. With a mix of organic dialogue and agenda-setting discussions, KICKIN' IT dives deep into trending topics and the captivating personal stories of the show's incredible lineup of guests – as well as the four co-hosts themselves – to offer viewers a side to the stars rarely seen. Abdo leads CBS Sports' soccer studio coverage and Dempsey, Davies and Edu starred on the U.S. Men's National Team before becoming CBS Sports analysts.
The Sept. 20 premiere will feature part one of a two-part episode with Thierry Henry, and additional early guests include USMNT and Premier League starting goalkeeper Matt Turner, Jozy Altidore, the third-leading scorer in U.S. history behind Dempsey and Landon Donovan, and more. Additional guests will be announced at a later date.
During CBS Sports Golazo Network's pre-match show at 6:00 PM, ET, for the Wednesday, Aug. 23, U.S. Open Cup semifinal between Lionel Messi's new-look Inter Miami CF and FC Cincinnati, the four co-hosts will join the show to offer fans an exciting first look at KICKIN' IT.
KICKIN' IT will blend both in-person conversations from its Newark, New Jersey, studio location as well as bring in video guests from across the soccer world.
Since acquiring the rights to UEFA Champions League beginning in 2020, CBS Sports has become the ultimate destination for soccer fans. KICKIN' IT is the latest programming addition to the recently launched CBS Sports Golazo Network, the first-of-its-kind free soccer streaming network in the U.S. offering fans unparalleled coverage of all the top domestic and international soccer competitions with live matches and studio programming. The @CBSSportsGolazo social account has become the fastest-growing soccer brand among U.S. media, with 3.3 billion video views over the last year.
***
CBS Sports Contacts:
Jared Shanker jared.shanker@paramount.com
Paul-Michael Ochoa paulmichael.ochoa@paramount.com