Release
CBS SPORTS' ORIGINAL SERIES "BEYOND LIMITS" RETURNS WITH NEW EPISODES FEATURING ATHLETES TRANSCENDING SPORTS AND INFLUENCING CULTURE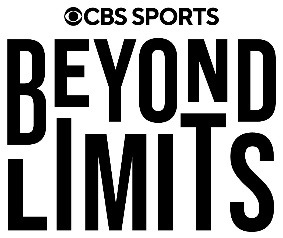 New Season Premieres Sunday, June 11 with Episode Highlighting Hampton University's Byron Perkins, the First Openly Gay HBCU Football Player
Series Also Spotlights WNBA's Swin Cash, NFL's Troy Vincent and NBA's Joe Dumars Thriving in Executive Roles Following their Playing Careers as well as Anthony Ferraro, a Lifelong Skateboarder Who is Also Blind
CBS Sports' original franchise BEYOND LIMITS, a series celebrating athletes living beyond the confines of sports and society, returns this season with three half-hour episodes hosted by CBS Sports reporter AJ Ross, all airing on the CBS Television Network and streaming live on Paramount+.
The season's first episode, "BEYOND LIMITS: WHO I AM", premieres on Sunday, June 11 at 1:30 PM ET. The show will celebrate Pride Month and chronicle the journey of Byron Perkins, the first openly gay HBCU football player. Perkins, a redshirt senior defensive player at Hampton University, will speak to his experience and the freedom that comes with living authentically. The episode will also focus on Perkins' relationship with his mother and how that has propelled him both personally and professionally.
"BEYOND LIMITS: KICK, PUSH, FORWARD" will air on Saturday, June 17 at 1:00 PM, ET and explore the world of adaptive sports and the efforts to make sports accessible to everyone. Highlighted by Anthony Ferraro, a lifelong skateboarder who is also blind, BEYOND LIMITS will dive into Ferraro's passion for skateboarding and how athletes around the world are shaping adaptive sports.
"BEYOND LIMITS: POWER PLAYERS" will air on Sunday, July 9 at 12:30 PM, ET and will detail the pipeline of athletes who have thrived in executive roles following their professional careers. This episode will feature Swin Cash, former WNBA star and current Vice President of Basketball Operations and Team Development for the NBA's New Orleans Pelicans, Troy Vincent, a five-time Pro Bowl cornerback who is now the NFL's Executive Vice President of Football Operations, and NBA legend Joe Dumars, who serves as the league's Executive Vice President and Head of Basketball Operations.
BEYOND LIMITS is produced by CBS Sports' Race & Culture Unit. Sarah M. Kazadi is Senior Producer; Director, CBS Sports Race & Culture Unit, David Cummings is Senior Director, CBS Sports Race & Culture Unit and Emilie Deutsch is VP, Original Programming and Features, CBS Sports.
* * *
Media Contacts:
Matthew Fils-Aime, matthew.fils-aime@viacomcbs.com
Caroline Goldberg, caroline.goldberg@viacomcbs.com