Release
NOTES FOR NERDS Newsletter *
*Follow me on Twitter: @NotesForNerds
ACTRESS JEN RICHARDS TALKS TRANS REPRESENTATION ON "CLARICE"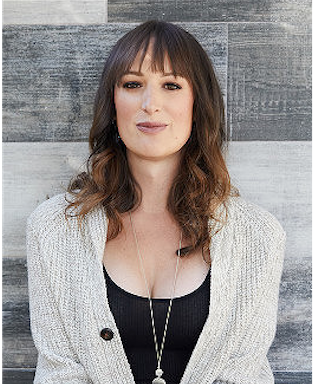 During a ViacomCBS Diversity and Inclusion event for the new psychological thriller CLARICE, it was announced that Jen Richards ("Disclosure") is guest starring in the series as "Julia Lawson," for a story arc that will air during the first season. Julia is a corporate accountant that Clarice Starling turns to for help with a dangerous case. During the event, Jen described her character as someone who "intersects with Clarice's storyline in a way that her trans-ness isn't central to her storyline, but her identity as a trans woman prompts her to discuss with Clarice the complicated legacy of Buffalo Bill, and challenges her to some degree of accountability."
After the event, Jen spoke about the storyline in more detail through her Instagram account.
TENNIS ANYONE?

Delia (Michaela Watkins) and Forrest (Rob Corddry) decide to play tennis to add some camaraderie into their relationship, but instead they get wildly competitive, on THE UNICORN, tomorrow night, Thursday, Feb. 4 (9:30-10:00 PM, ET/PT).
SUPER STEPHEN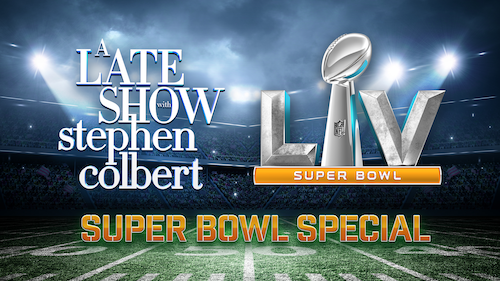 Sunday's fun isn't over when The Big Game ends. Actor Robert Downey Jr., actress Tiffany Haddish (in a special appearance), and iconic rock band Metallica will appear on A LATE SHOW with STEPHEN COLBERT: SUPER BOWL SPECIAL, following late local news after CBS Sports' broadcast of SUPER BOWL LV, Sunday, Feb. 7 (11:35 PM-12:37 AM, ET/8:35 PM-9:37 PM, PT; time is approximate).
CBS SHOWCASES NEW TALENT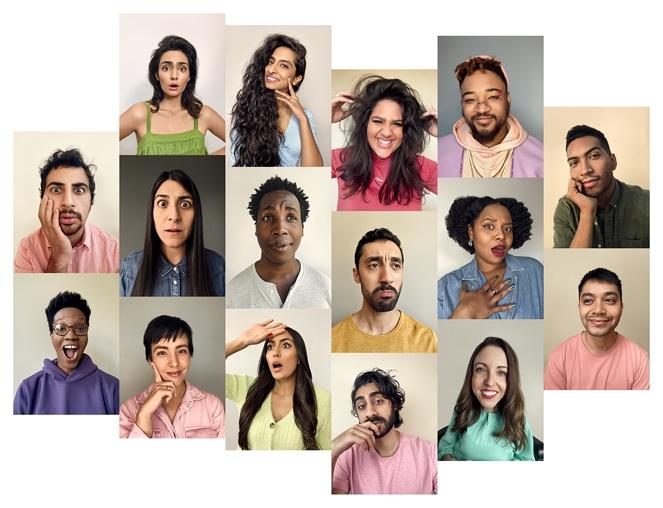 VIACOMCBS' 2021 SHOWCASE will take place virtually as a live streaming event on Wednesday, Feb. 17 at 4:00 PM, PT, and Thursday, Feb. 18 at 1:00 PM, PT and 4:00 PM, PT. Wednesday's event will be followed by a Q&A with the creative team.
Since its inception 16 years ago, SHOWCASE has developed into a hybrid comedy show with Broadway-worthy live performances and original, creative writing. Recognized as the industry leader in actor showcases designed to highlight diverse talent, SHOWCASE is attended by senior-level executives, showrunners and casting directors from ViacomCBS properties, as well as other networks and talent agents/managers from across the entertainment industry.
This year's performers are from all over the country, including Washington, D.C., New York City, Austin, Baltimore, Philadelphia, and more.
Click Here for a Sneak Peek at SHOWCASE.
DREW CAREY PREDICTS THE SUPER BOWL WINNER WITH
A SPECIAL GAME OF PLINKO!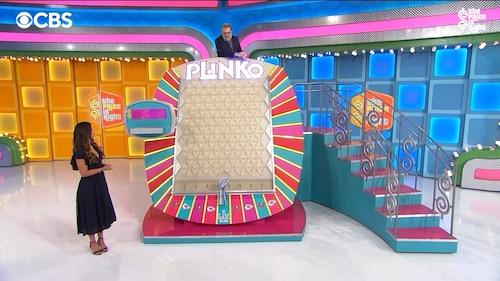 Who will win the Super Bowl? Kansas City Chiefs or Tampa Bay Buccaneers? THE PRICE IS RIGHT host Drew Carey predicts the winner with the most scientific, fool-proof method – a game of Plinko! Drew drops 5 chips on a special Plinko board and whatever team gets the most chips will win! THE PRICE IS RIGHT airs weekdays (11:00 AM-12:00 PM, ET/10:00-11:00 AM, PT), and watch Super Bowl LV LIVE Sunday, February 7 on CBS, and streaming on CBS All Access or the CBS Sports app.
Watch Drew play Plinko Here.
BUDWEISER'S "BROTHERHOOD" WINS
FAVORITE SUPER BOWL COMMERCIAL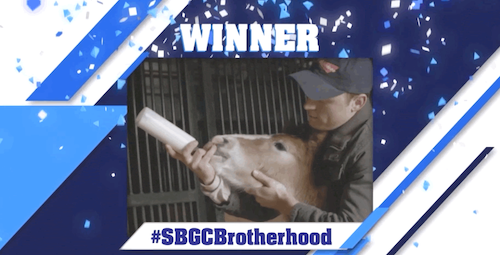 On last night's SUPER BOWL GREATEST COMMERCIALS 2021, after presenting some of the most hilarious, heartfelt and memorable commercials from the past 20 years and celebrating the 20th anniversary of the special, hosts Boomer Esiason and Daniela Ruah revealed the ultimate winner at the end of the show, chosen by viewers via a live Twitter vote. It came down to 2 commercials, Budweiser's "Brotherhood" (2013) and Budweiser's "Super Fan aka Lamb Streaker" (2006), each vying for their 5th win over the past 20 years, with Budweiser's "Brotherhood" winning the title of Favorite Super Bowl Commercial.
* * *
Press Contact:
| | | |
| --- | --- | --- |
| Scott Grogin (mobile) | 818-203-9849 | |